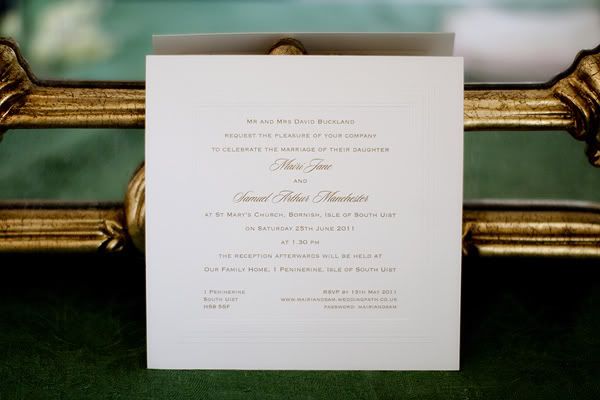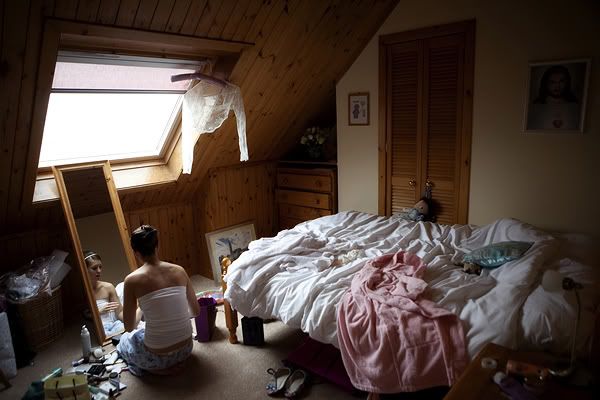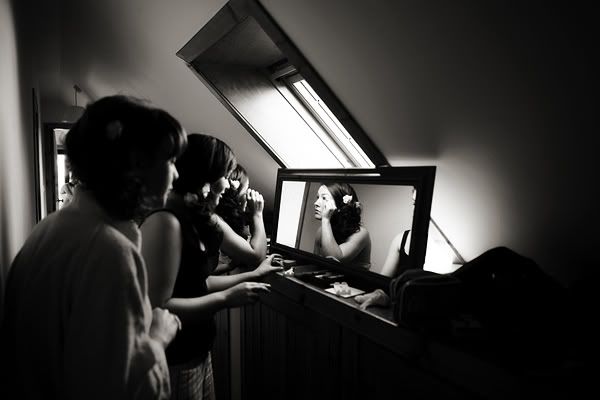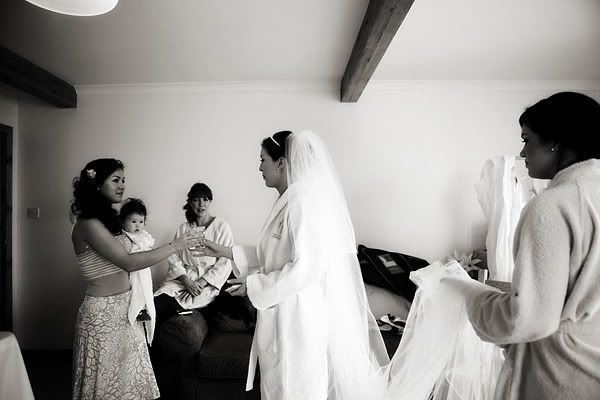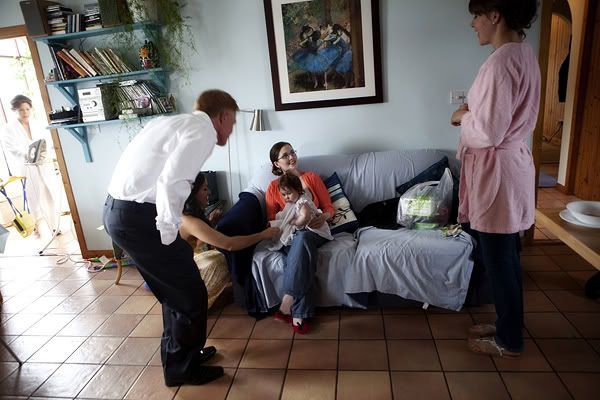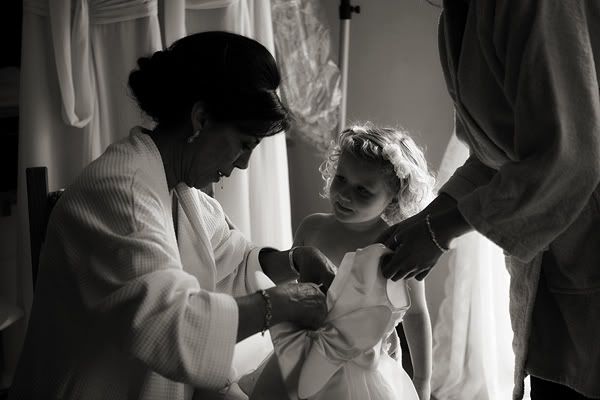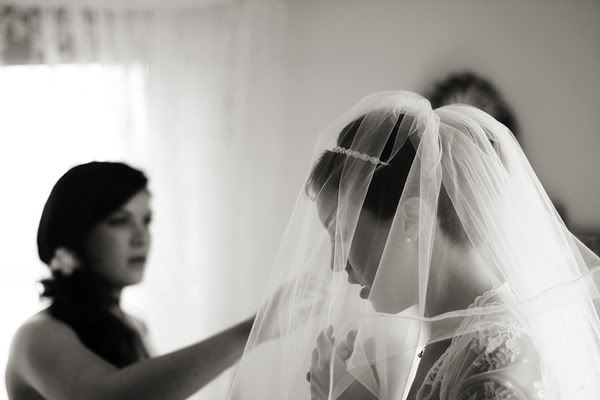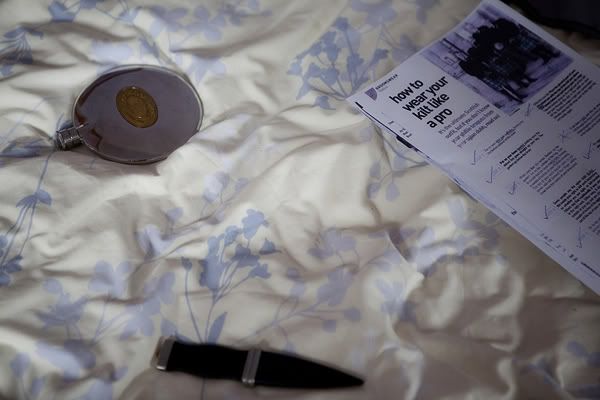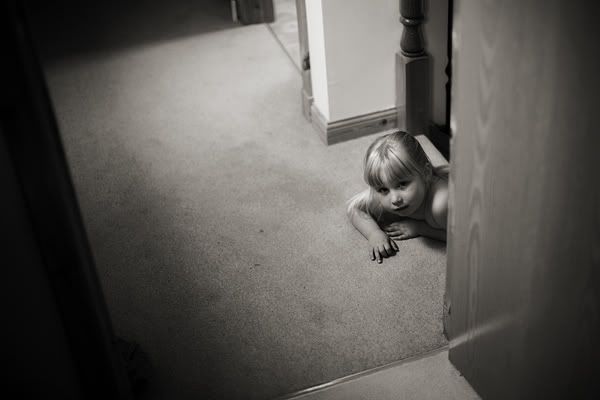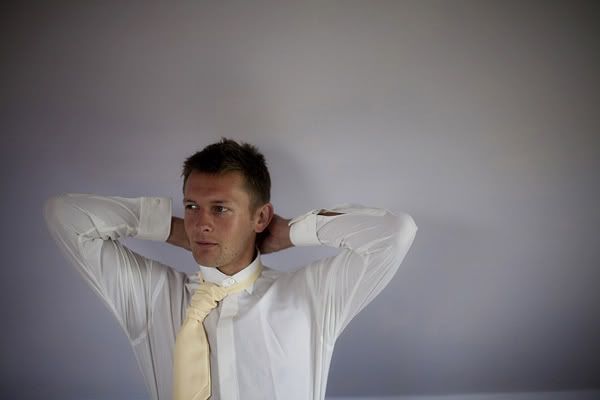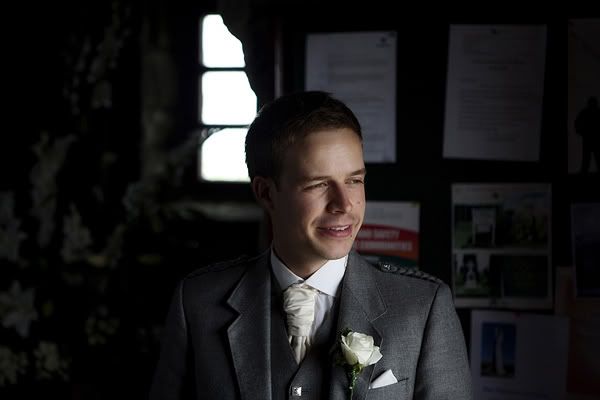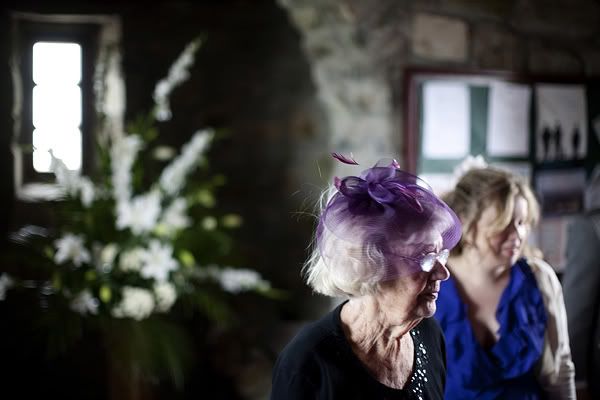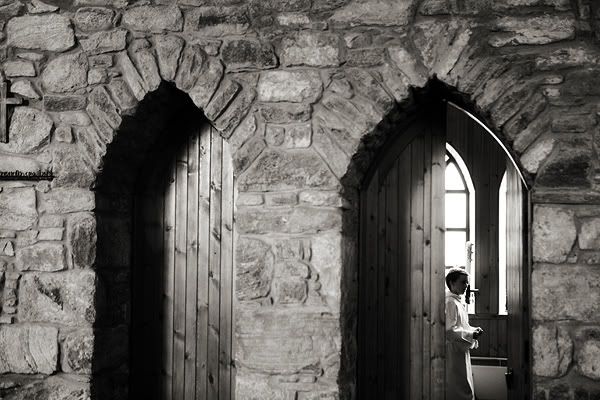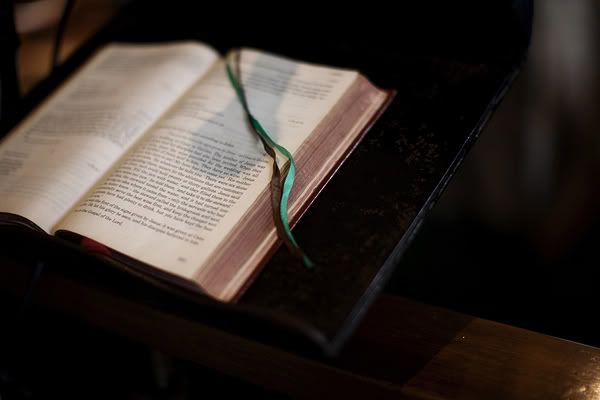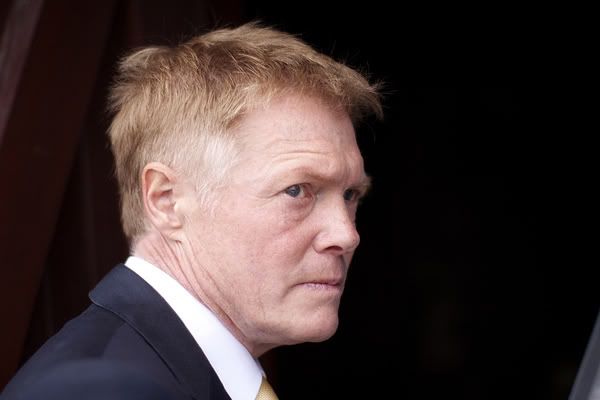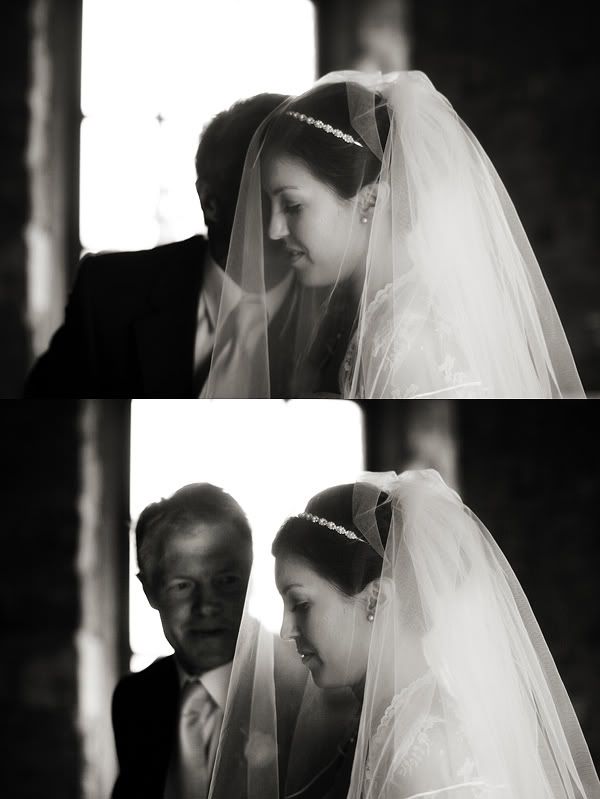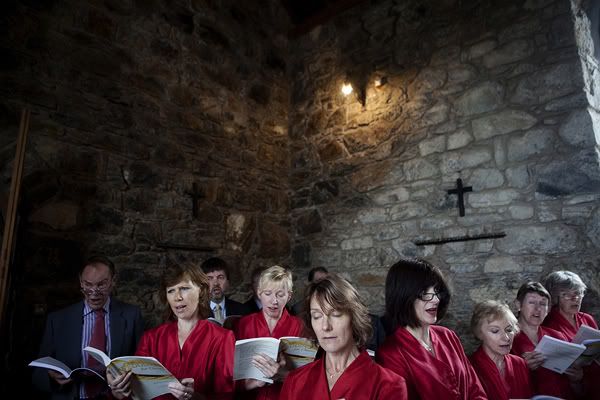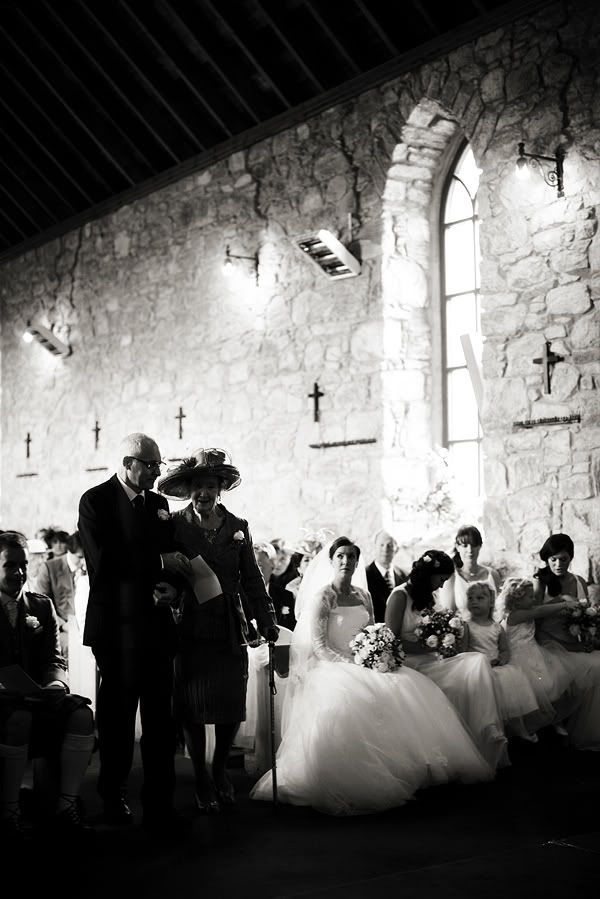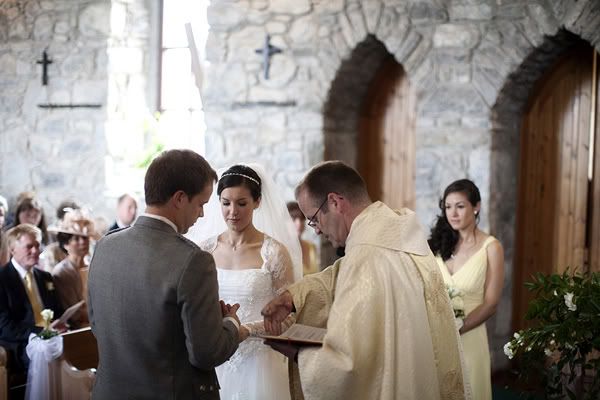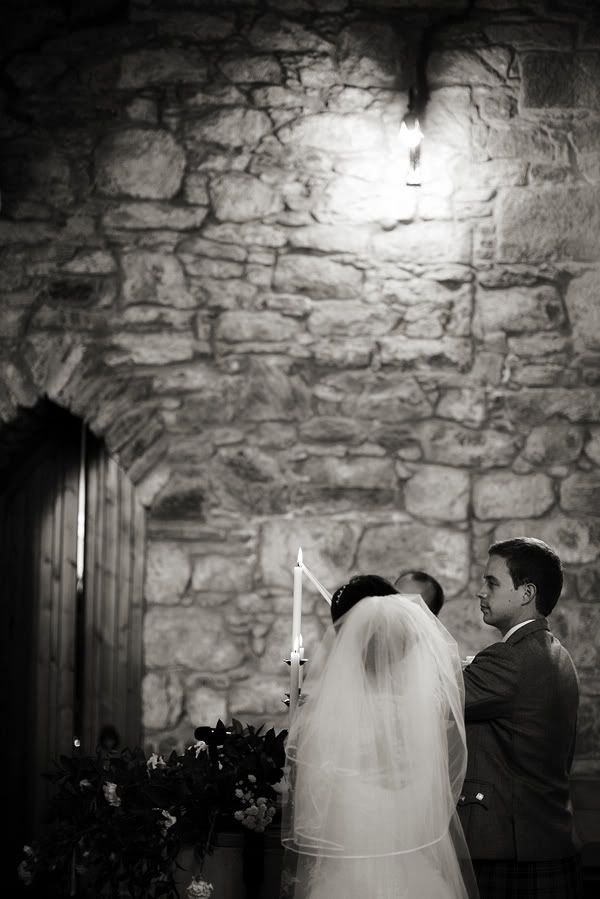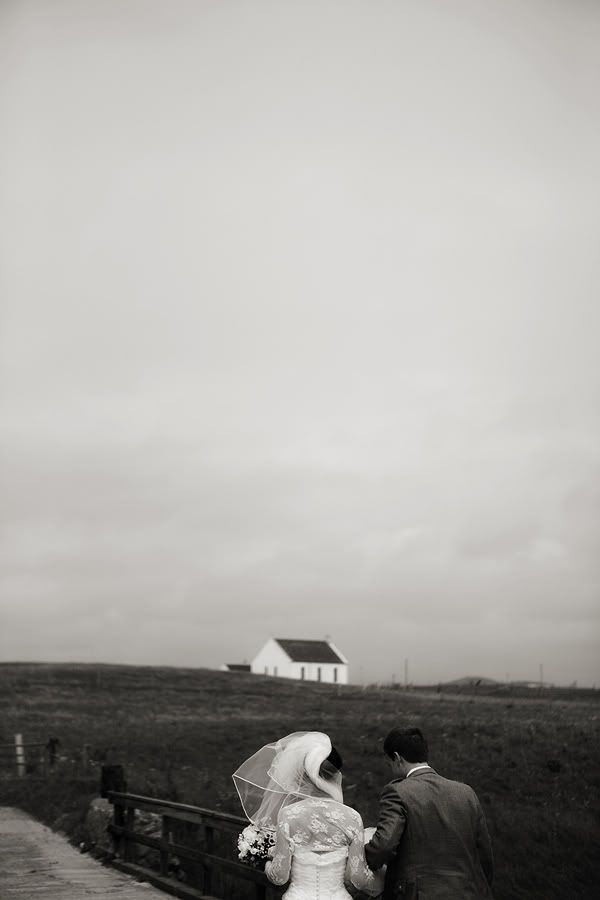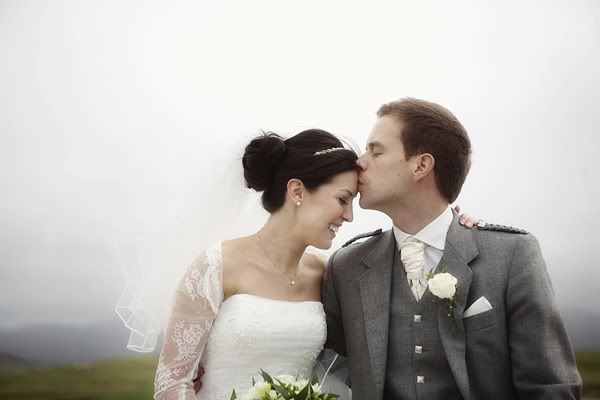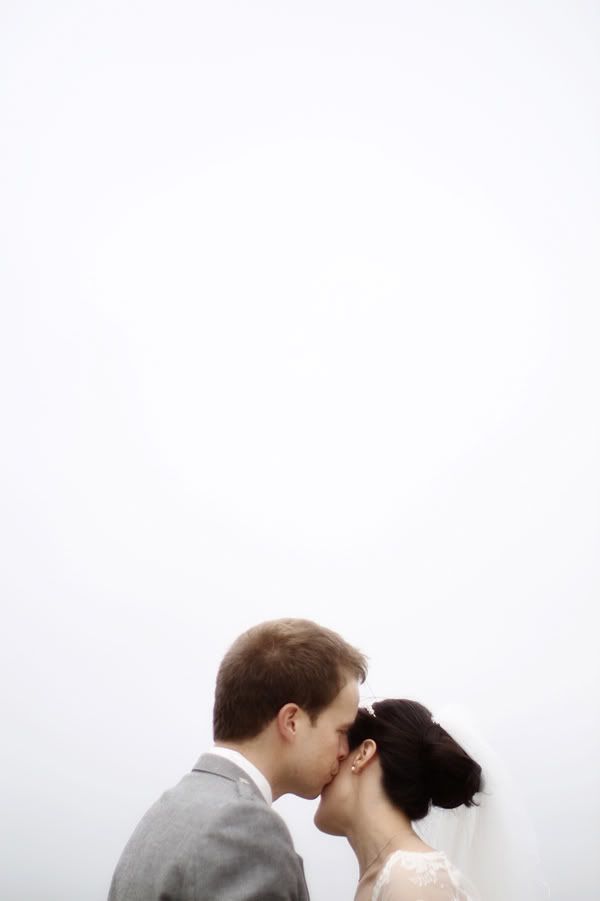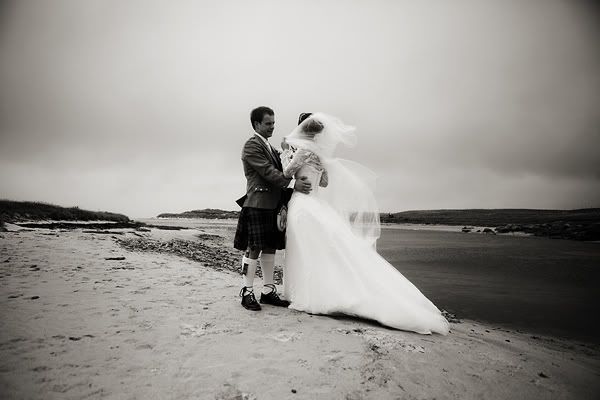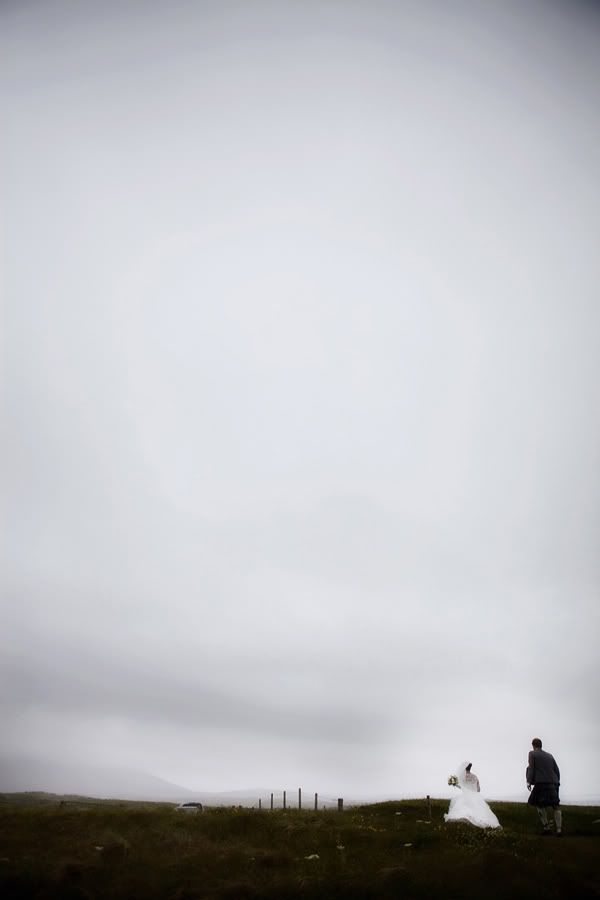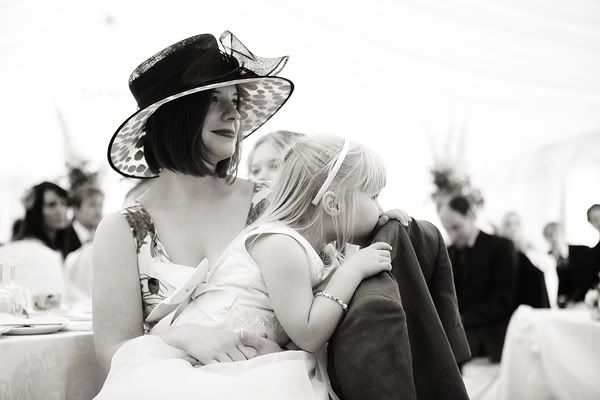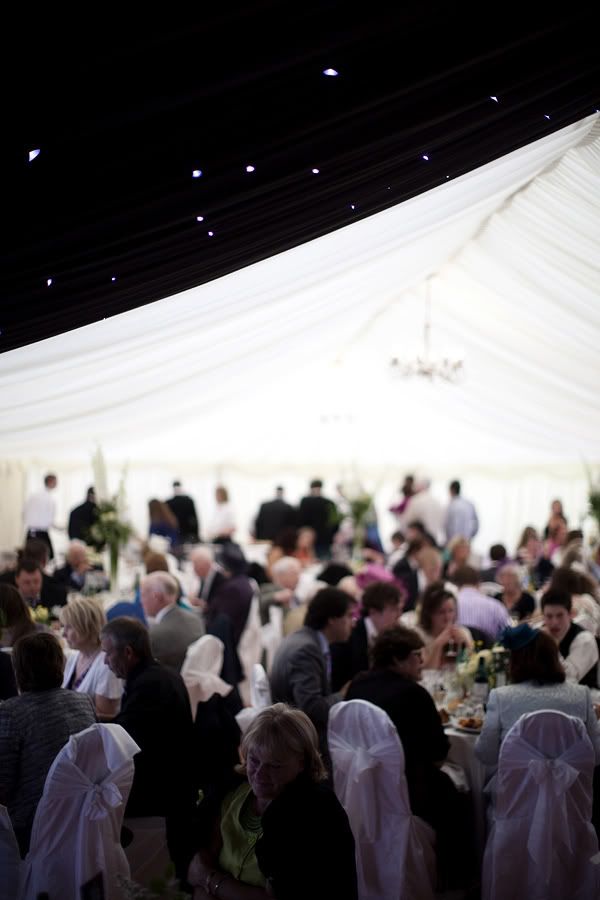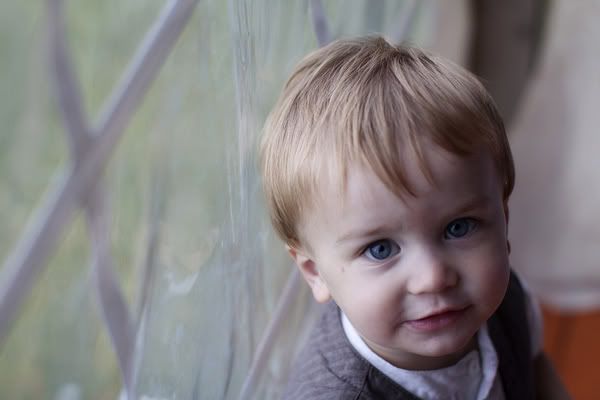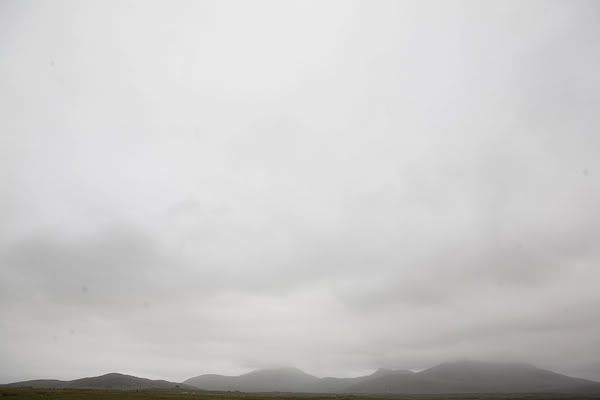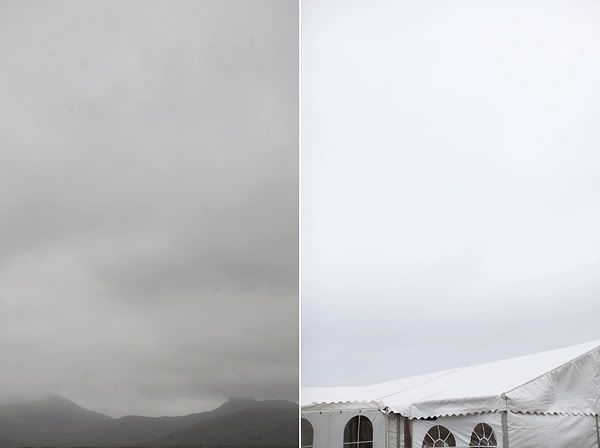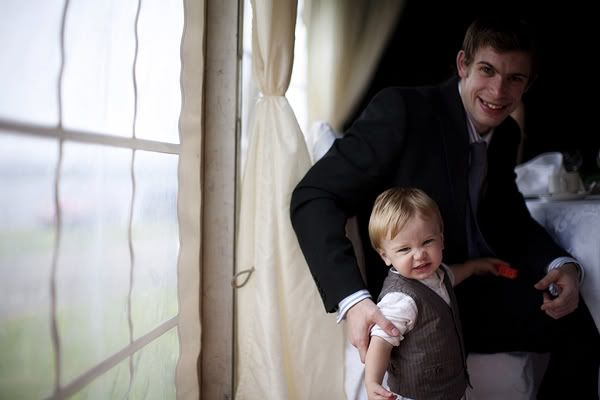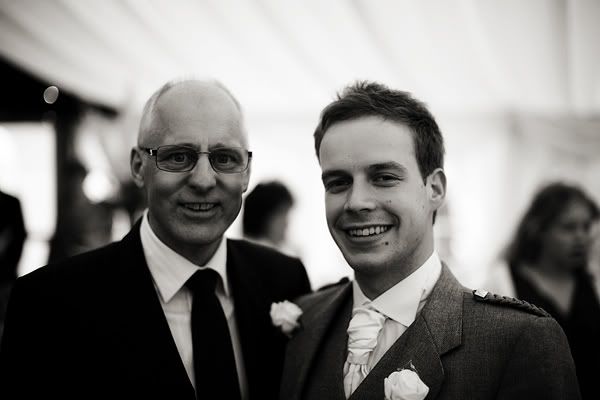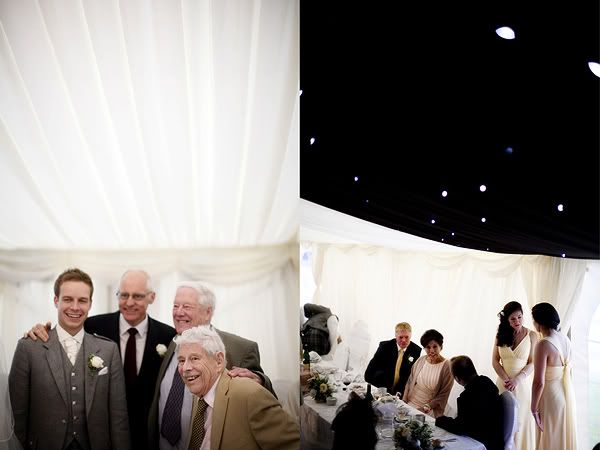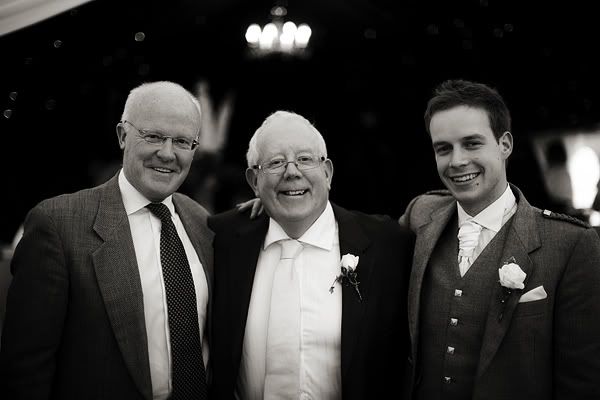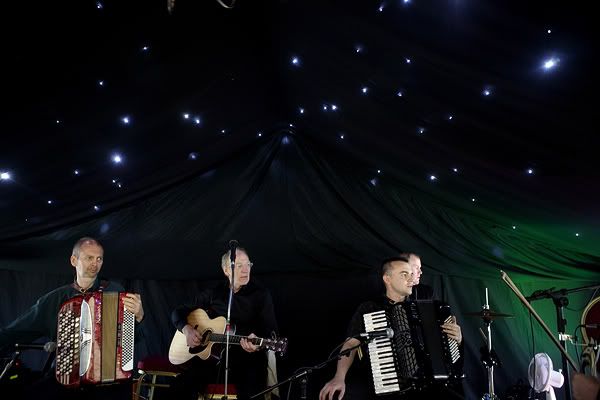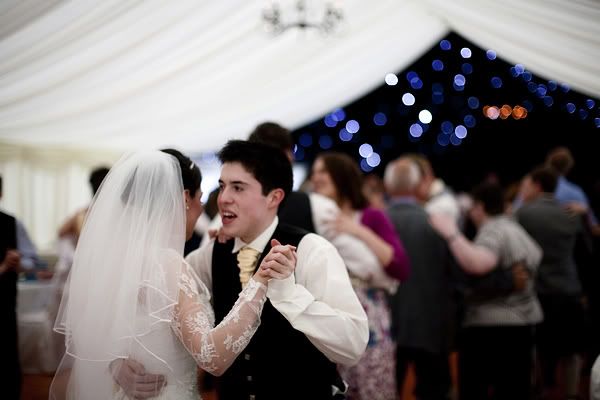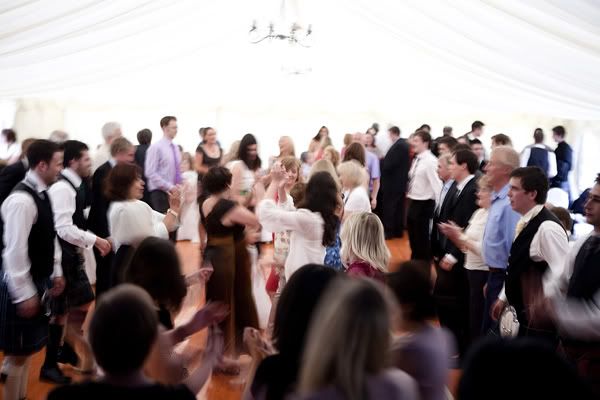 I have known Mairi and Sam for the longest time, we all grew up on the same little islands and went to the same little high school. When we all met again, rather by surprise, at Mairi's
brother's wedding
two years ago I was so happy to learn that the high school sweethearts were engaged. Fast forward a couple of years and Nye and I found ourselves aboard the ferry from Skye, with our two new baby girls, heading to Mairi and Sam's wedding in South Uist.
The morning of the wedding came around and skies were grey. The rain sprinkled down on the marquee that had been set up in Mairi's parent's garden and the chandeliers hanging from the tented ceiling swayed ominously. No one cared. Inside the house Mairi was getting ready, surrounded by her family she slowly and quietly prepared to be married. Two islands away and Sam was also getting ready. While his small niece and nephew clambered over him he & his best man got dressed (like pros) in their kilts. And then, before we knew it, it was time for the ceremony. From across the three islands people converged on Bornish church and the beautiful, meaningful and utterly personal ceremony was performed by Mairi and Sam's priest who had traveled from their church in Glasgow to marry them and accompanied by the many voices of the choir who had also traveled across country and over sea to be there.
After the ceremony the whistling of the wind was the soundtrack to the jubilant congratulations outside the church and as it whipped the confetti away towards the hills everyone laughed joyously as they held onto their hats an headed for the bus that would take them back to Mairi's parent's house for food and music and celebrations. Whilst everyone else was making their way to the reception we sneaked off to the beach with the new Mr and Mrs, for just a few quiet moments. The wind stopped, the rain abated and it was as if the weather knew that this was their time to be alone together, to take in what they had just done. And then just like that, it was over. The clouds opened and as the rain started to fall Mairi and Sam ran back to the car, to go and greet their guests.
As the night fell and Mairi changed into her party dress (and shoes) and as yet more guests arrived to congratulate and celebrate it became impossible to tell if it was the wind or the music that was swaying the chandeliers. Everyone danced into the night, celebrating the new marriage of a couple who were clearly made for each other.