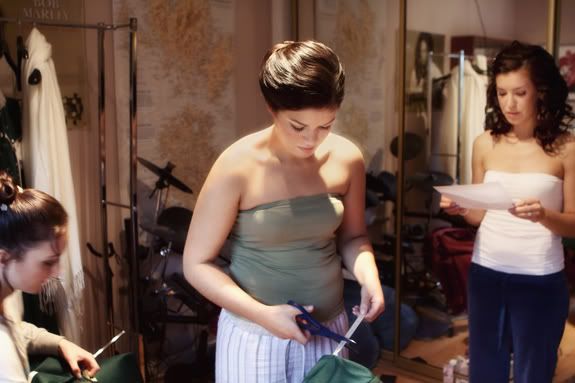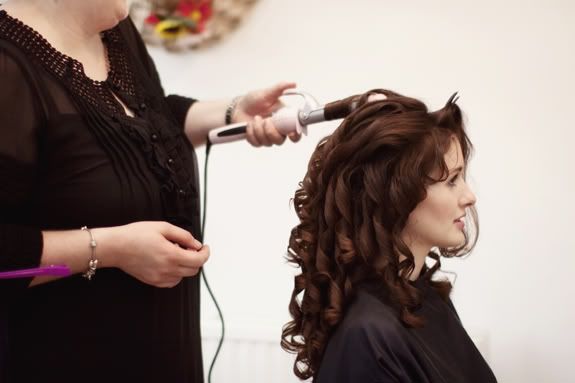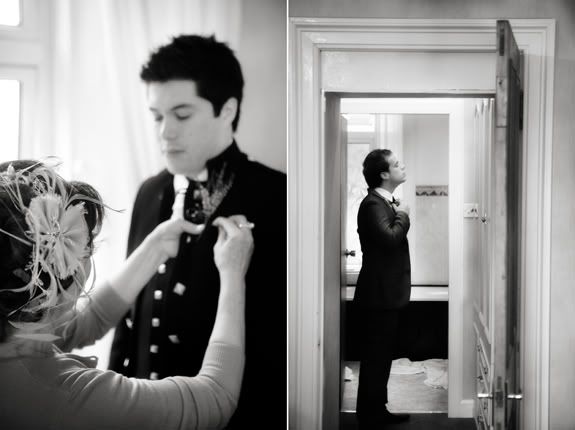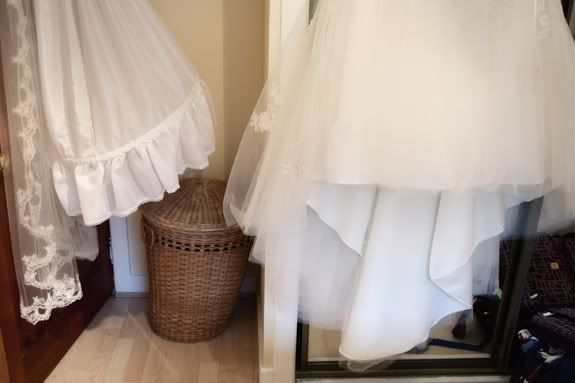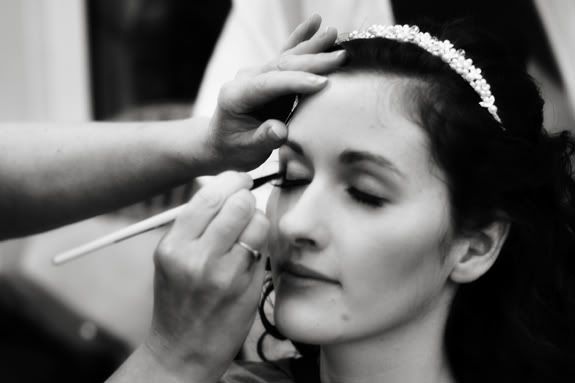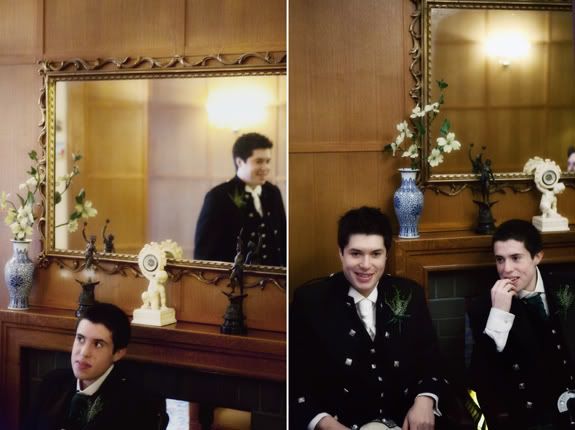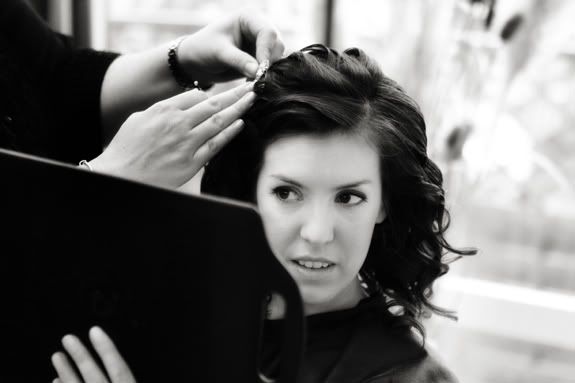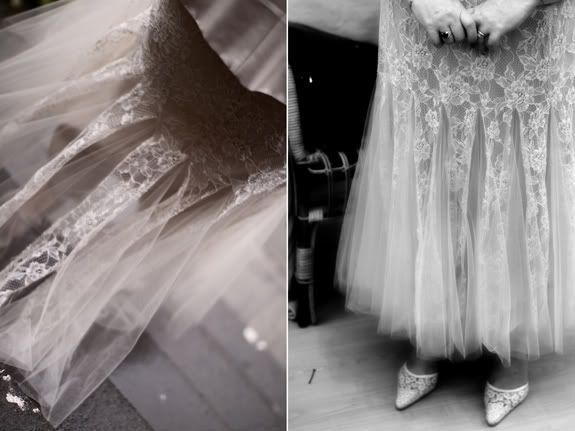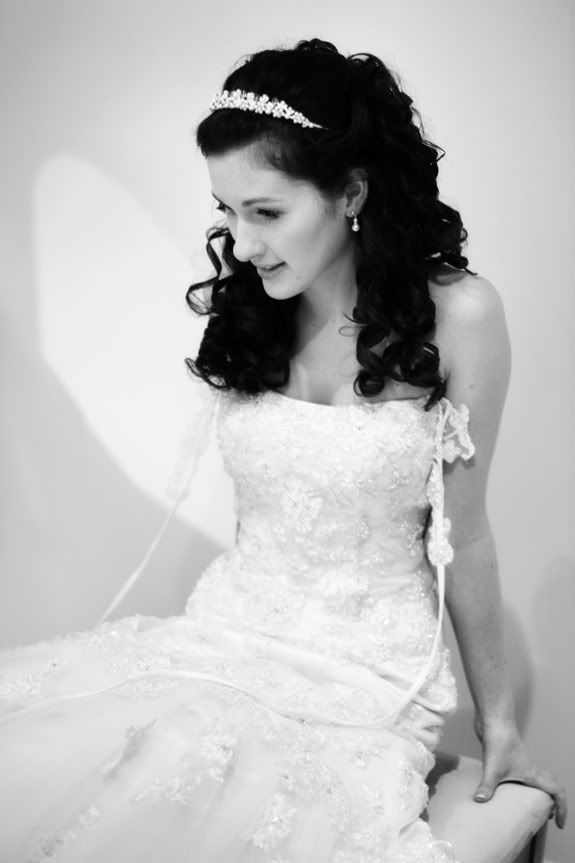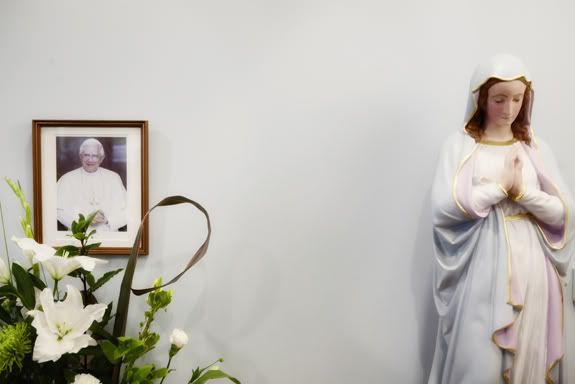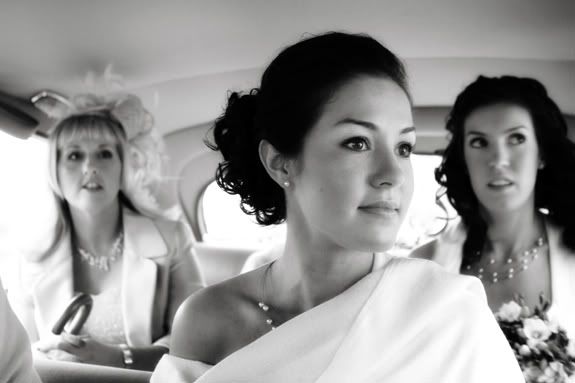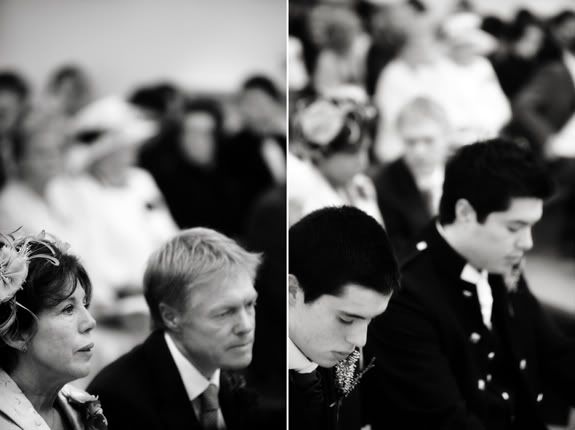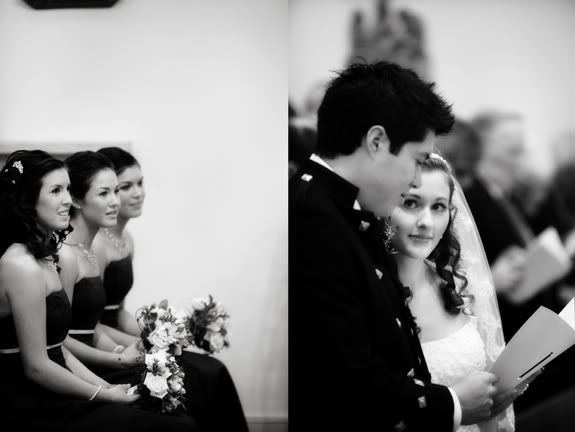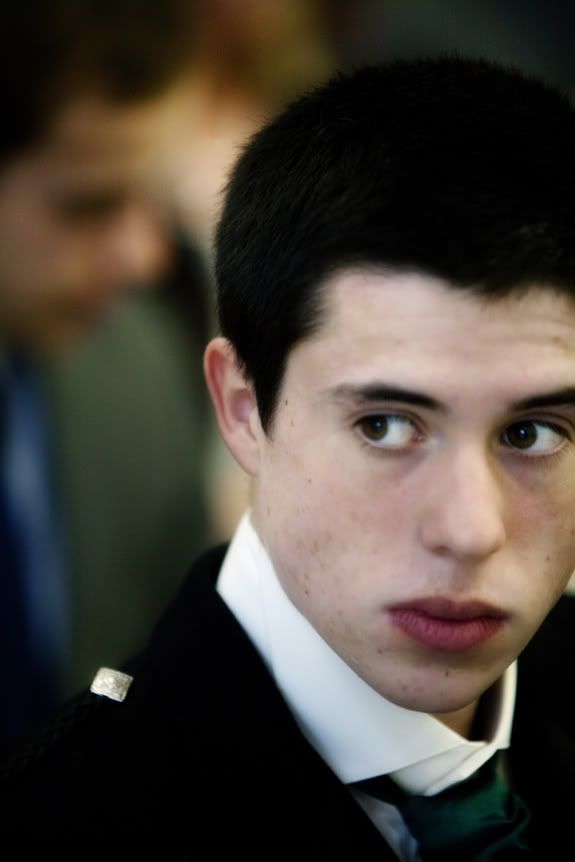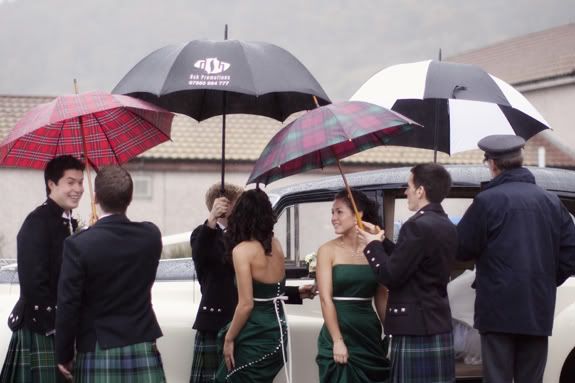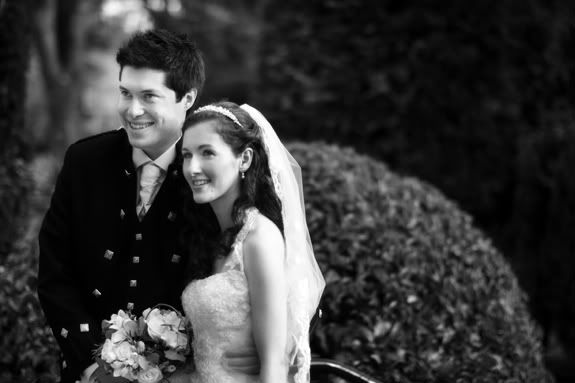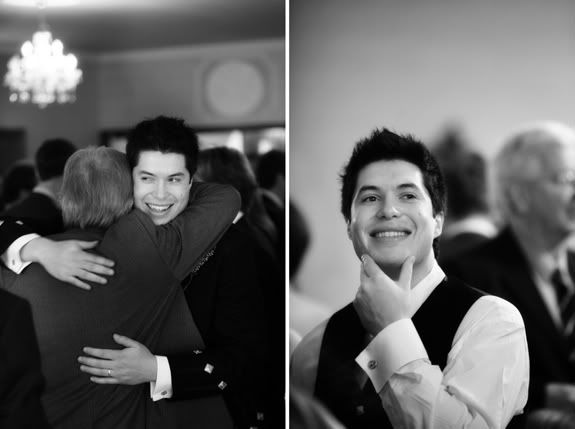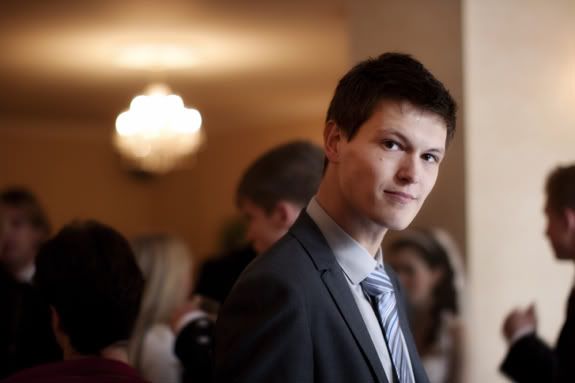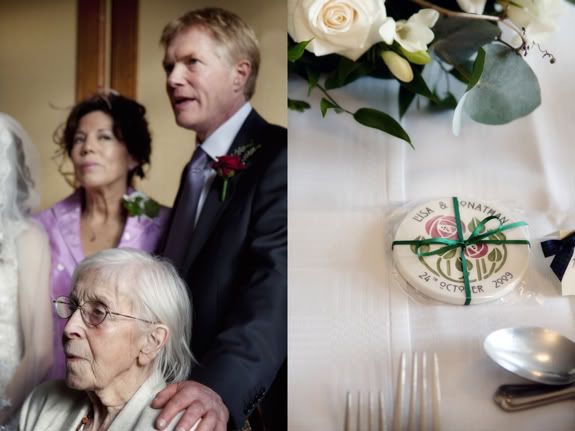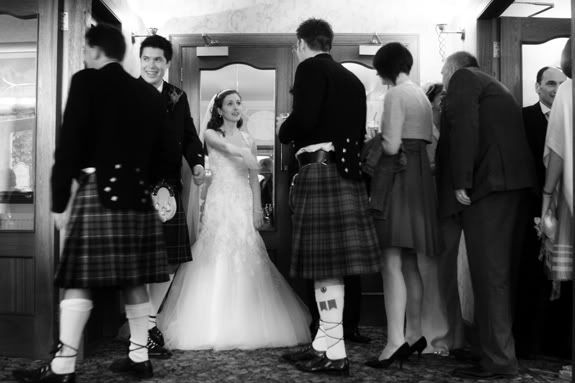 'Was that
thunder
?' Lisa asked as the rain poured down the windows of her parent's conservatory in Burntisland. 'Perfect!' And she meant it. Lisa doesn't like the sun, she does like the rain however and an actual thunderstorm was more than she could have possibly hoped for.
While Lisa was getting ready with her parents and bridesmaids Jonny, along with his parents, little brother and many ushers was at Kingswood Hotel nervously preparing himself for the ceremony, a ceremony that had more than one of the bridesmaids in tears!
Afterwards everybody headed back to Kingswood for a candlelit meal, before which there was the briefest respite from the October rain and we took our chance to go outside and take a few pictures in the hotel gardens. After dinner Skerryvore, who are without a doubt the best ceilidh band around, set up and Lisa, Jonny and their guests danced into the night.
reception:
Kingswood Hotel
ceremony:
St Joseph's Catholic Church
flowers:
Charmed Willow
ceilidh:
Skerryvore