Where to begin with Zoë and Neil? I'm tempted to just let the pictures do the talking, but then there's so much to say... Zoë and Neil are two of the sweetest, quirkiest, most creative people we have ever met. Zoë is a blogger and a writer, Neil does something serious and grown up that I don't entirely understand but don't let that fool you, he is actually a designer/creator/inventor in grown-up's clothing. Between them they are a creative powerhouse. They are also kind and humble, warm and sweet, hilarious and silly and all round adorable and one day they are going to take over the creative world together.


When they were planning their wedding they considered buying a piece of woodland, just because they thought it would make for a perfect venue. That's the kind of people Zoë and Neil are. However, although a they are generally adventurous types they decided to make life just a little easier for themselves and hire a venue with small luxuries, like electricity and running water. That somewhere was Carriden House, a pretty little stately home well hidden in the Scottish countryside, where they pitched tipis and sprinkled the lawns with woodland magic. Ex-display trees and small wooden animals from Habitat were complimented with some animal creations of their own that Neil's dad cut out and signs made by Zoë's uncle. Bunting was strung upon bunting and cubes of astro-turf lurked under gazebos. Tea was served in vintage china, music from the 20s escaped from gramophones and danced through the still, damp air. Rain fell lightly on the ground but no one cared; tea and cake and speeches and dances were had under the cozy light and around the warm fires inside the wood-structured tipis and Zoë and Neil grinned all day; madly, crazily , joyously in love.

(Keep reading at the bottom for more information on the people involved in making the magic happen, including where Zoë got that dress.)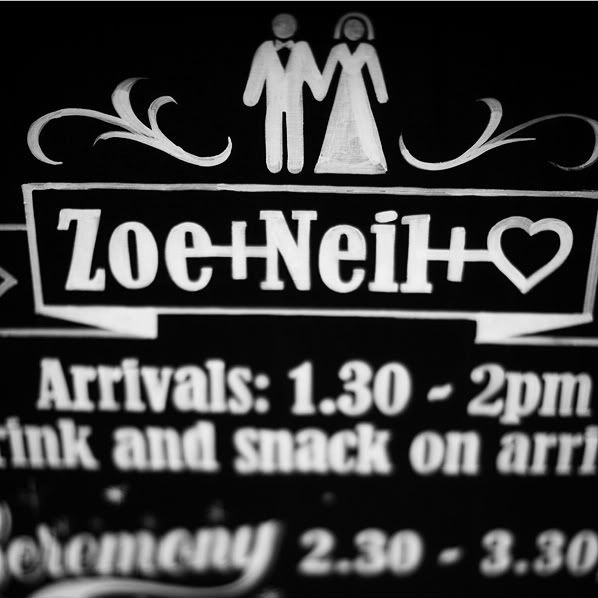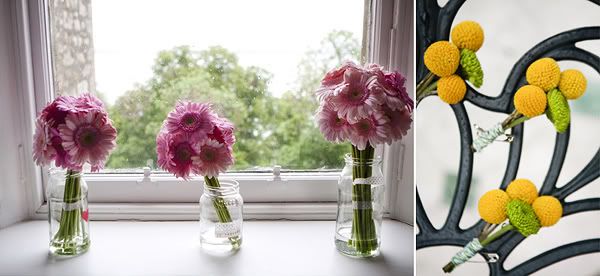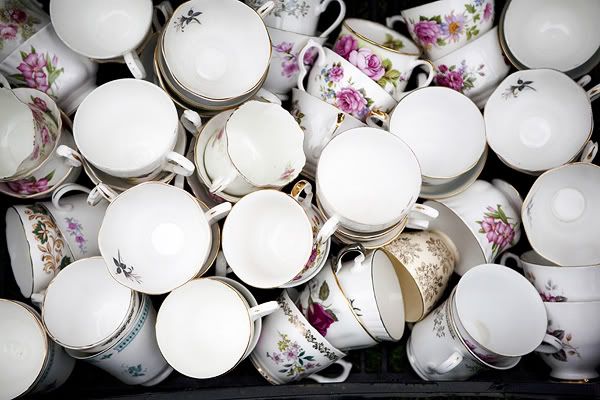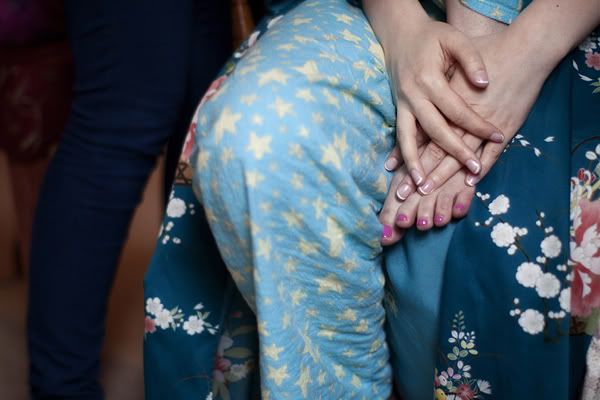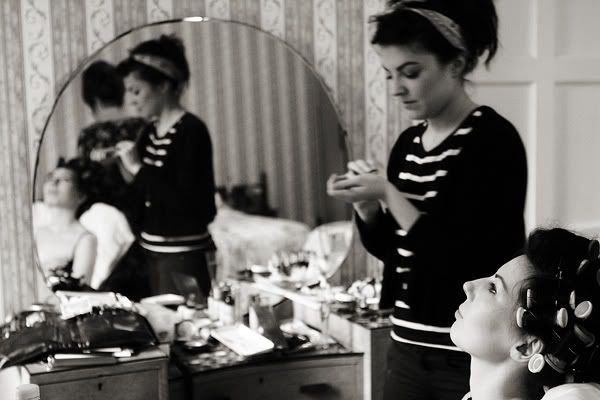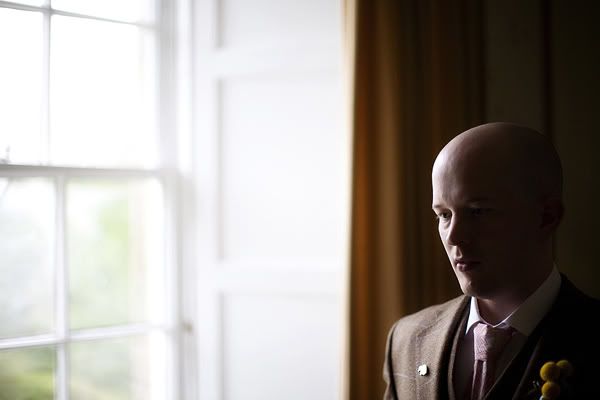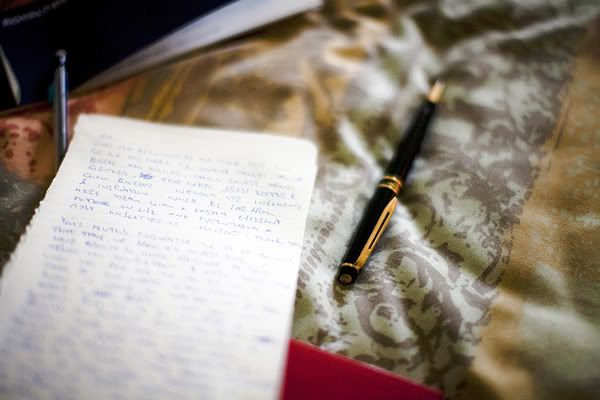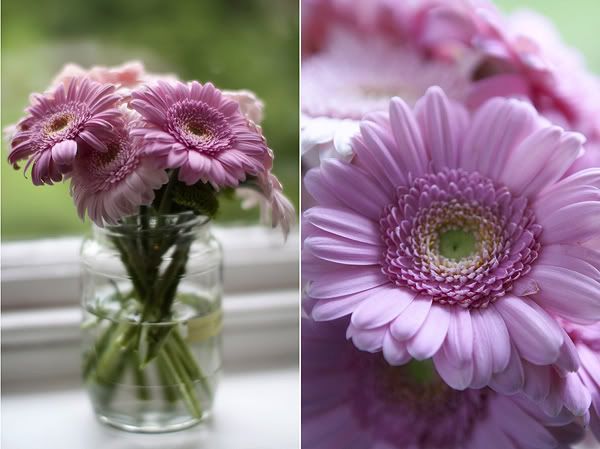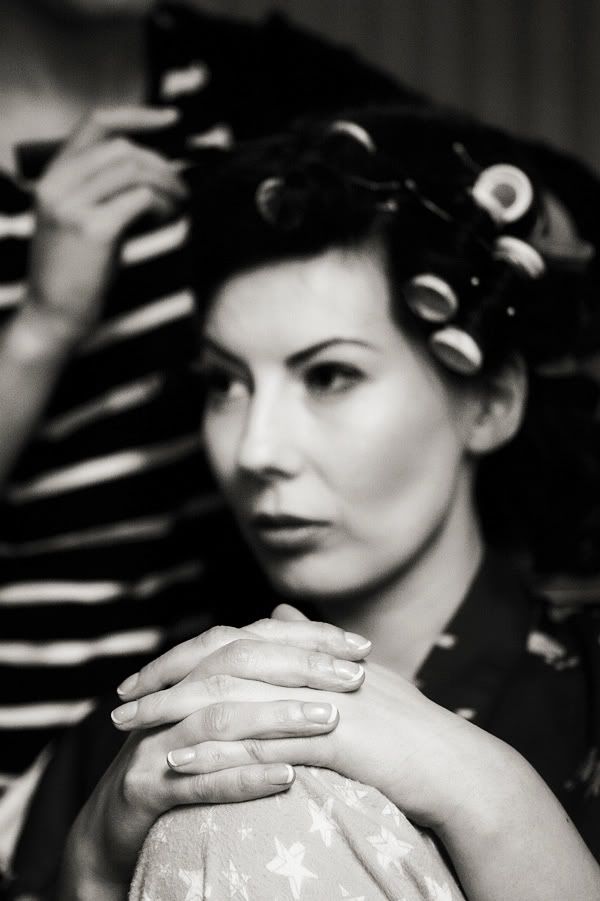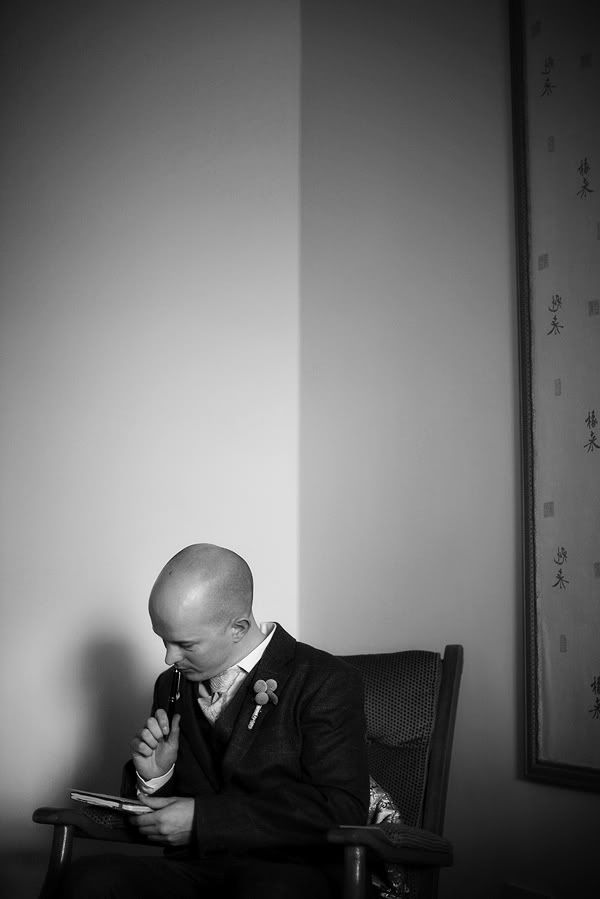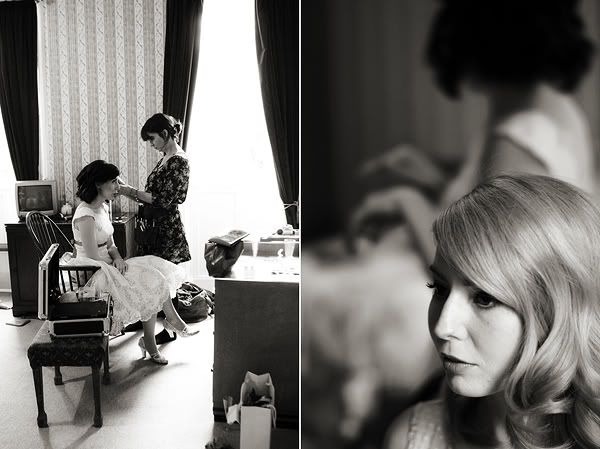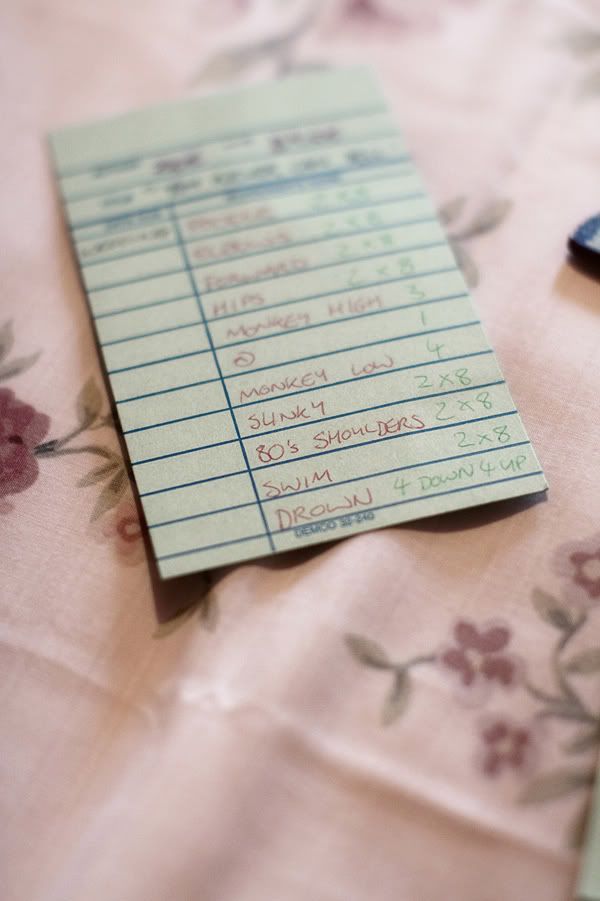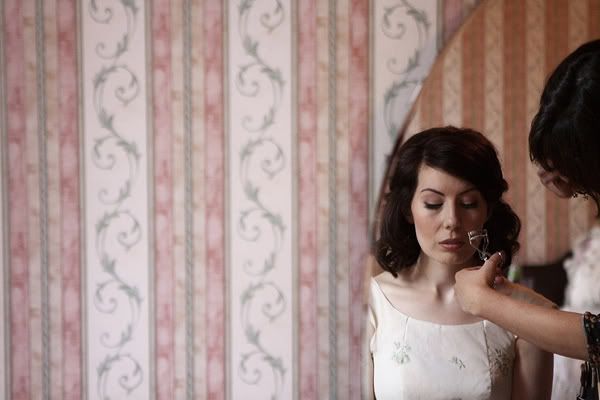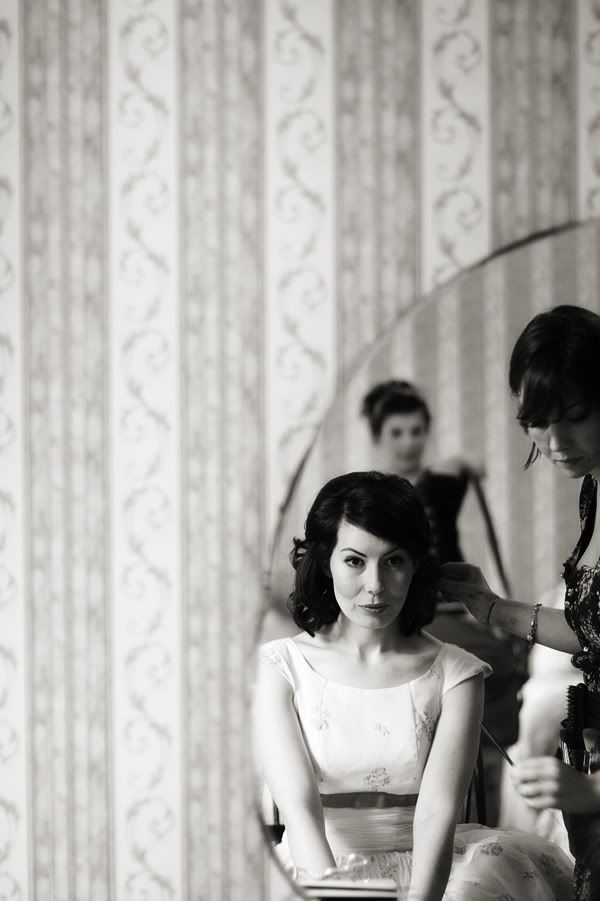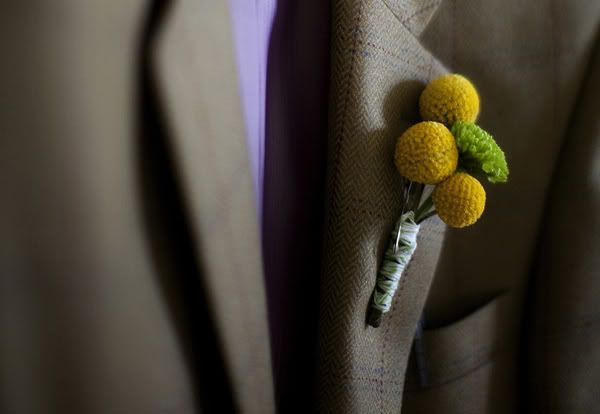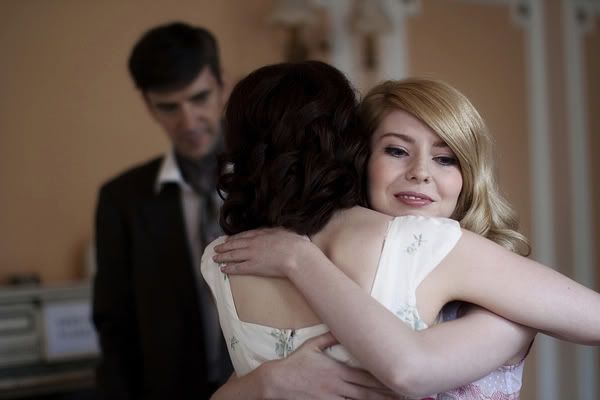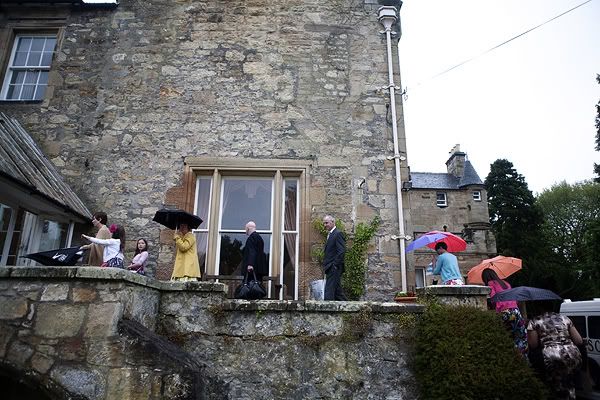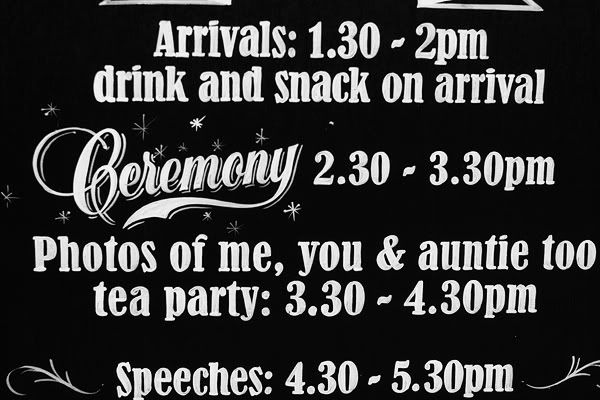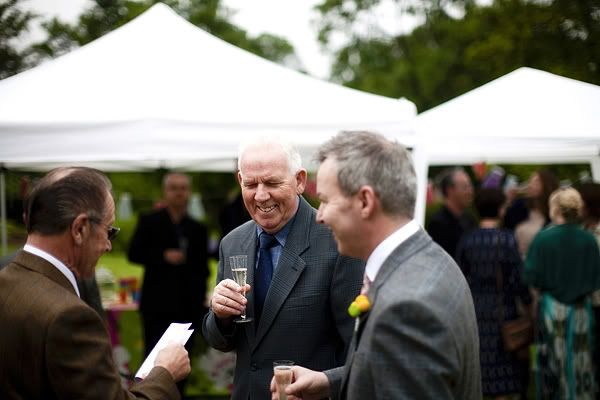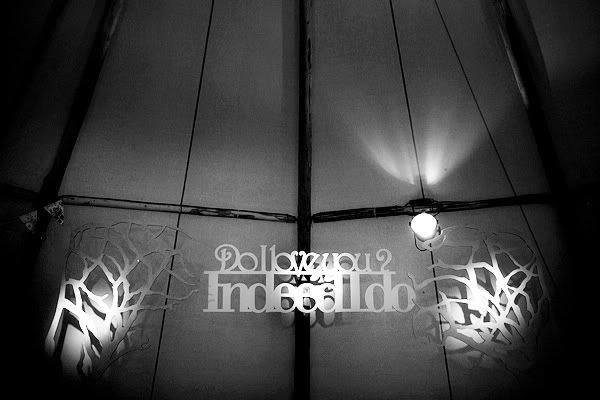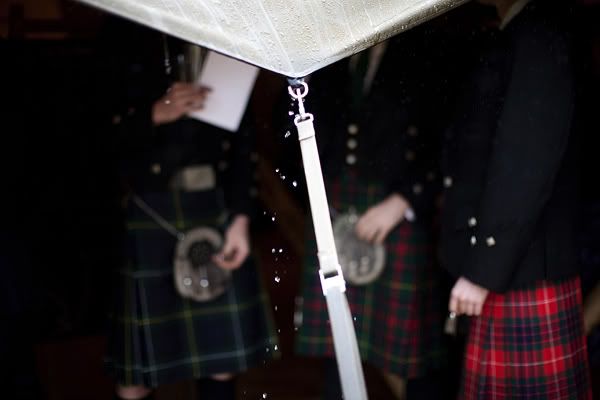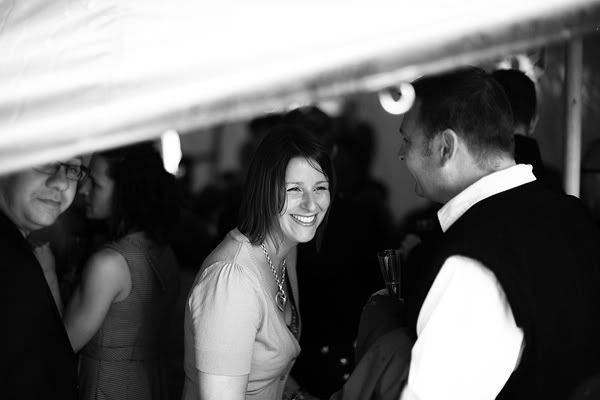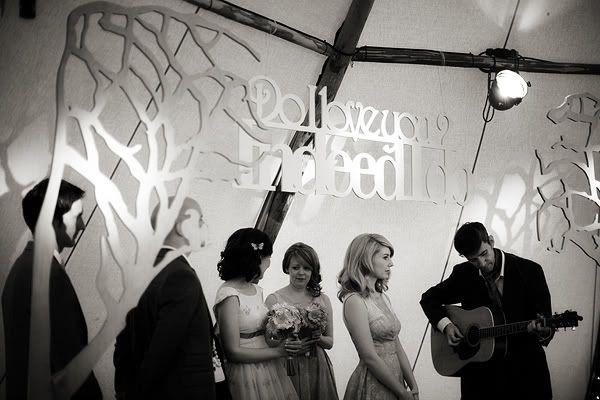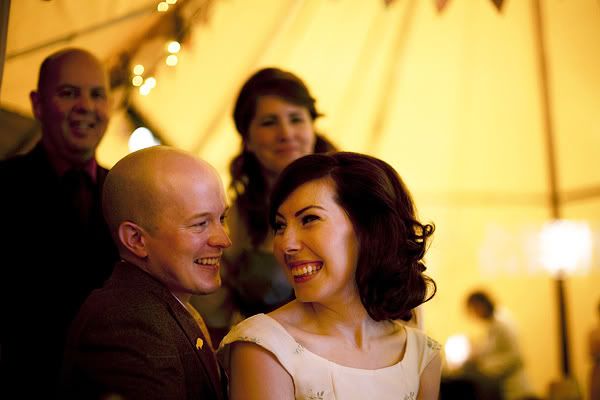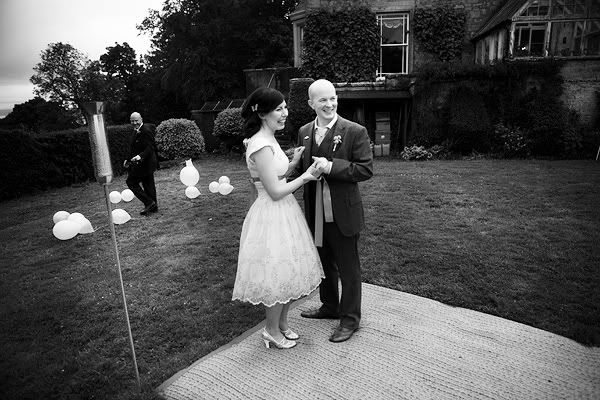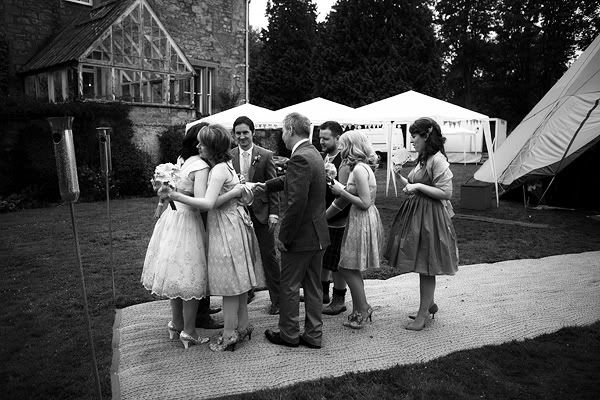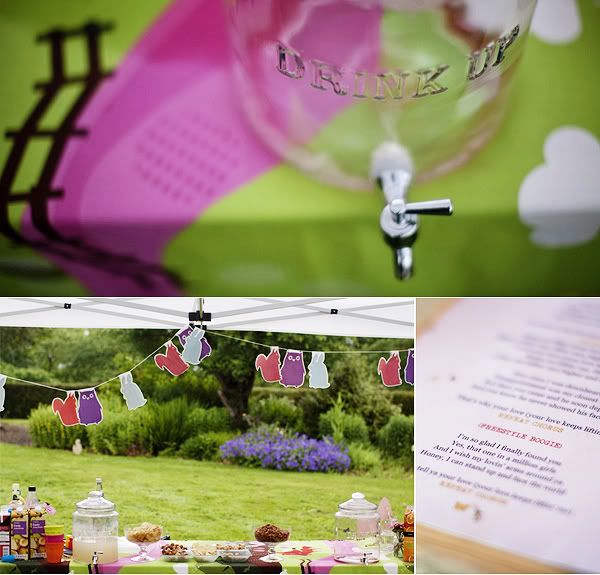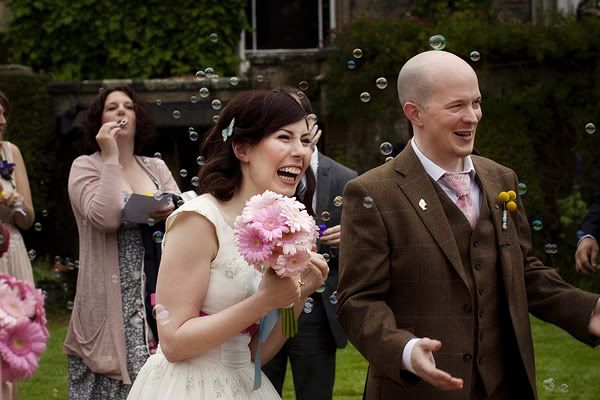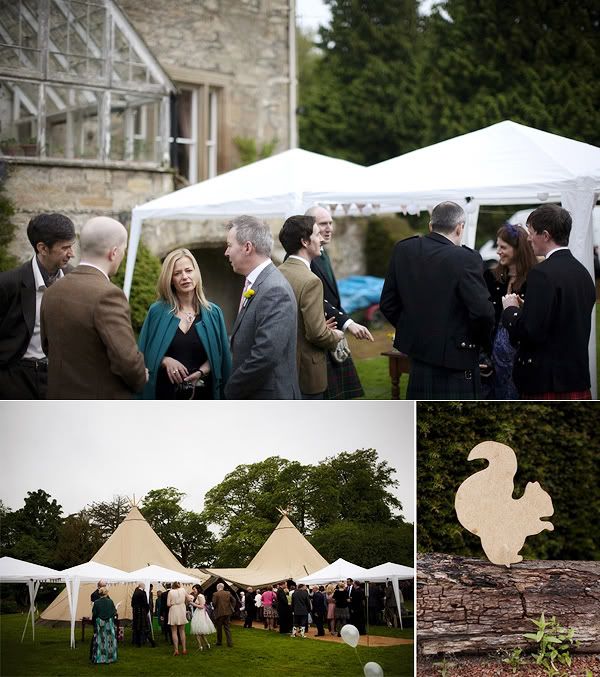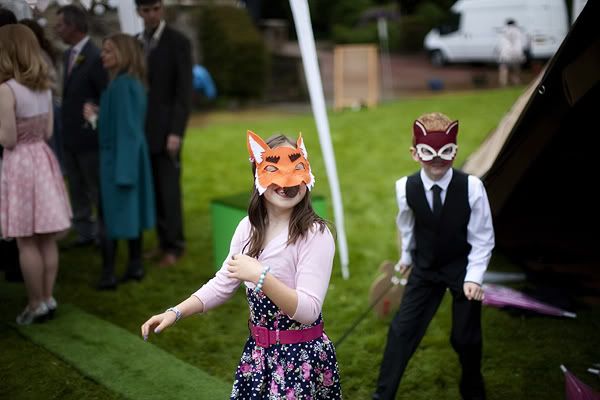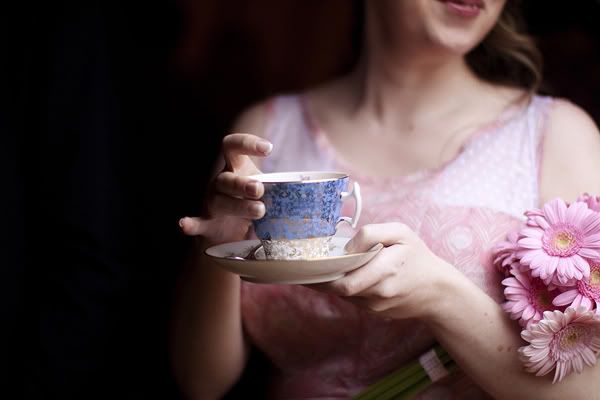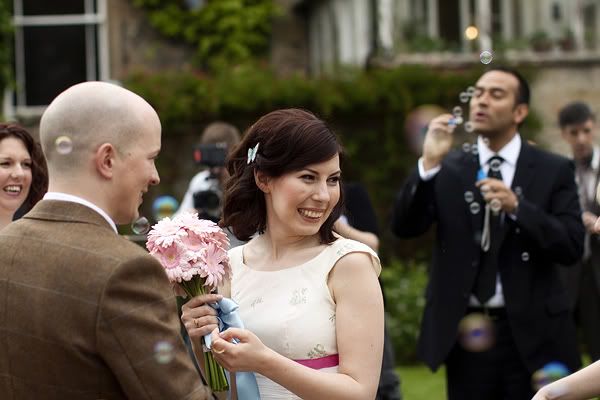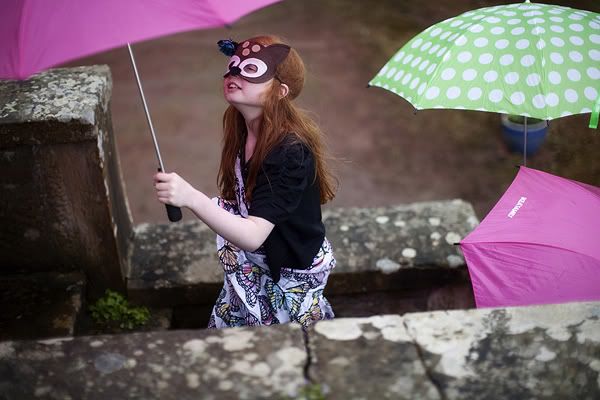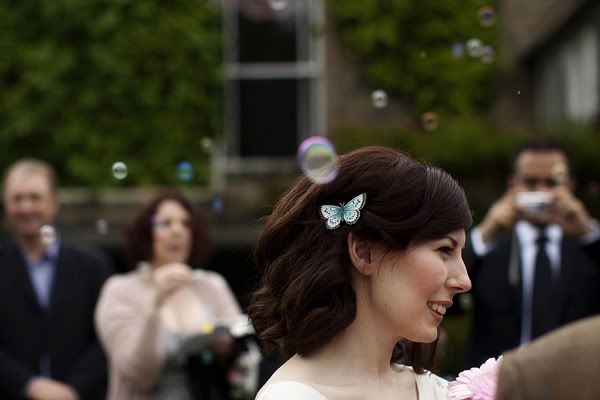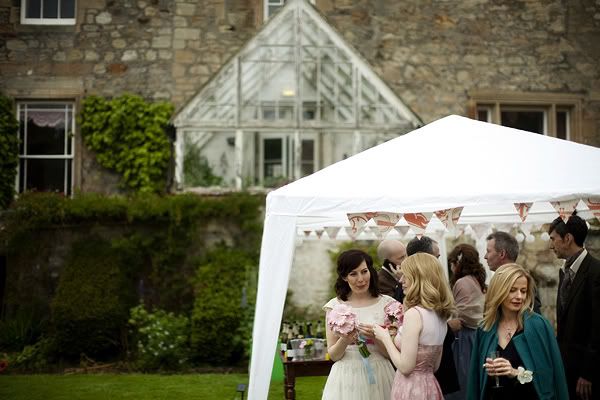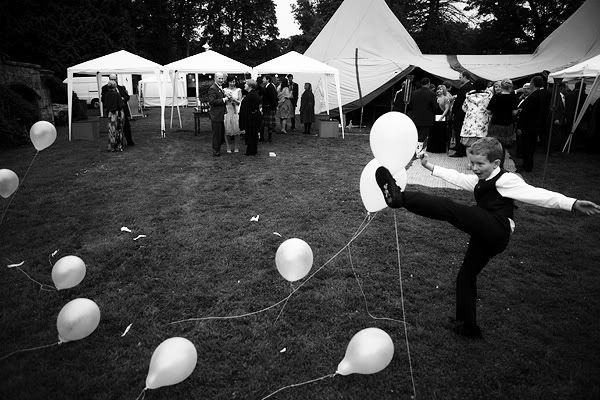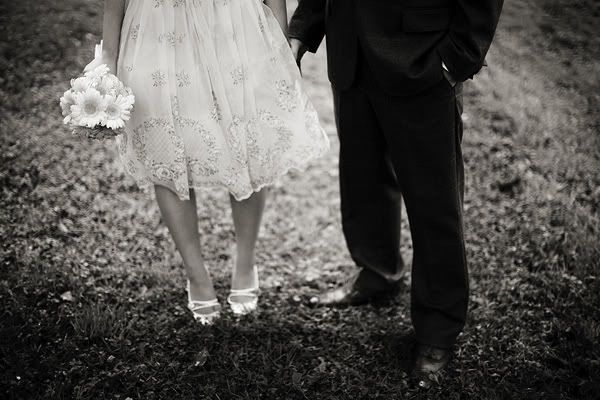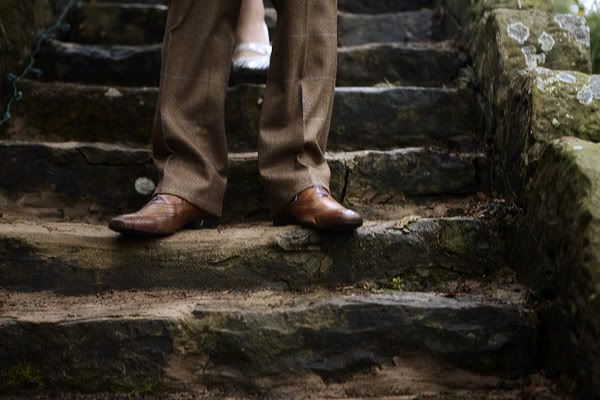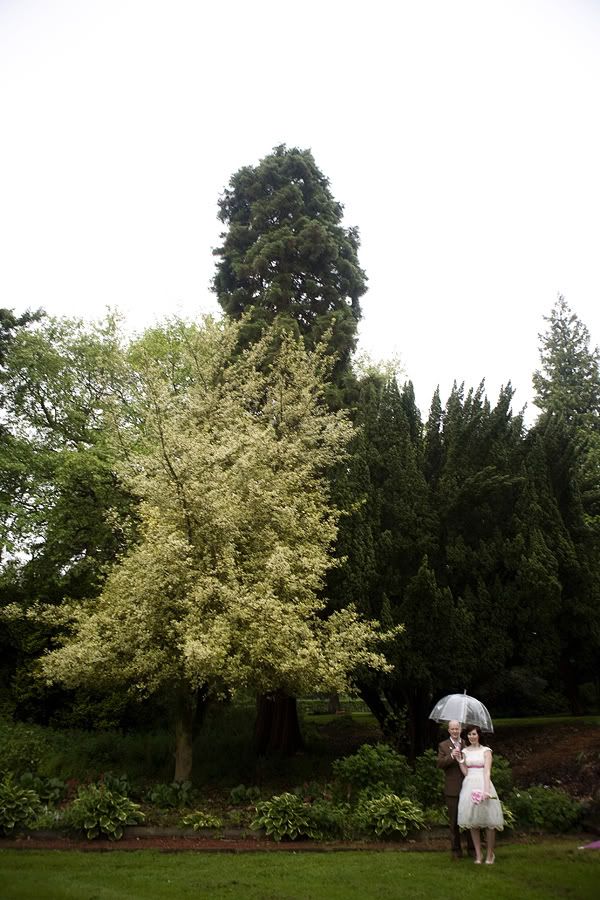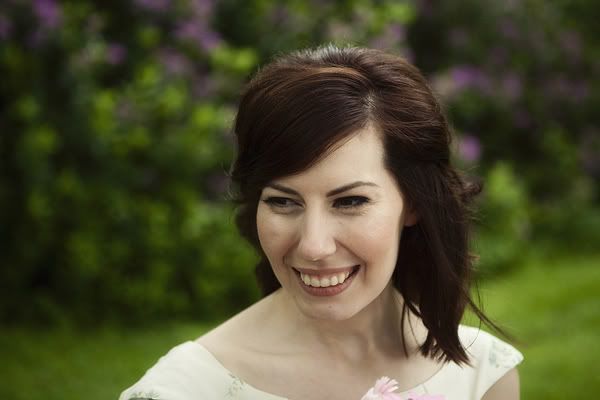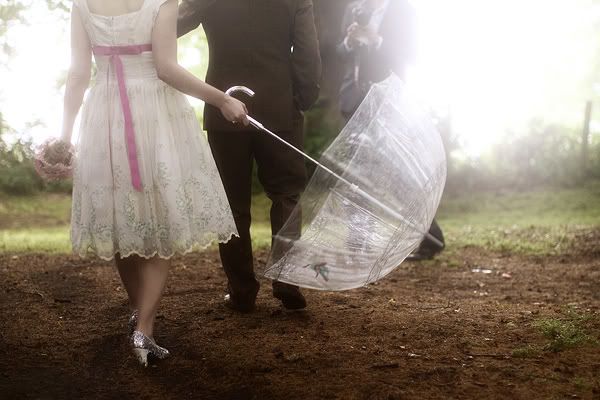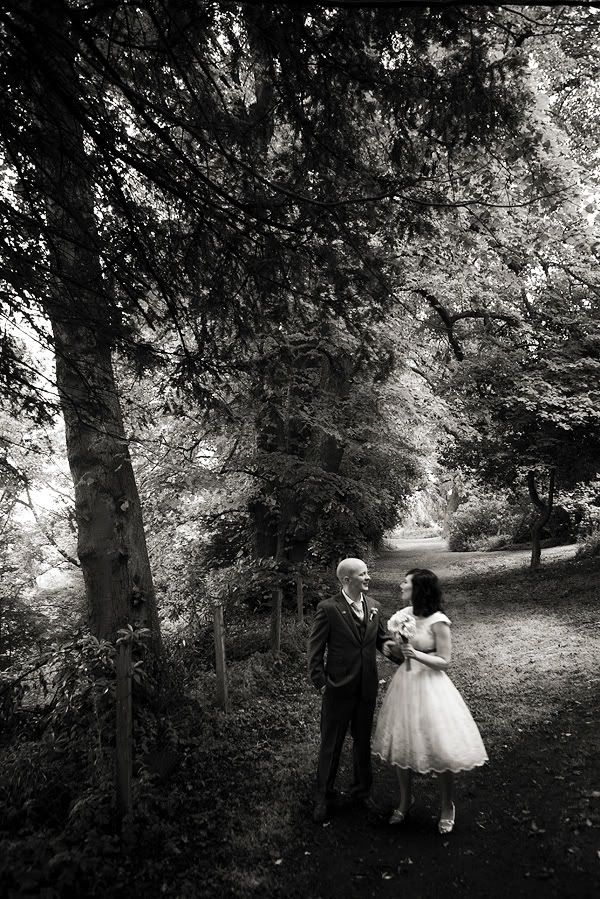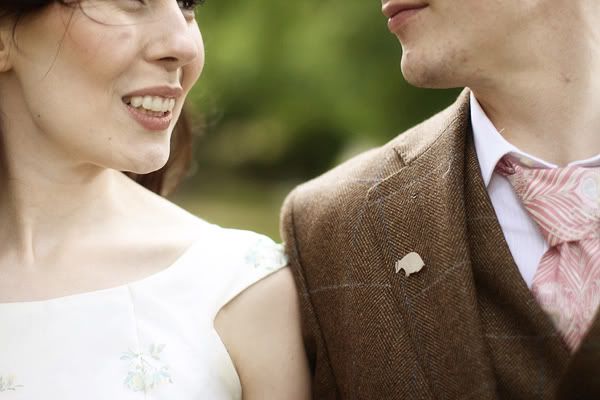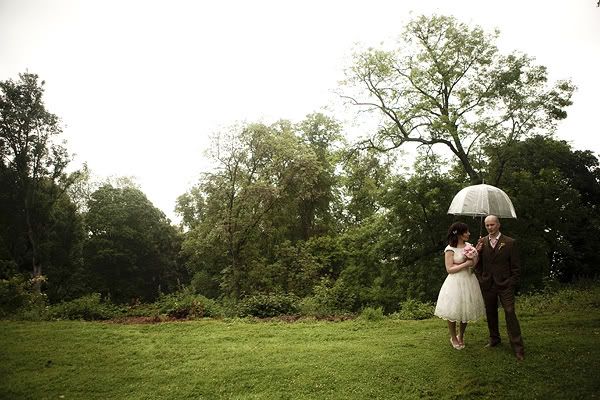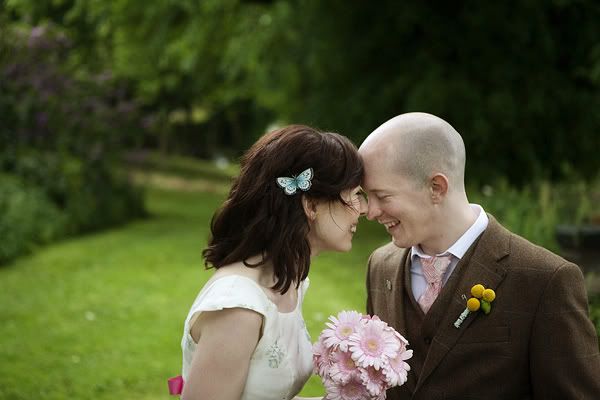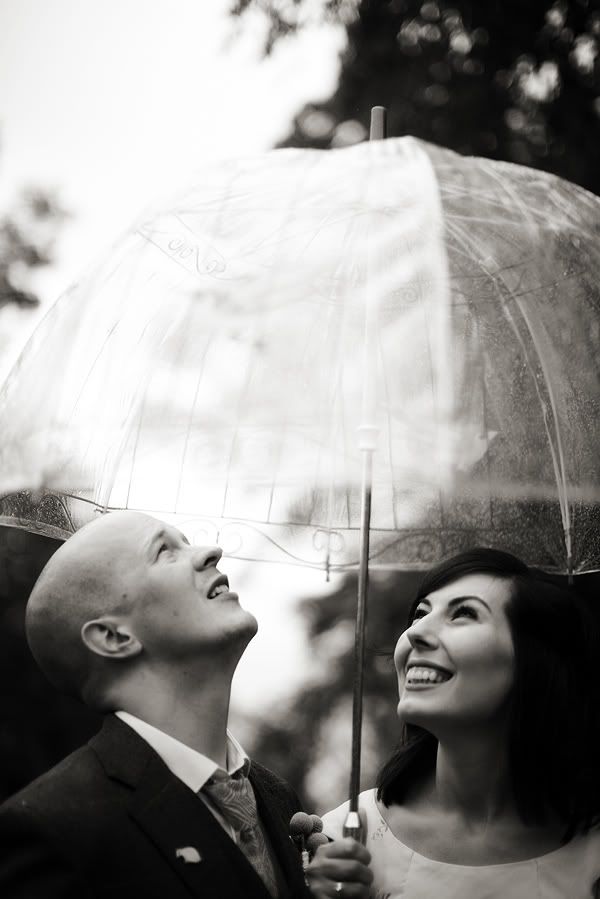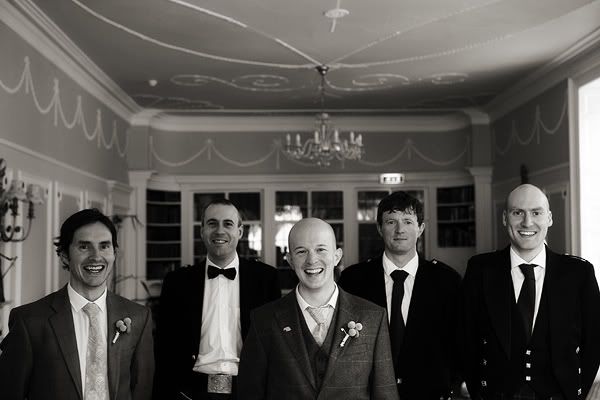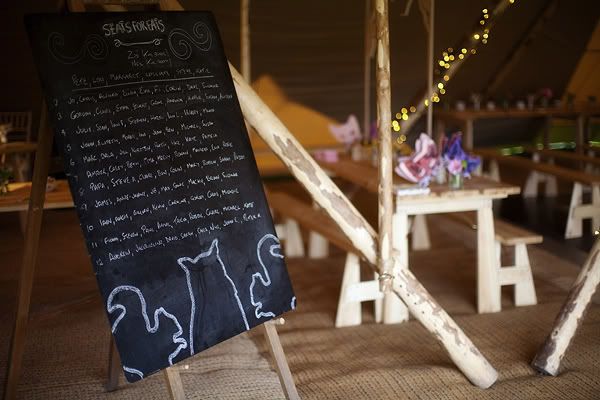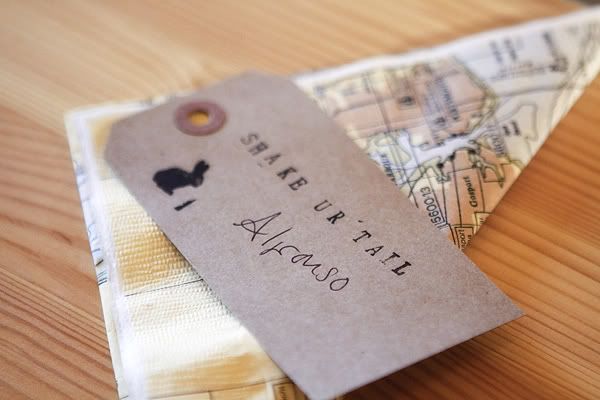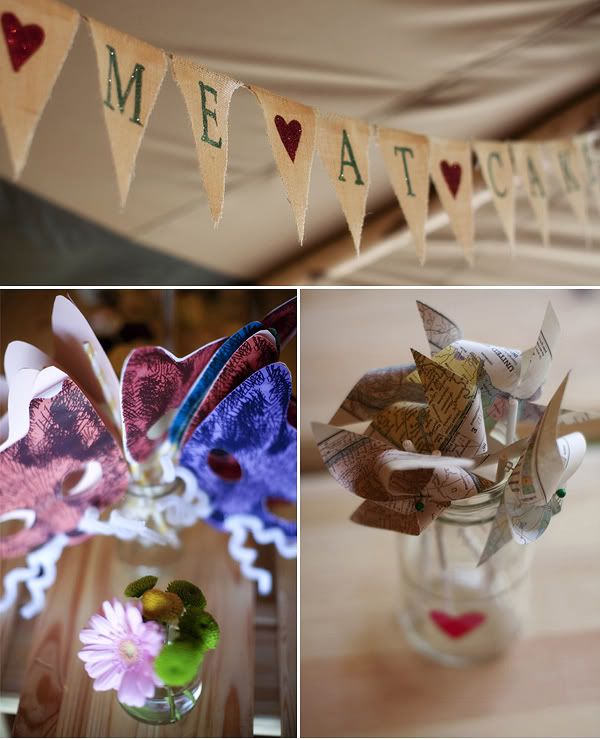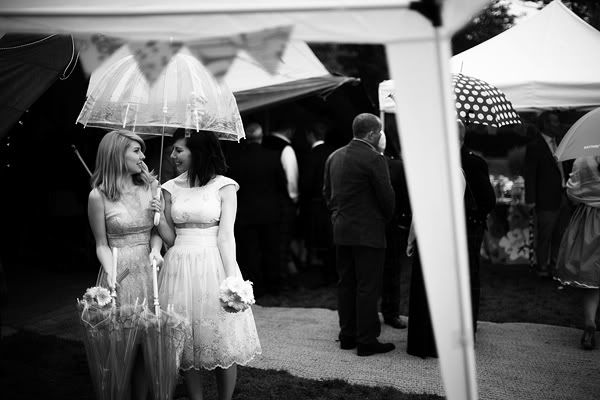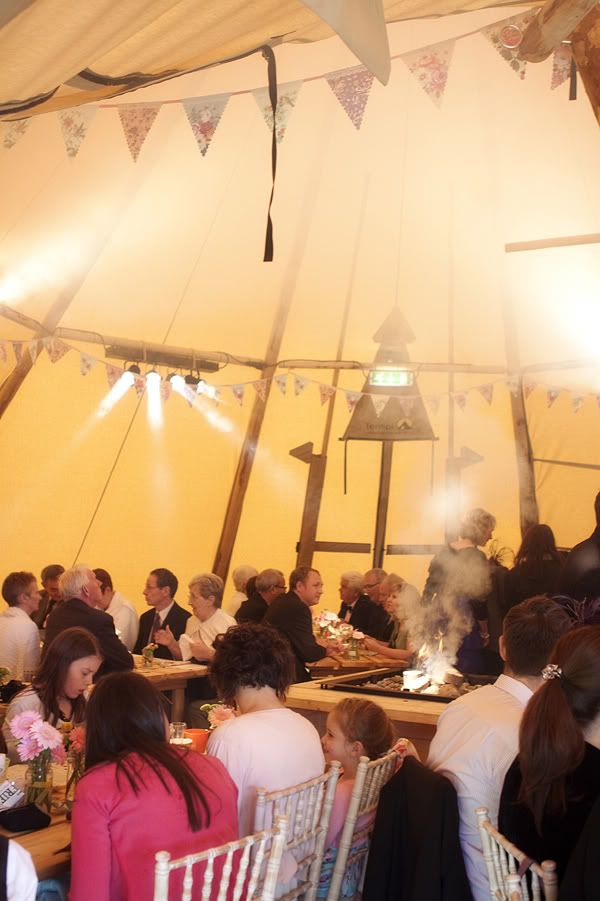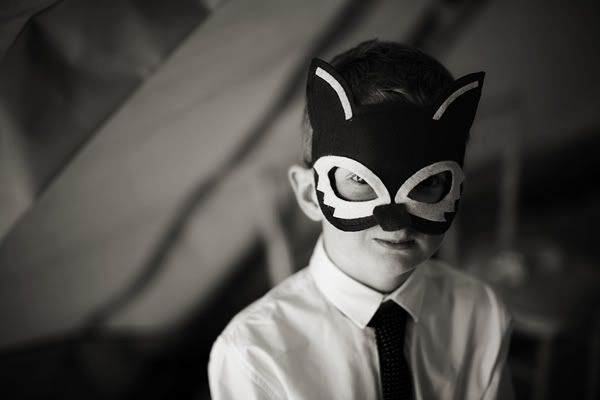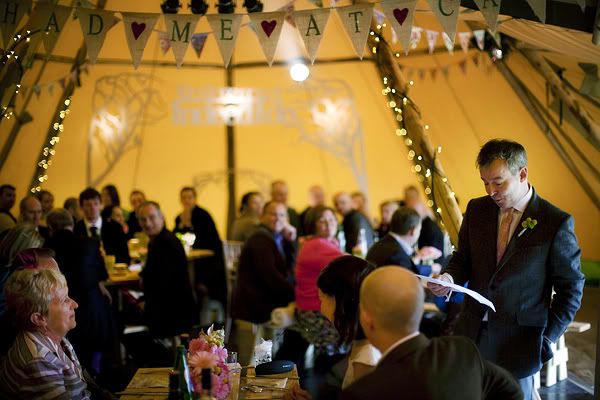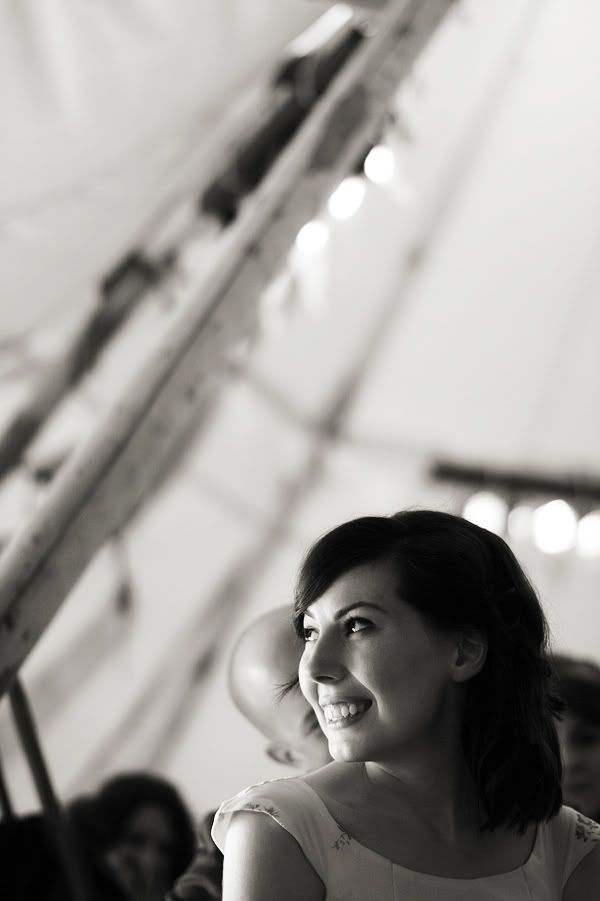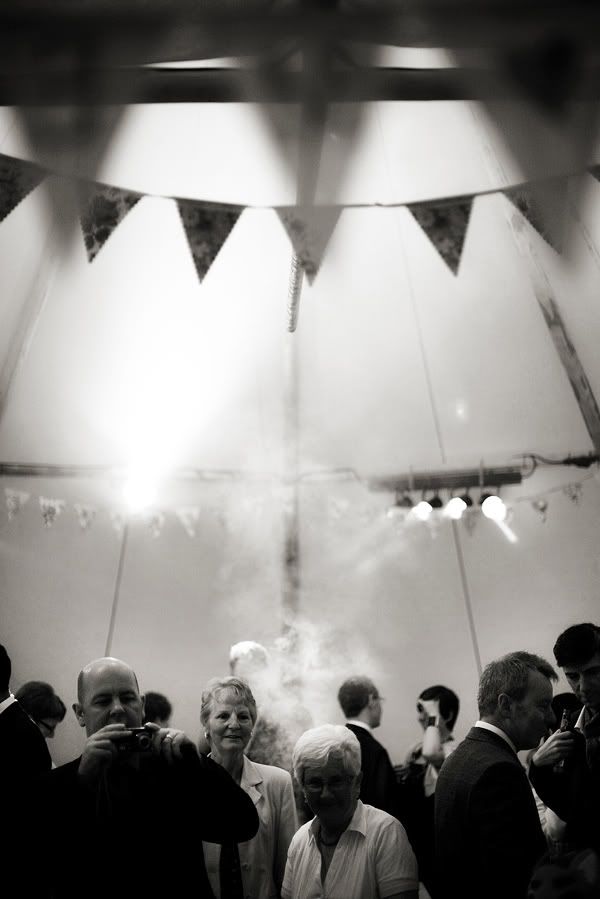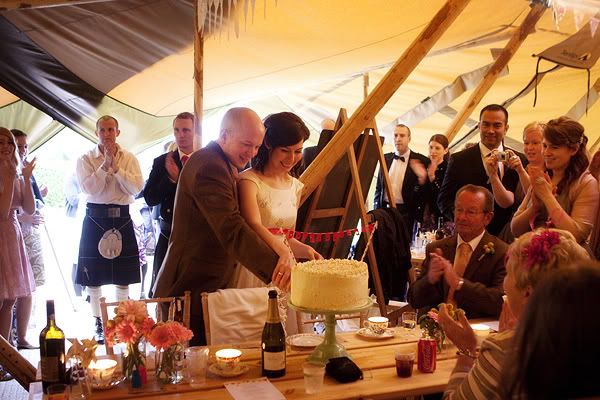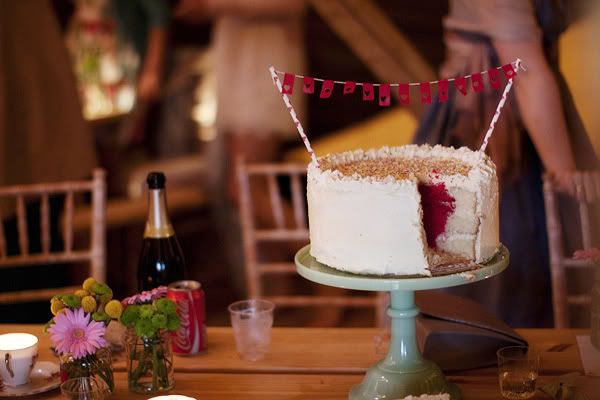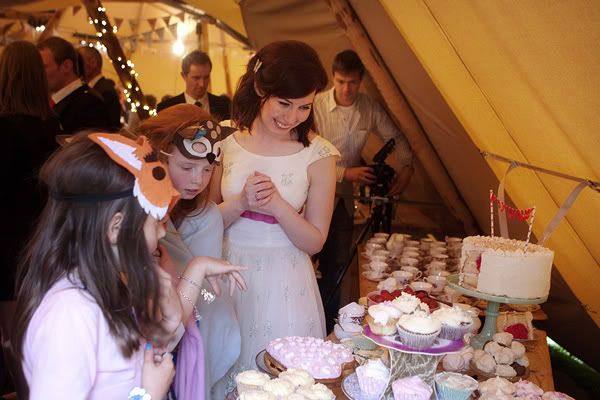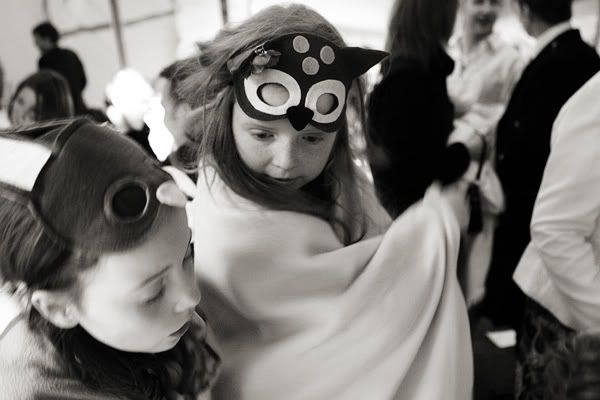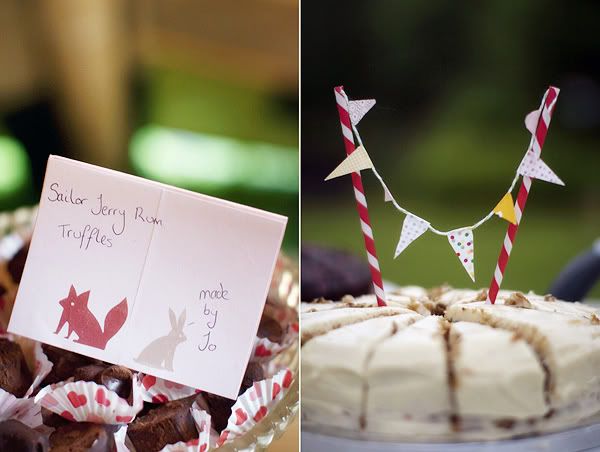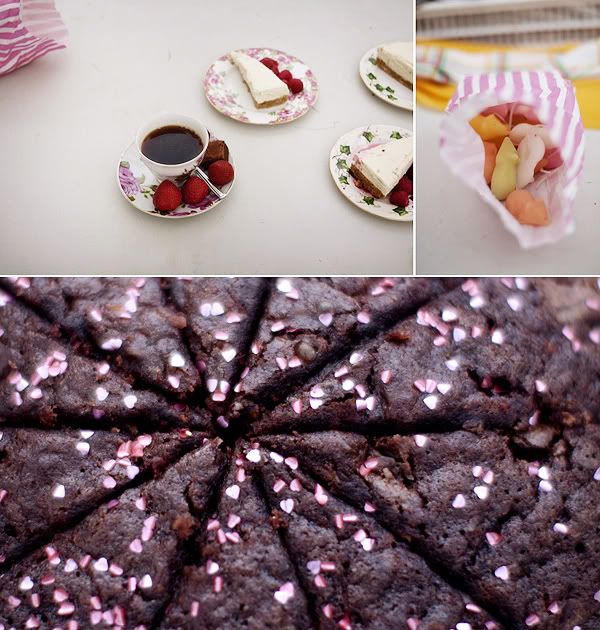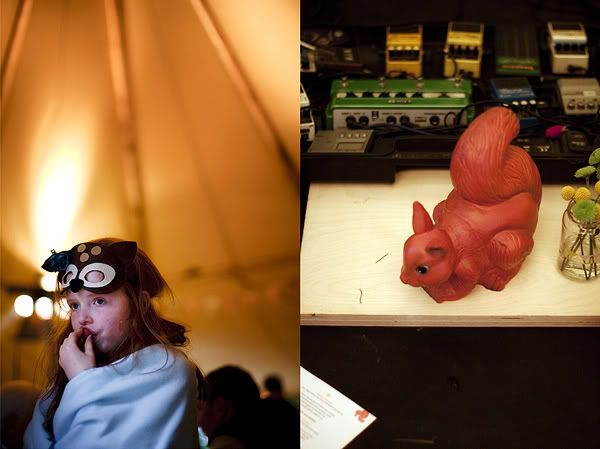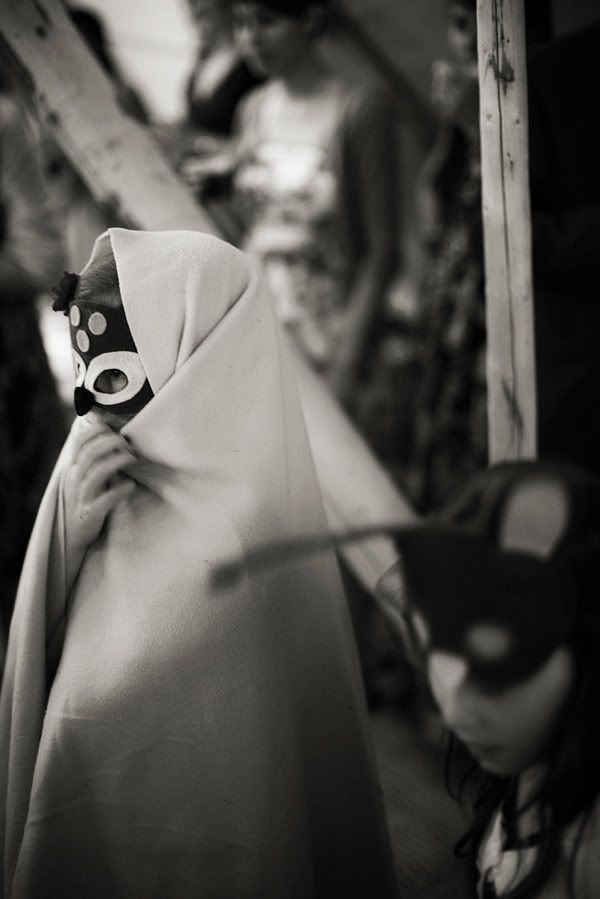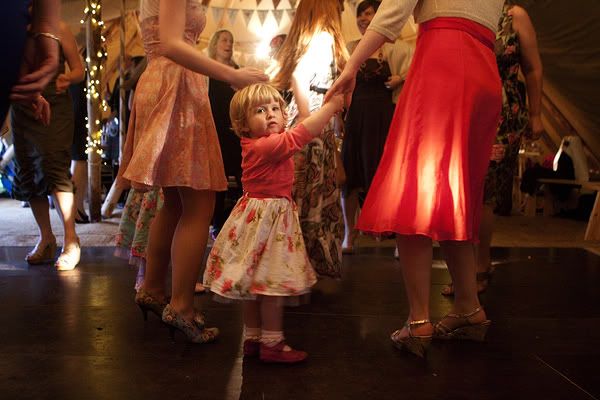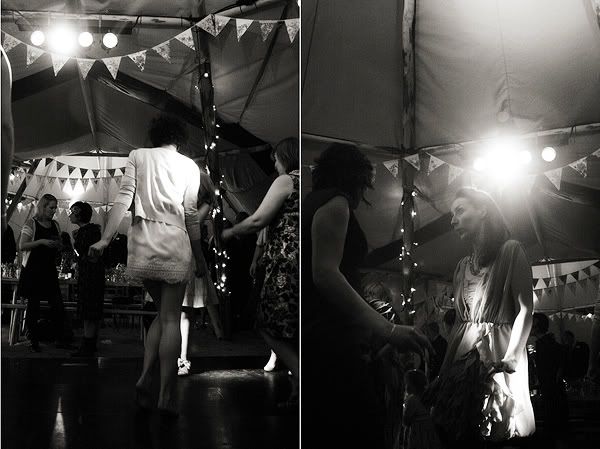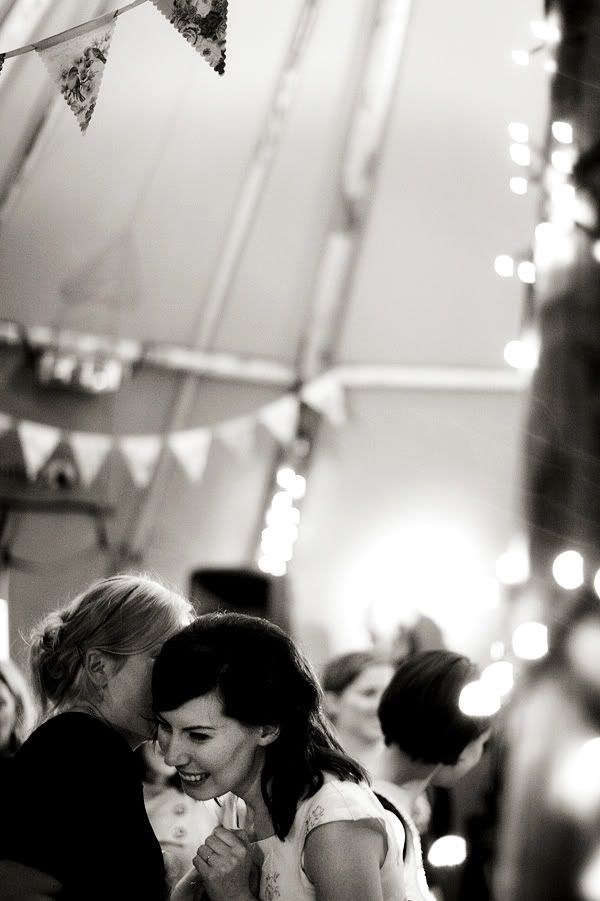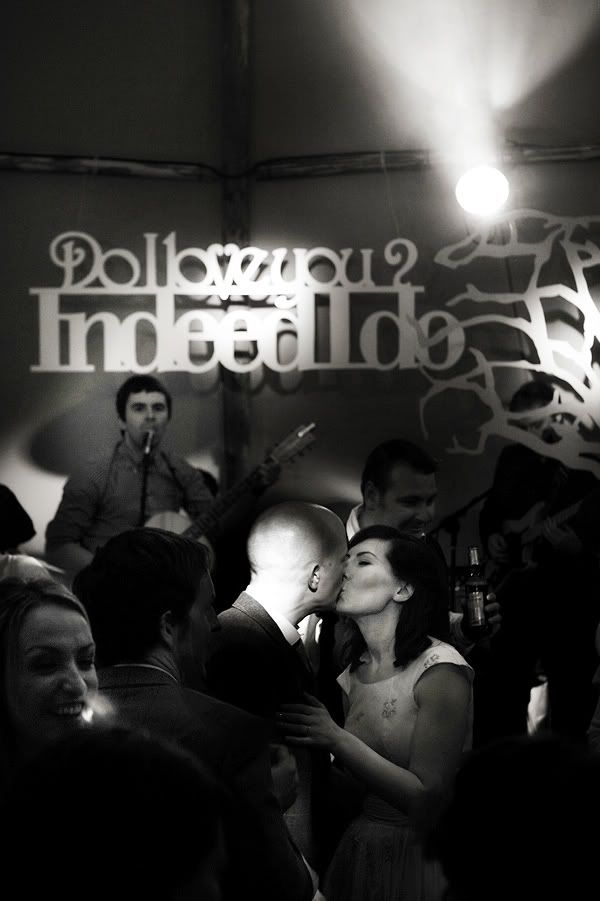 The Magic:










So much love and creativity went into making Zoë and Neil's wedding happend, both from them themselves and from their friends and family members...
Zoë's 1950s dress was a £100 ebay find and was altered by her friend Zoe who owns the vintage shop Vi Nouveau in exchange for a little modelling from (the gorgeous) Zoë.
Neil's incredibly dapper suit was from DS Dundee. His shoes were from Schuh and Zoë customised them with blue laces to match the accent in the suit.
Neil's badger pin was made by British jewellery designer Joanna Rutter
The bridesmaid dresses and the boys' ties were made by Rowan Joy with fabric from the iconic Liberty.
Zoë's sparkling shoes were 'vintage' Topshop with the soles painted blue. Zoë had had them in her wardrobe for 5 years and couldn't find 'wedding' shoes that she loved quite as much as her discoball heels.
The bridesmaid shoes were Irregular Choice.
The vintage suitcase was restored and customised with Zoë's new initials by Neil.
The tipis were by the amazing Harvey and Gemma from Highland Tipis
The ceremony and gramaphone music was played by Claire (and her husband) from Butler and Taylor
The evening band was The Strides who were so incredibly nice and really knew how to fill a dancefloor. Zoë and Neil's first dance was to Teenage Wedding and was choreographed by Zoë's sister.
Hair and make-up was by Jane and Heather of Smujj
Zoë's super, super talented uncle Roben made the chalkboard sign and the 'do I love you' sign.
All the dessert table were all made by family and friends. (And one or two by Zoë and Neil, just in case there weren't enough!)
If you don't see it listed here then the chances are that Zoë and Neil made it themselves!