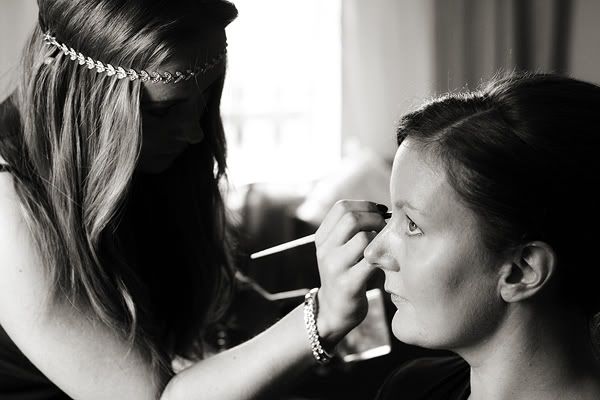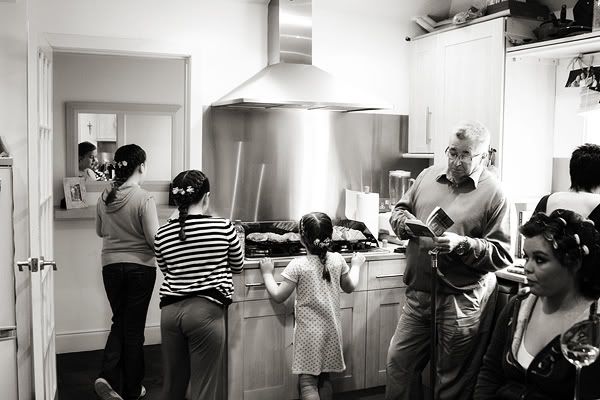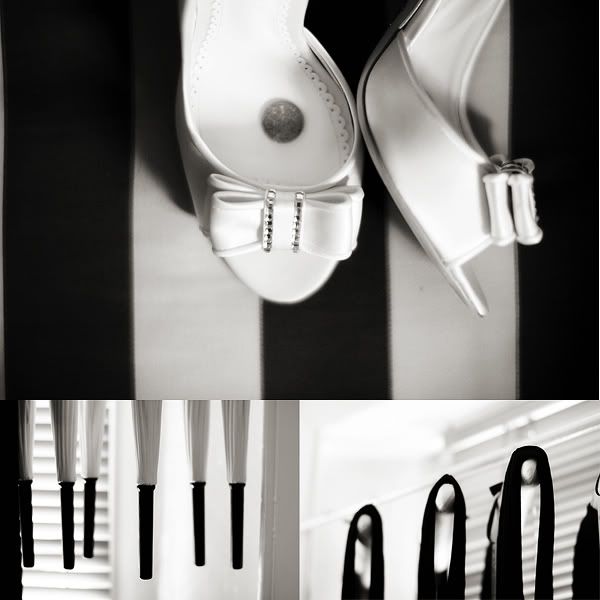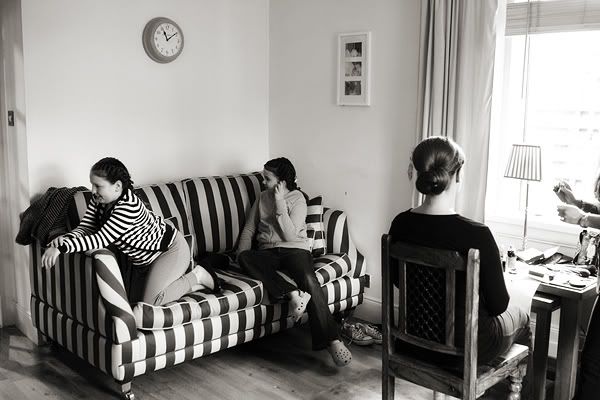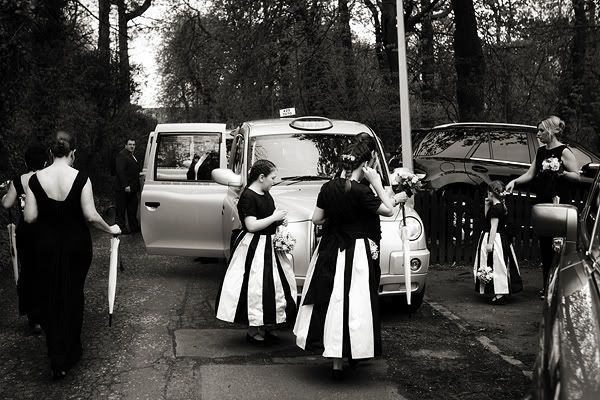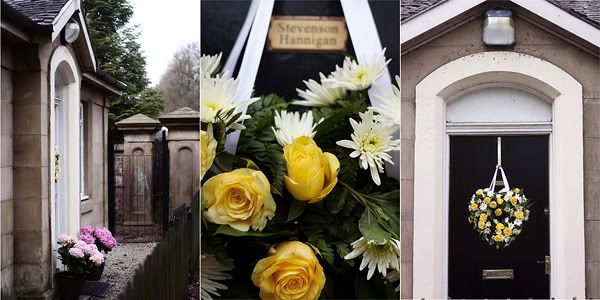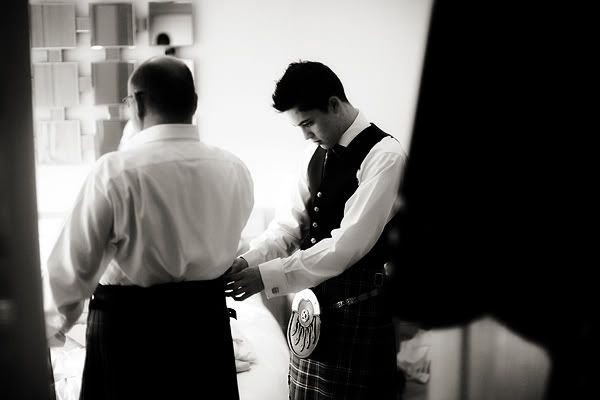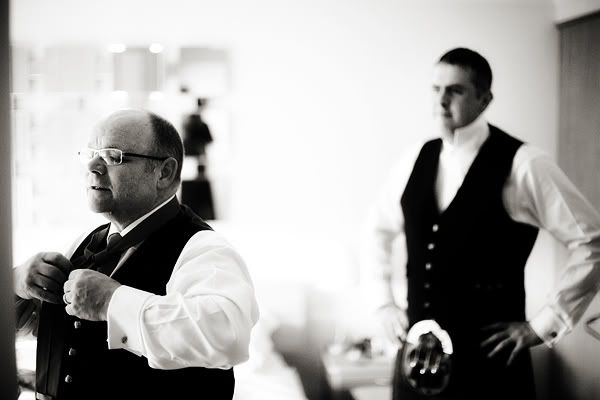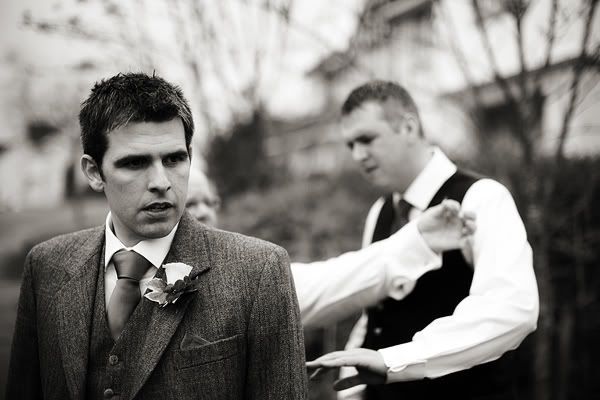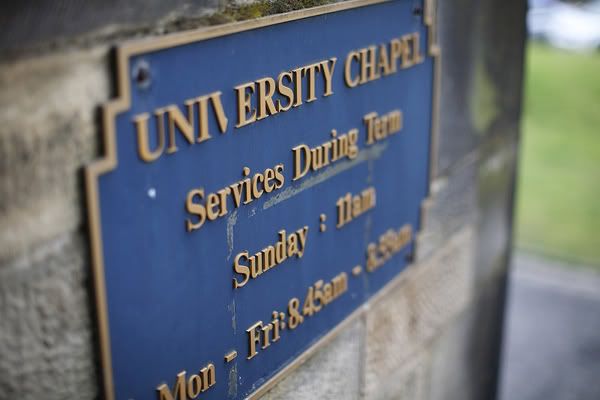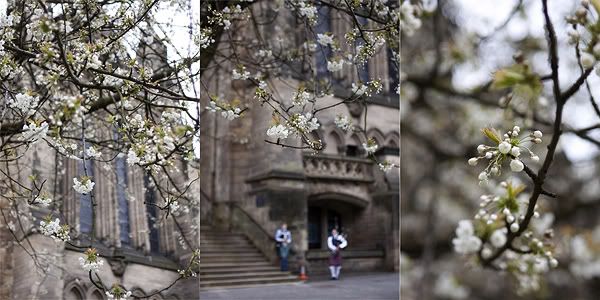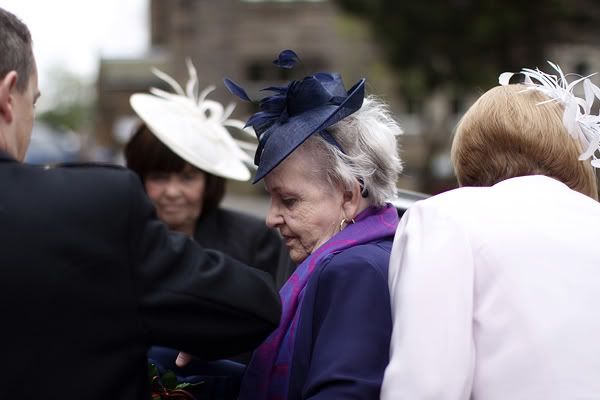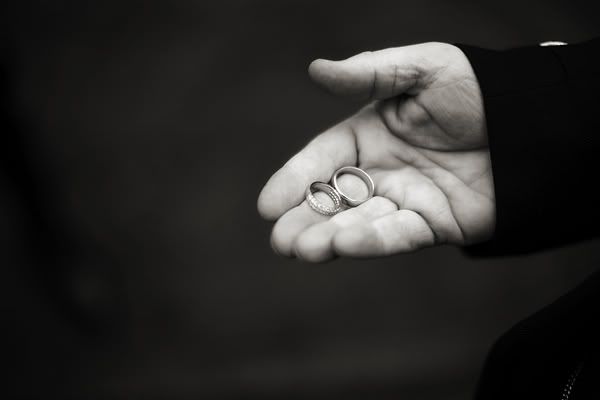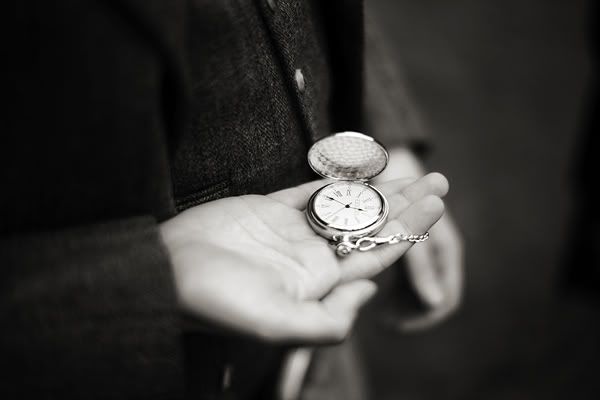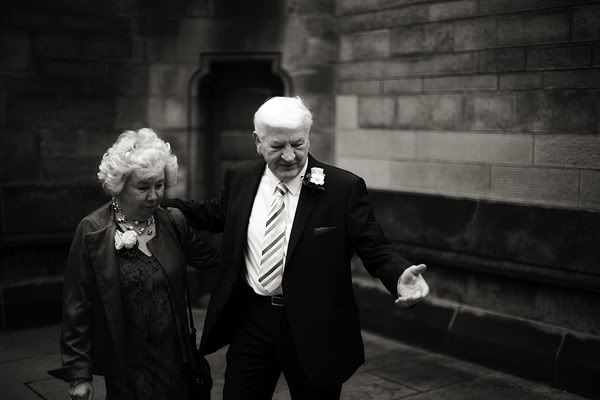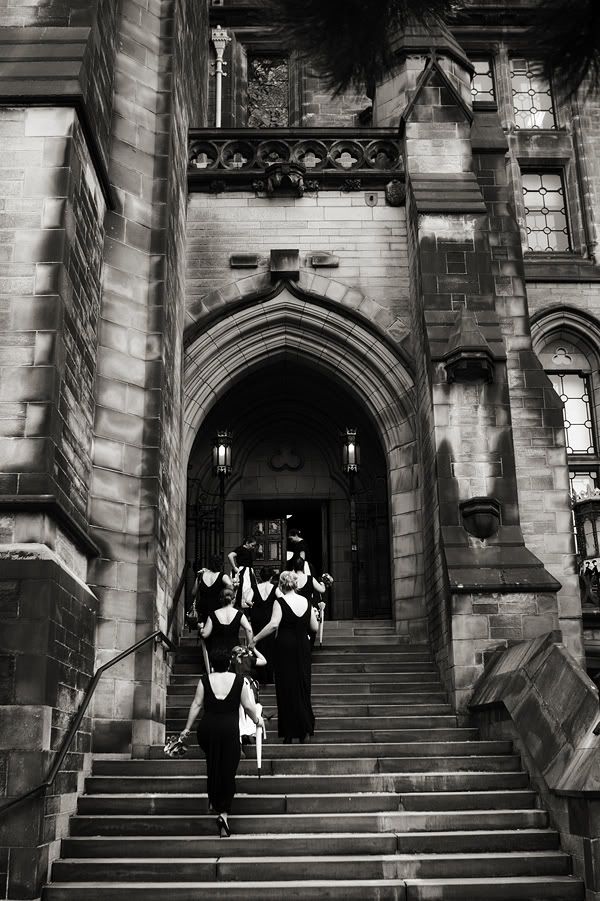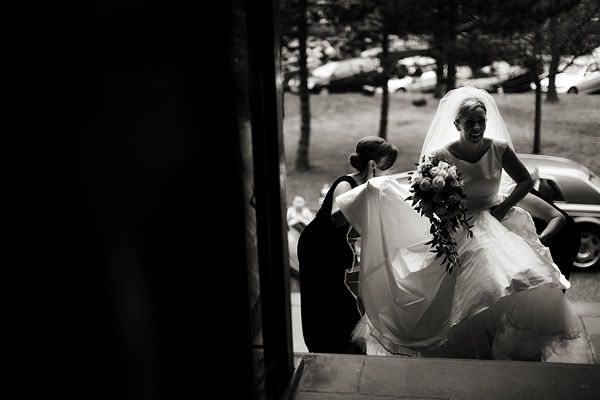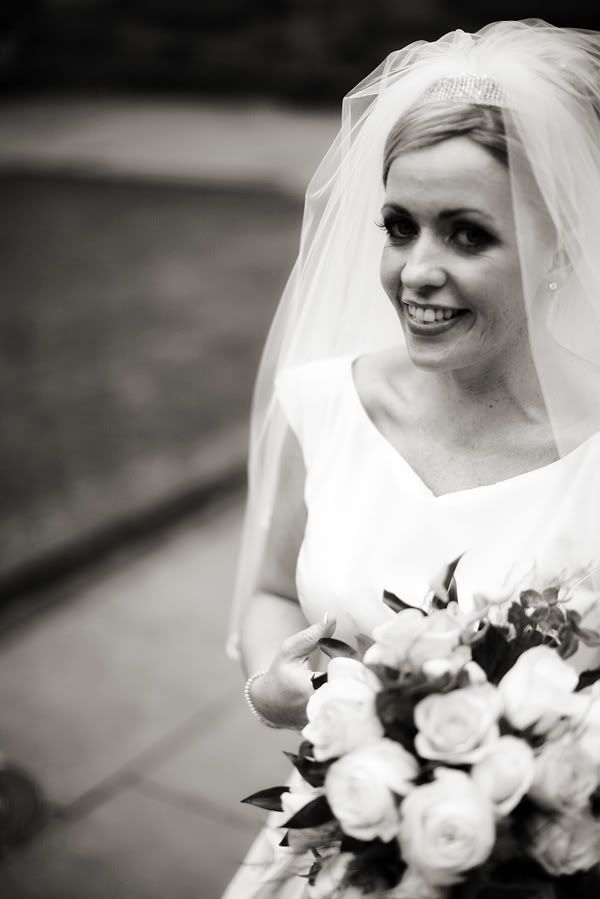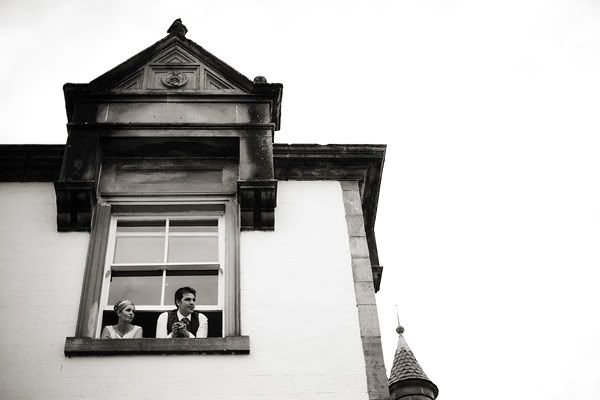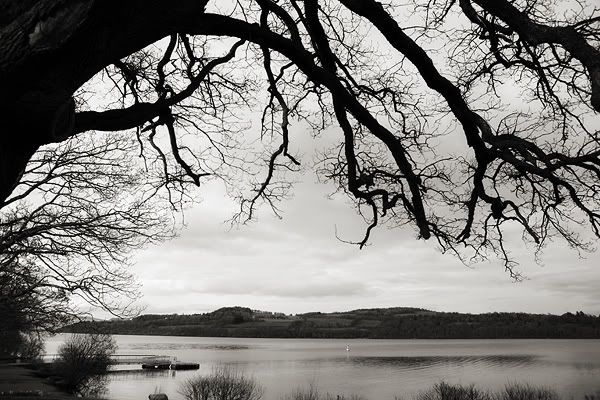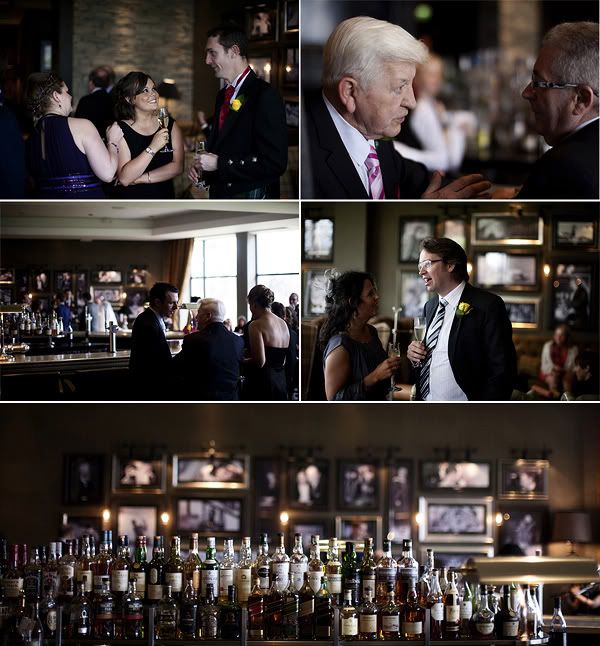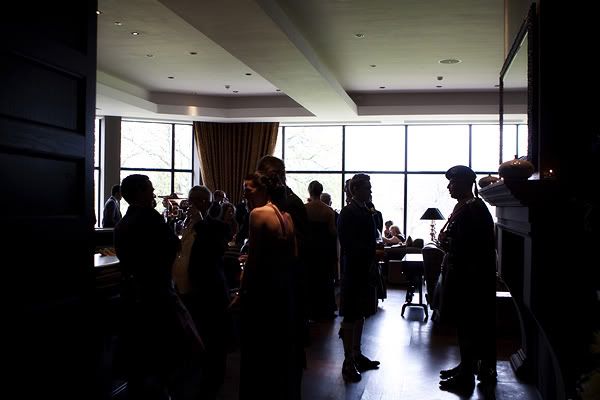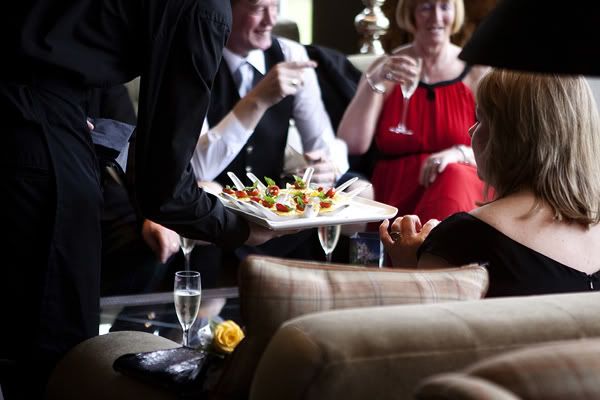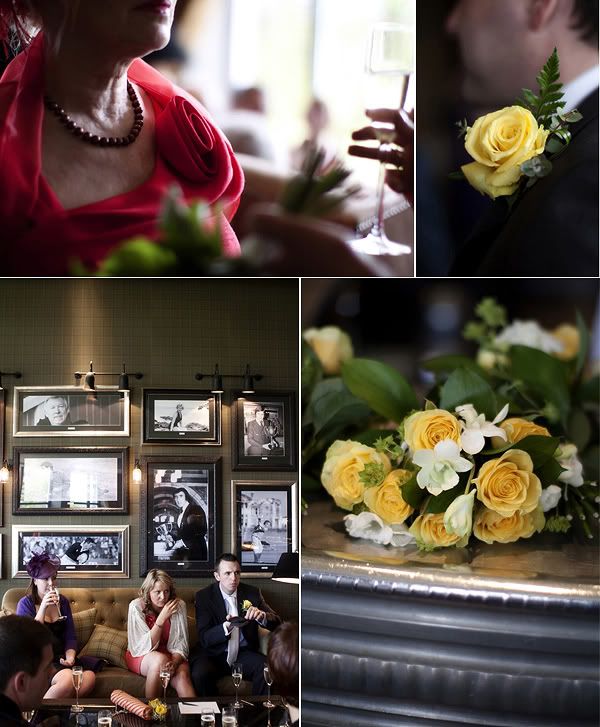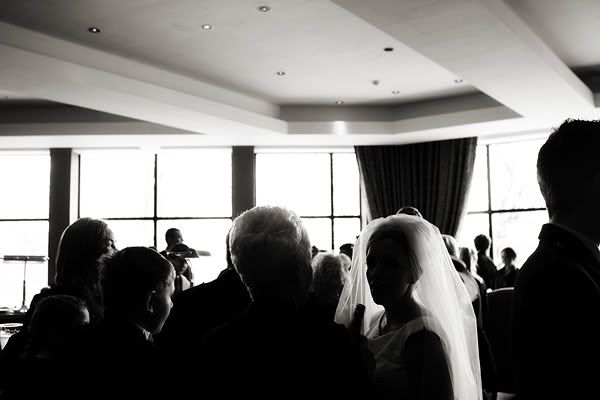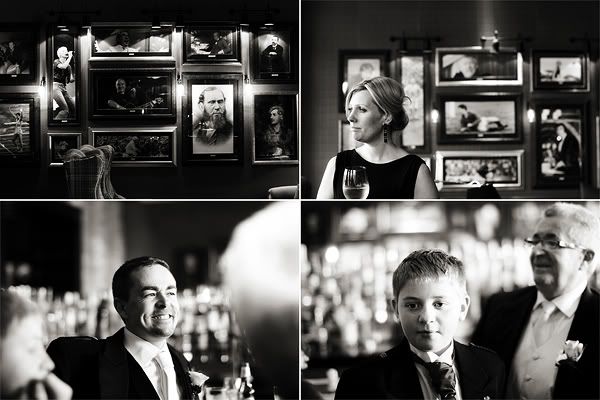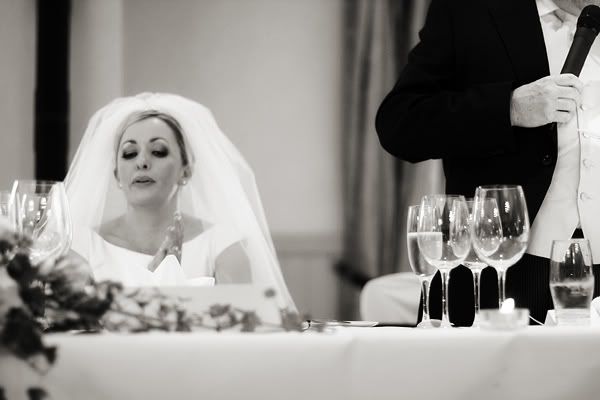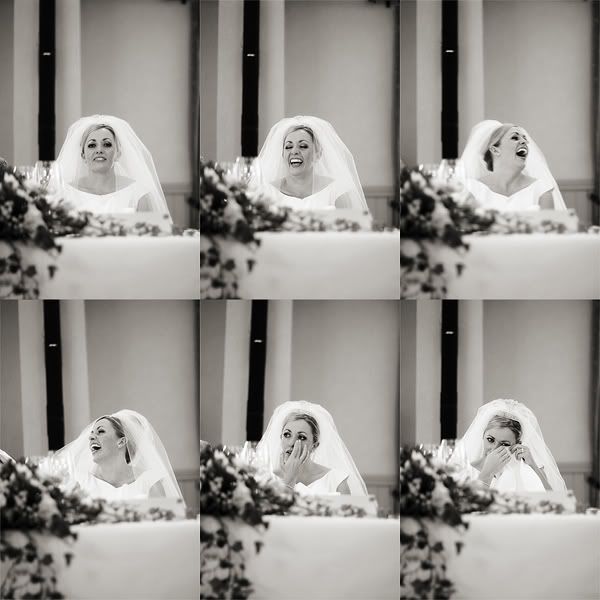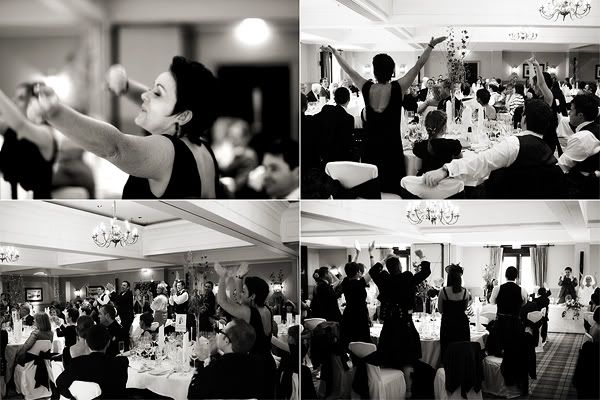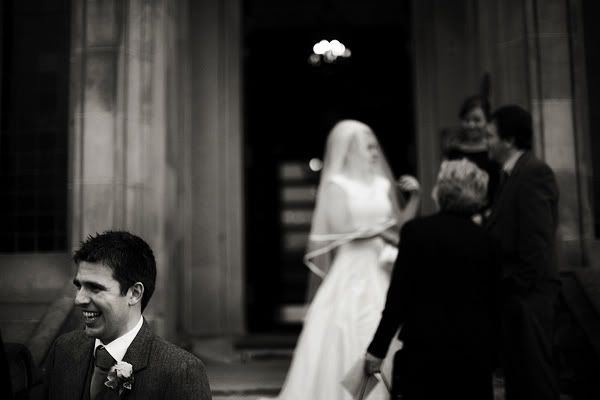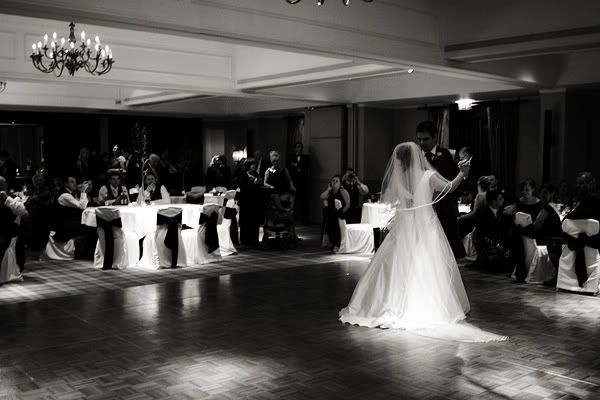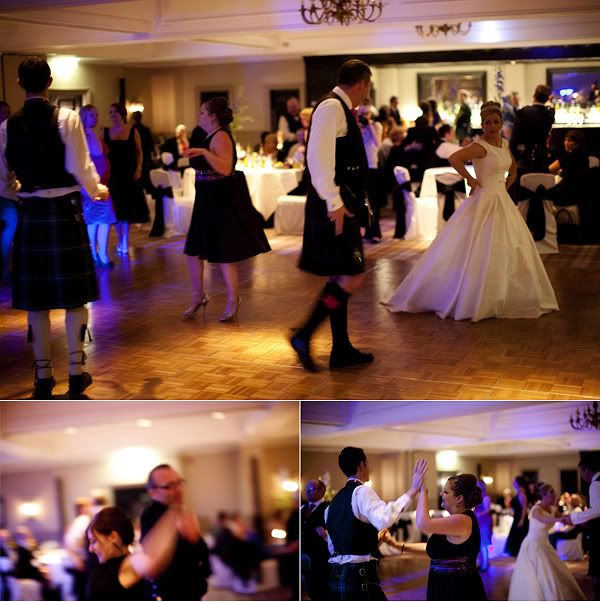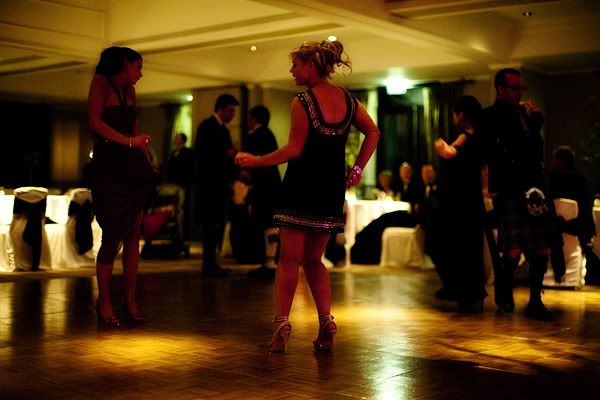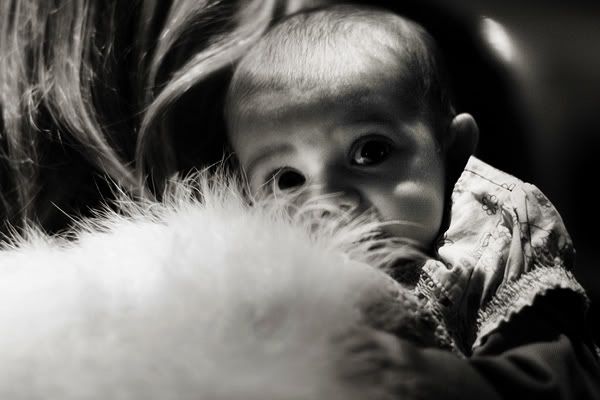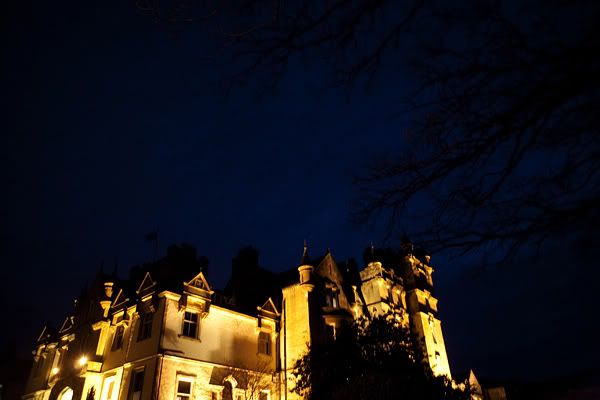 It was a slightly grey April day when Louise and Dougie got married in the quiet darkness of Glasgow University Chapel. Their friends and their families watched as they exchanged the vows that would make them husband and wife and tears were shed as a couple that couldn't be more perfect together embarked on the next stage of their relationship. Earlier that day, as she got ready in their little cottage, Louise's happiness to be marrying Dougie was palpable. Despite the buzz of activity around her as six bridesmaids and three flower girls got dressed and made-up, Louise radiated the sort of calmness that comes from complete belief in what you are about to do. She watched as one by one her friends presented themselves to her and then she got dressed herself. And then I cried. Her quiet joy was just so moving.
It was a joy that lasted all day long. Throughout the ceremony, during the meticulously organised group shots and well into the reception which was held at
Cameron House
on Loch Lomond, a simultaneously classic, quirky and quintessentially Scottish venue.
Louise and Dougie asked their guests to wear yellow roses as a tribute to both of their mothers, whose favourite flowers they had been. During the speeches Dougie talked about an almost-dead ivy plant that his mother had bought and nurtured back to life years ago and how there was a small piece of that plant in his buttonhole. I cried again. I wasn't the only one.
And then there was a party, everyone danced. I didn't cry any more.