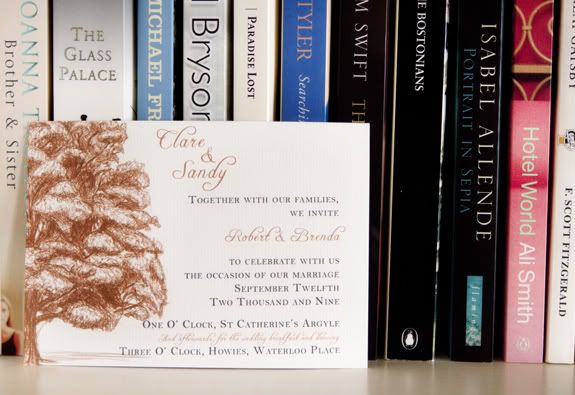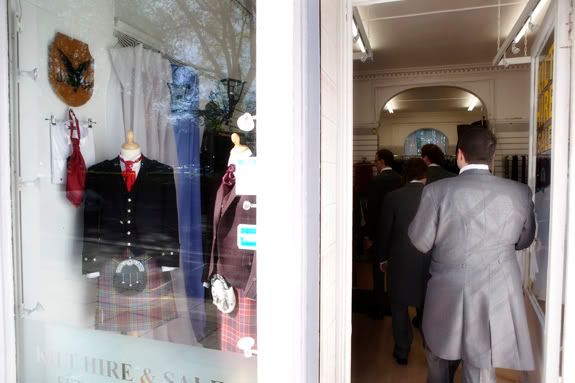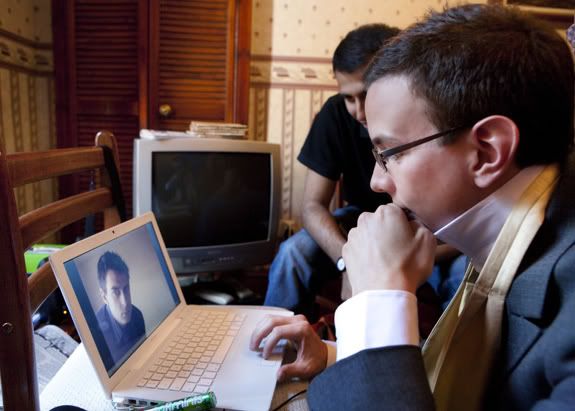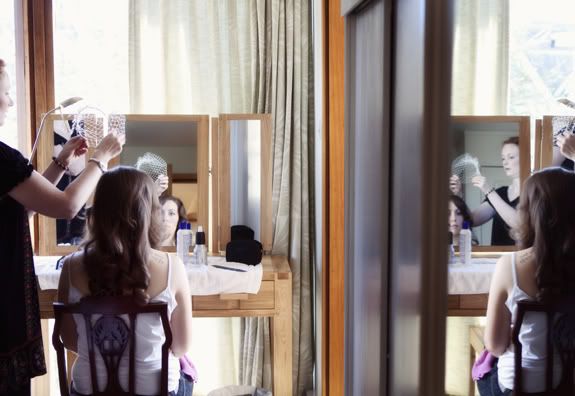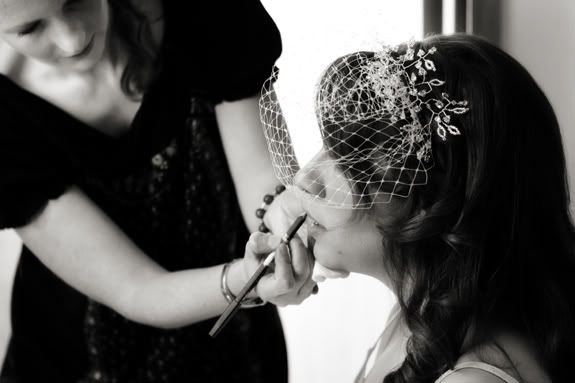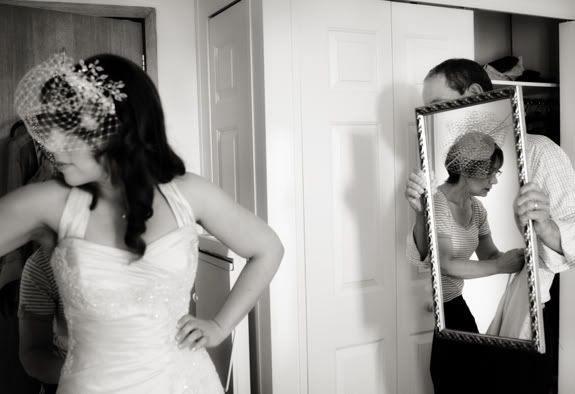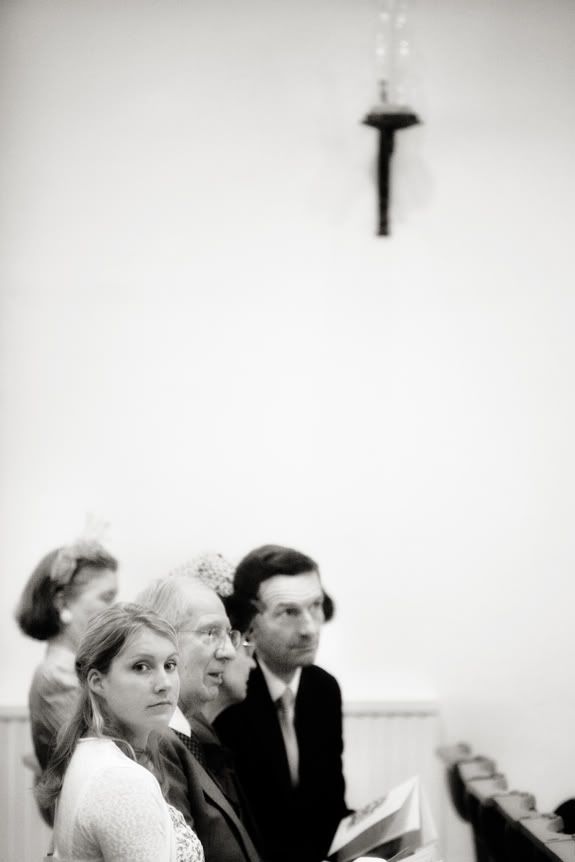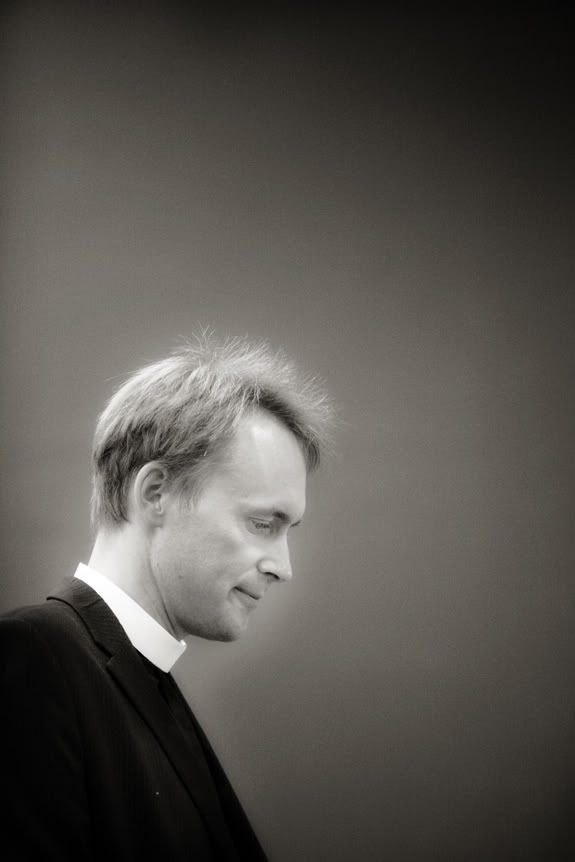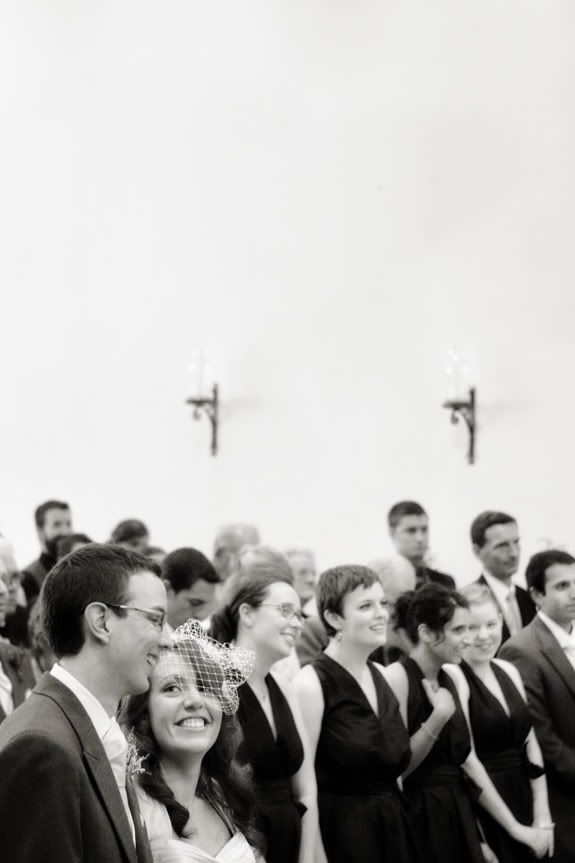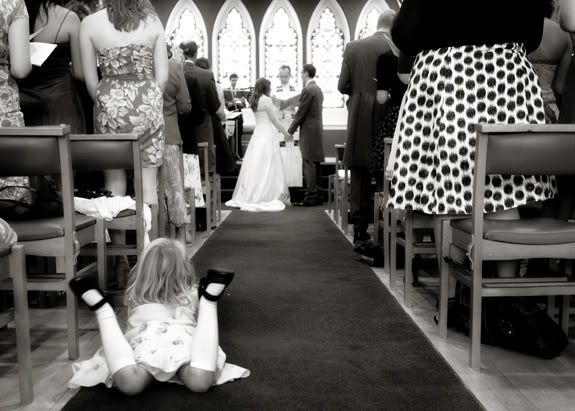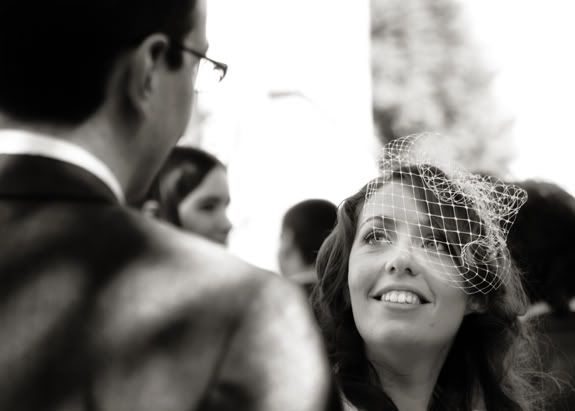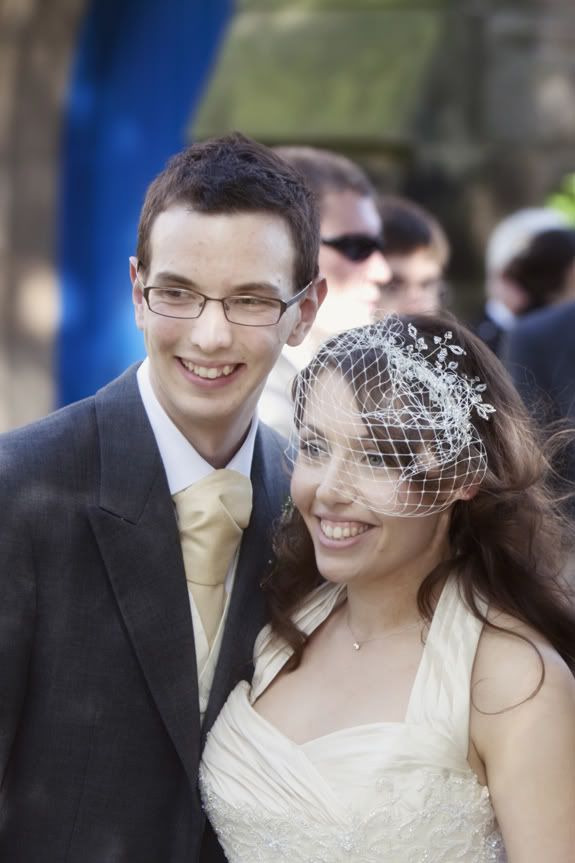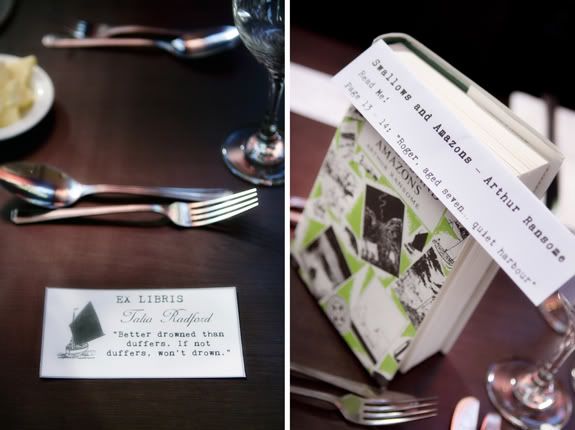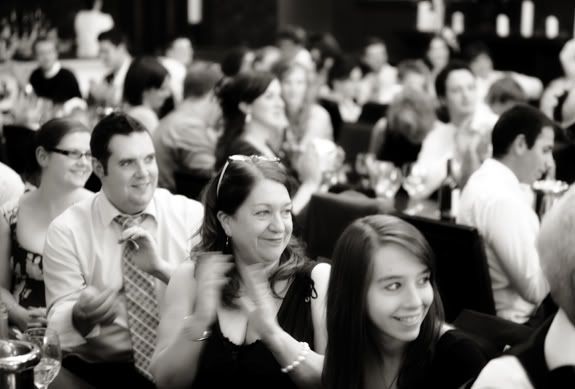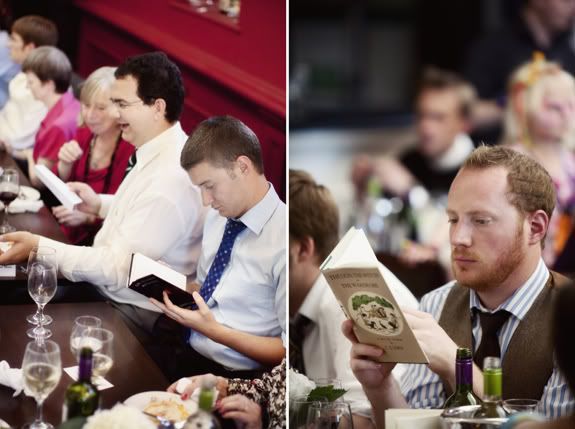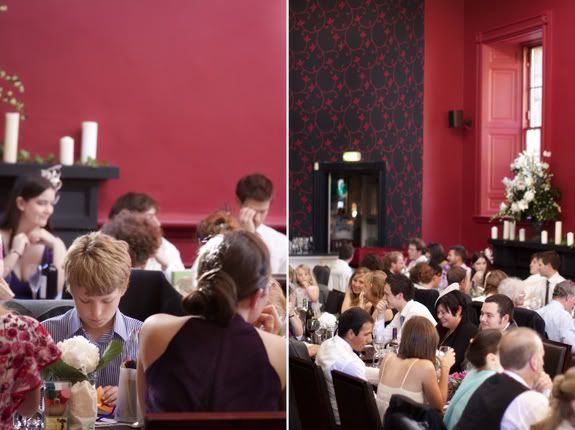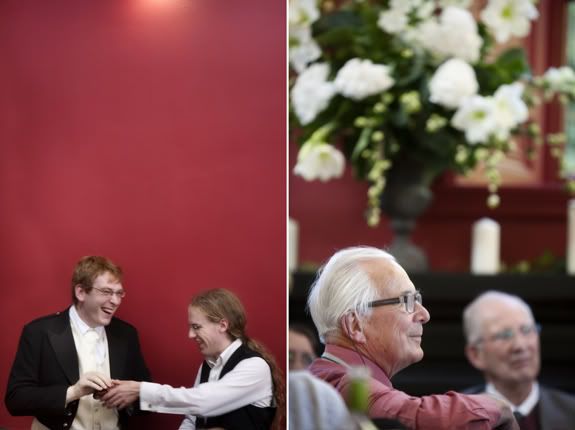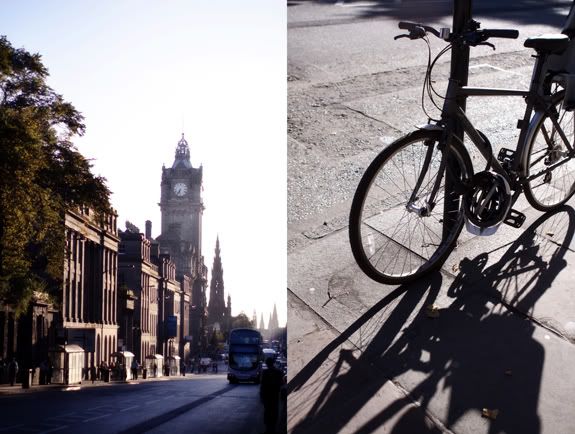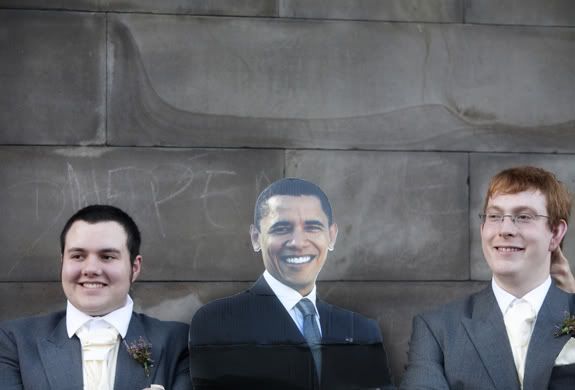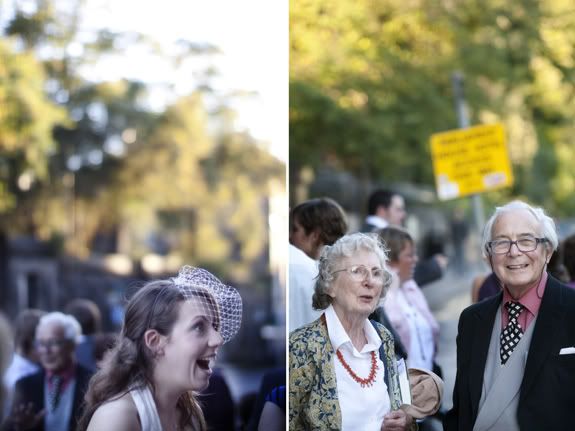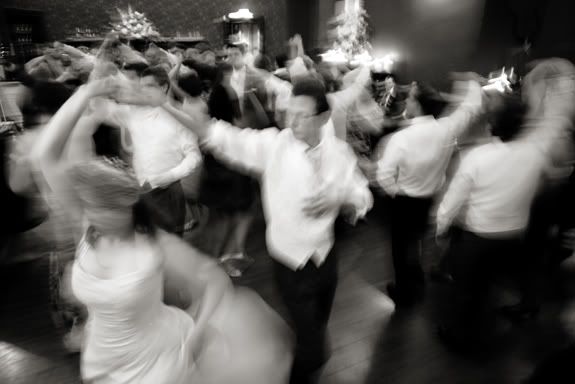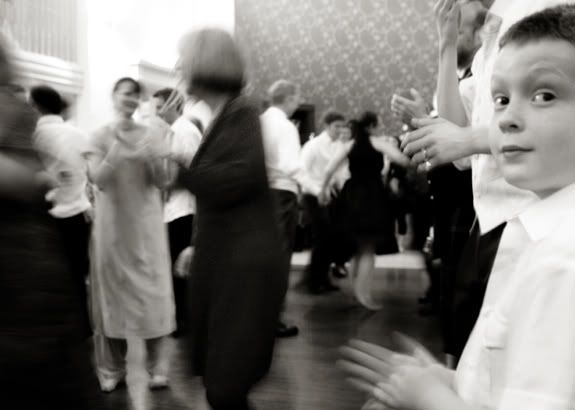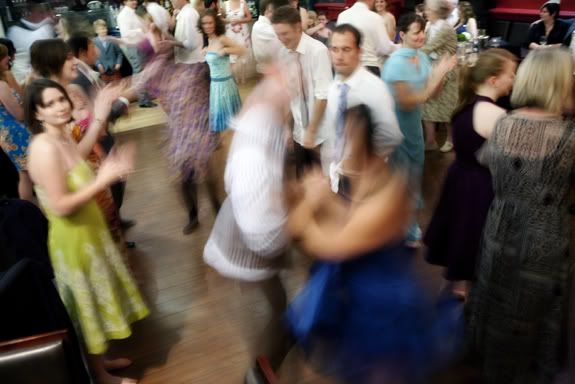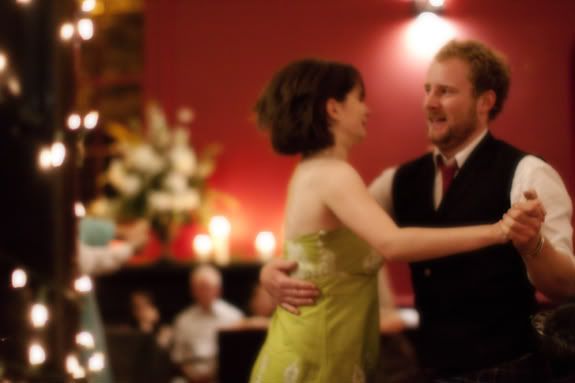 While Clare prepared for her wedding with her parents and her best friends Sandy roamed the streets of Edinburgh looking for someone, anyone, who knew how to tie a cravat. Clutching their lengths of golden satin they made their way to a kilt hire shop trusting that there would be someone there who could help them. Unfortunately for Sandy and his boys they only sold clip ons. Dispirited and ever so slightly anxious they trudged home, ties still flapping. However one bright spark had been trawling YouTube while they were gone and there he had found their saviour. Life without the internet really doesn't bare thinking about does it?
Cravats tied Sandy and his ushers made their way to St Catherine's Argyll Church where their friends practised for their respective roles in what would be a touchingly personal ceremony performed by Clare's divinity lecturer and filled with readings and songs by friends.
After the ceremony everyone made their way to Howies restaurant on Waterloo Pace, an Edinburgh institution famed for its glorious interior and spectacular food, where they found their seats at tables named after Clare and Sandy's favourite books with the aid of personalised bookplates (the best wedding decoration I have
ever
seen). After a small detour back to Clare's parents for a celebratory cup of tea with one of their best men and wedding pianist Clare and Sandy joined their friends and family at Howies to eat, drink, talk and dance into the beautiful Edinburgh night.
. ceremony:
St Catherine's Argyll
. reception and meal:
Howies Waterloo Place
. photography:
Lillian and Leonard