Once there was a farm, a proper farm with mud and dirt and hay and sheds and cows and a farmhouse straight out of Country Living (or maybe Enid Blyton, I can't decide) with a row of welllies by the front door. One day one of the girls who had grown up in the farmhouse decided that she was going to get married and she was going to do it in the tractor shed. The whole thing was so glorious that when it came time for her sister to get married the next year, the tractor shed was the clear and obvious choice. And so once again the family and the farm workers got together, moved the tractors, laid a floor, hung decorations, cooked a feast, sewed a dress, arranged the flowers and the bales and the blankets, draped the fairy lights and warned the cows that it was going to be a long night.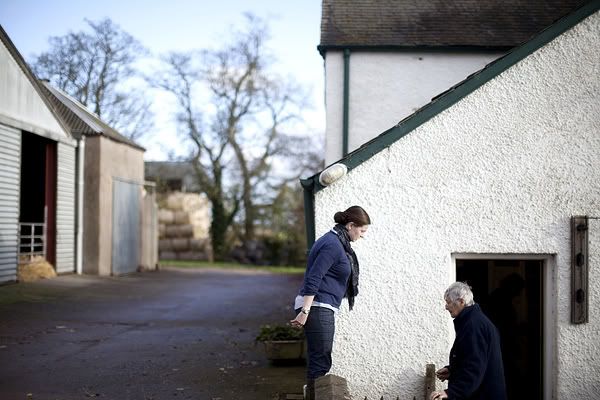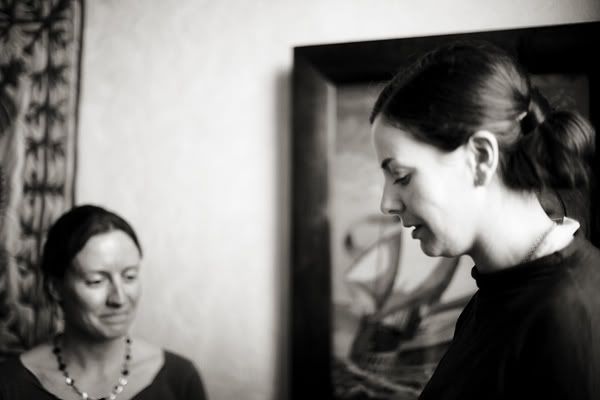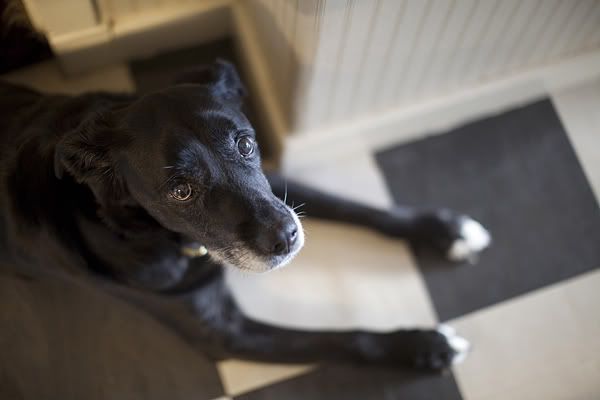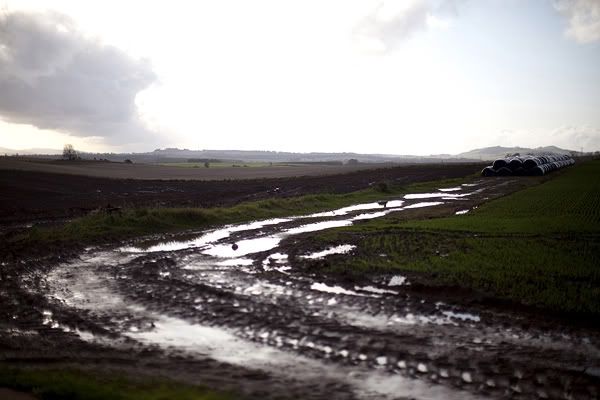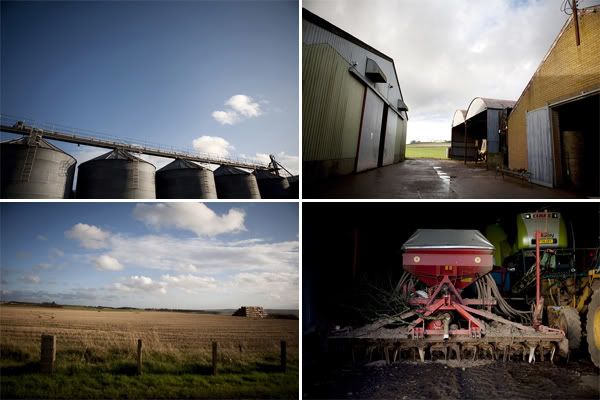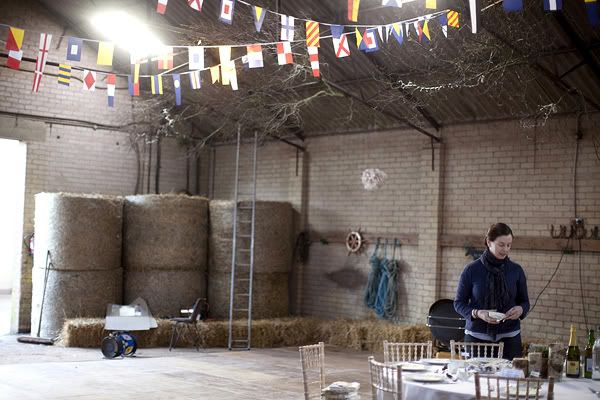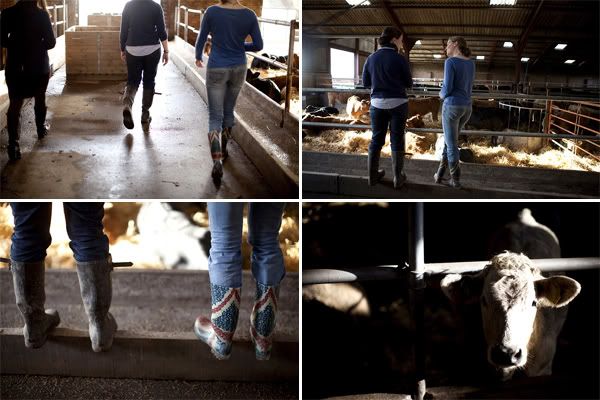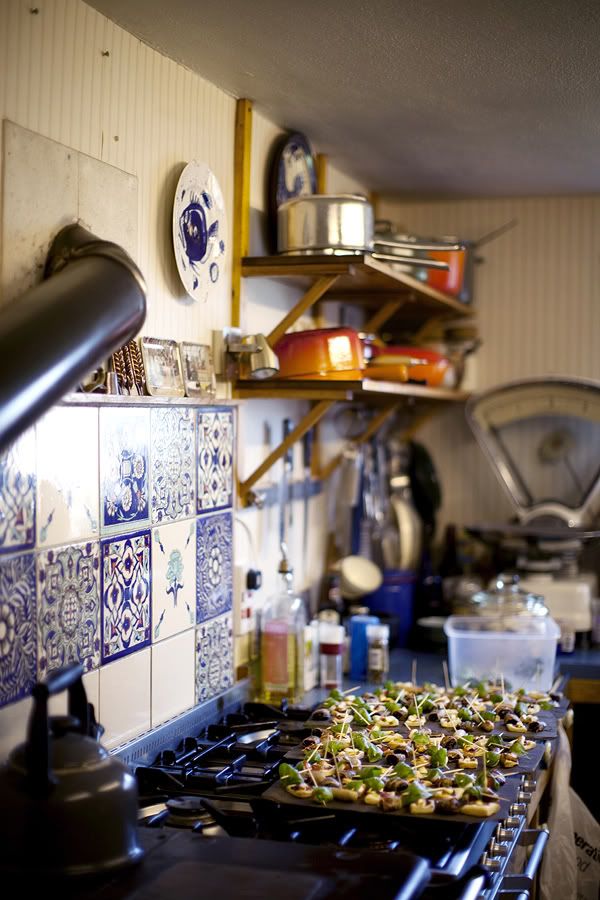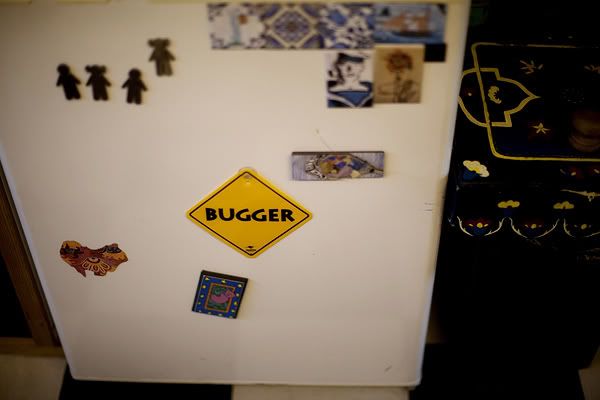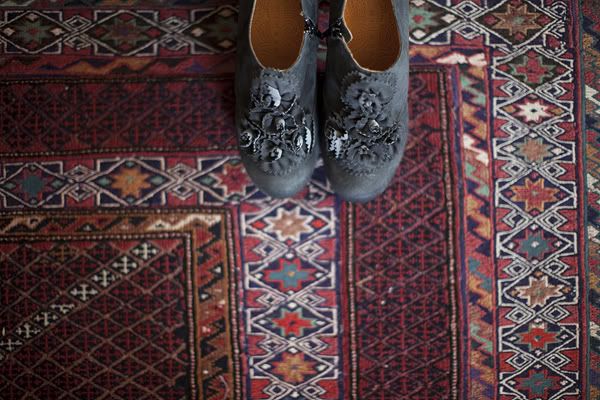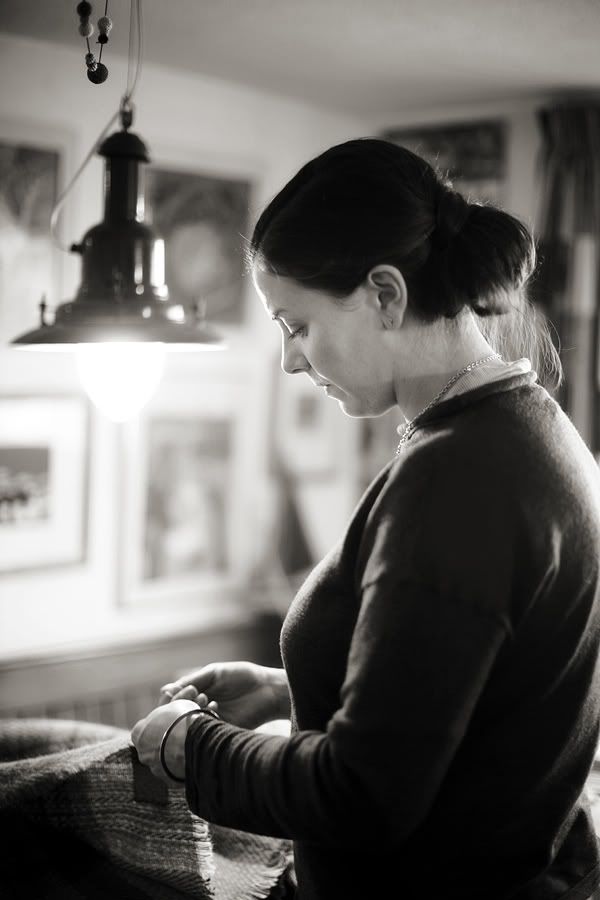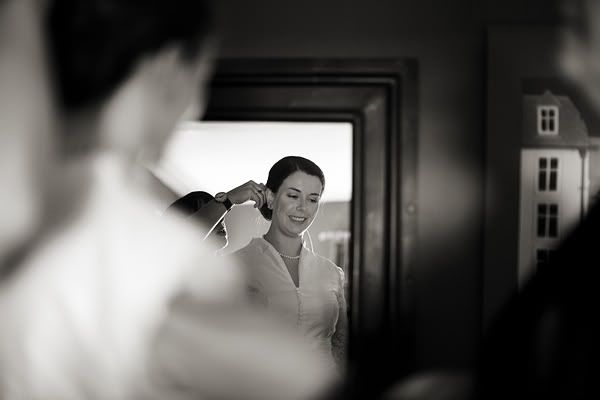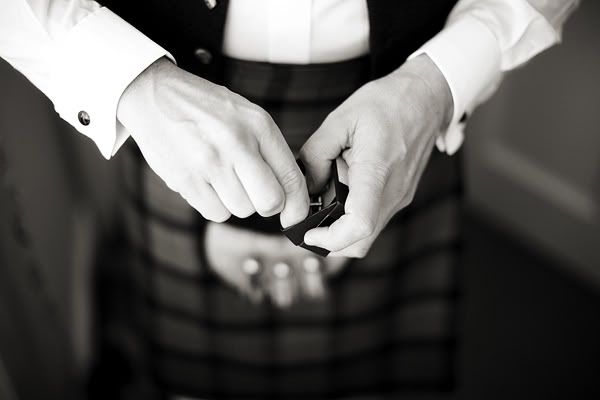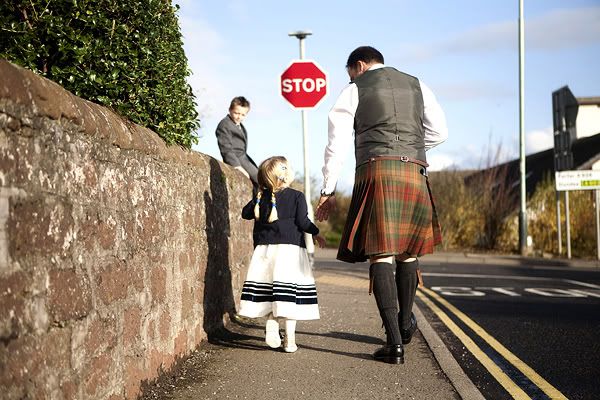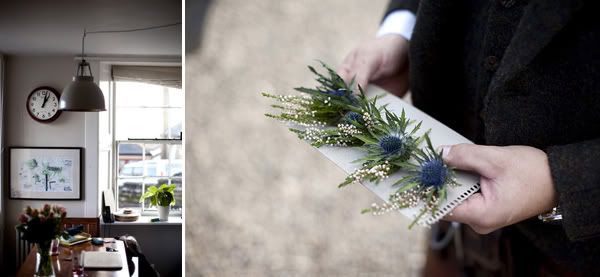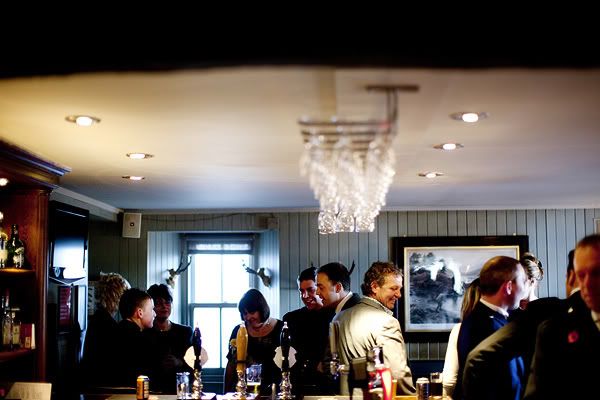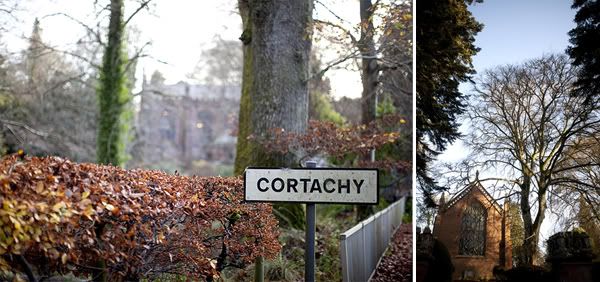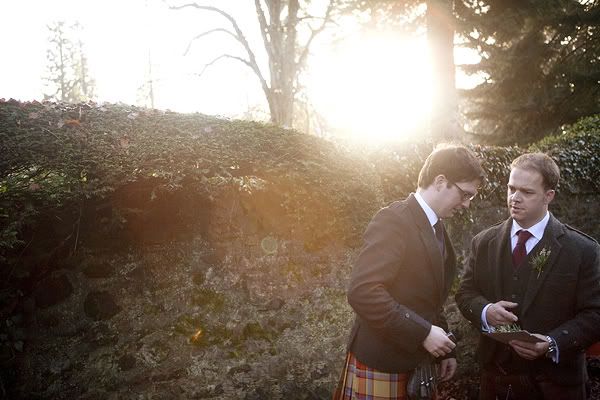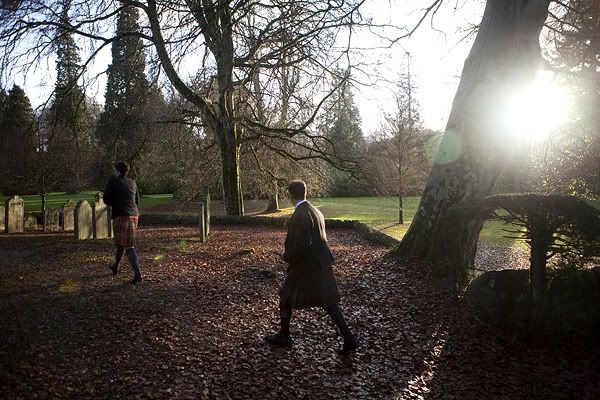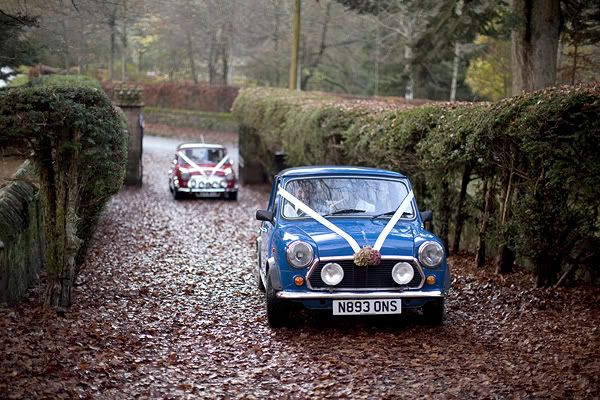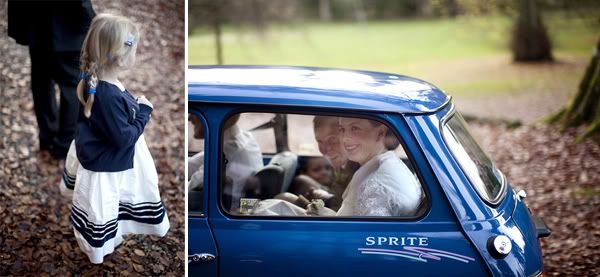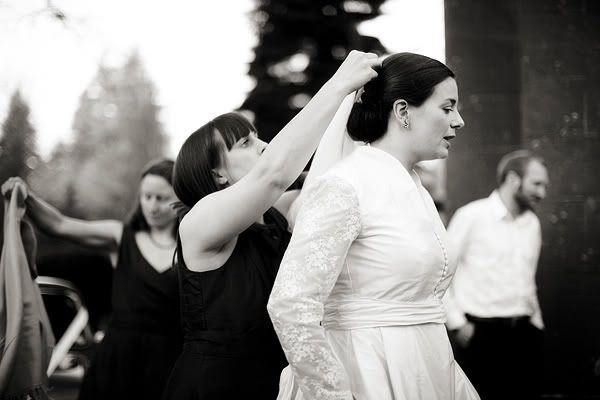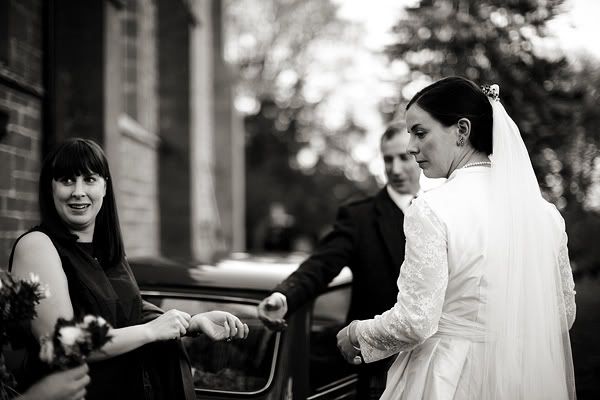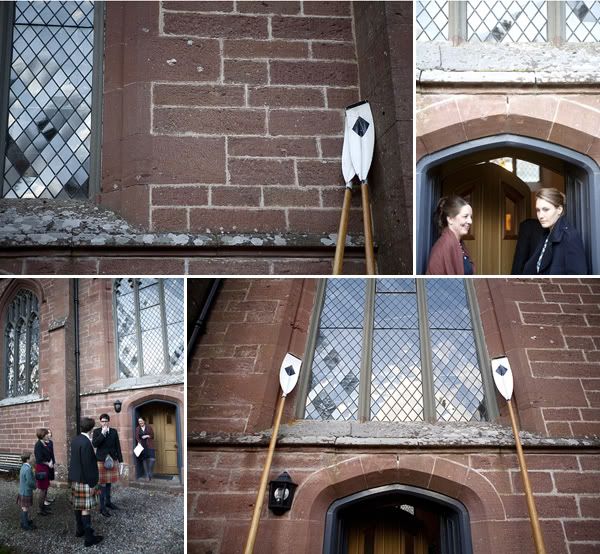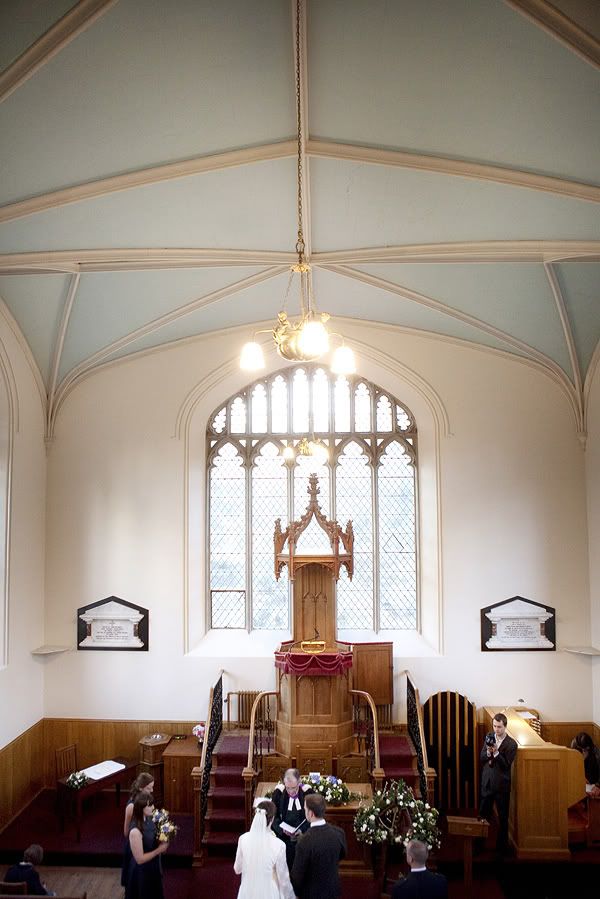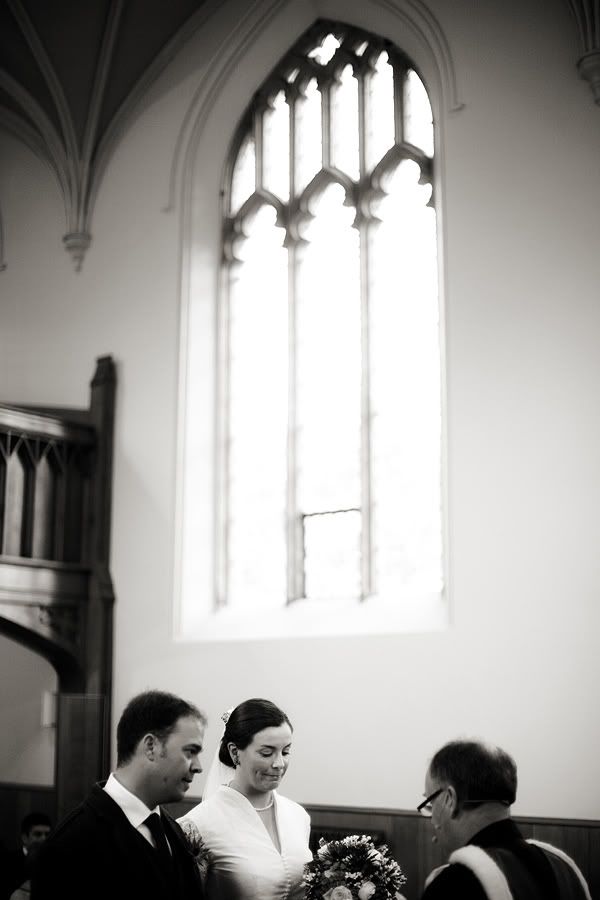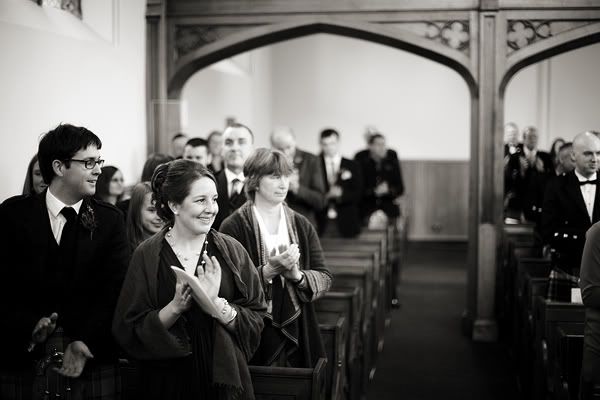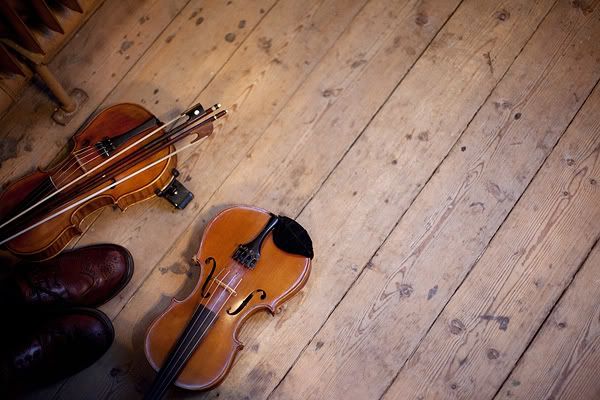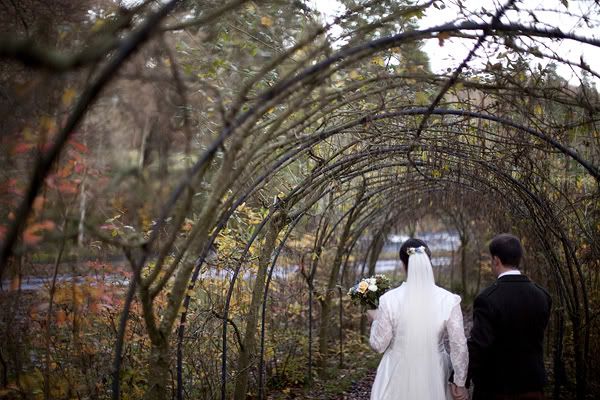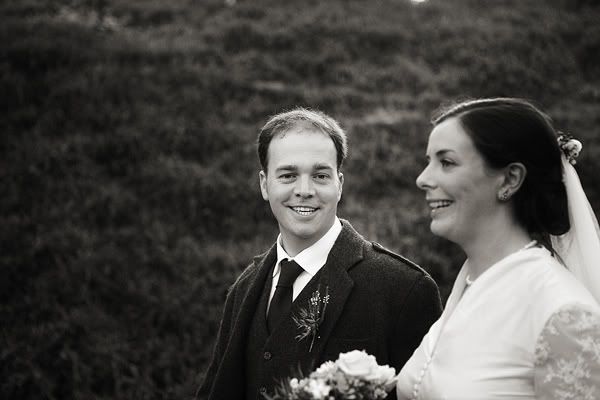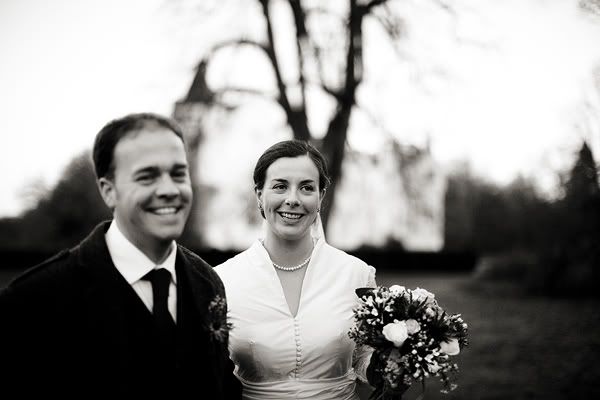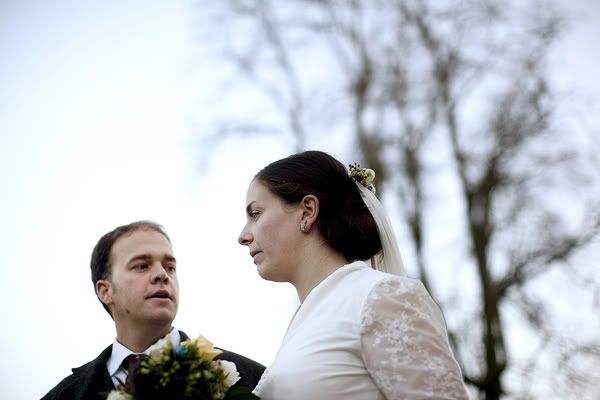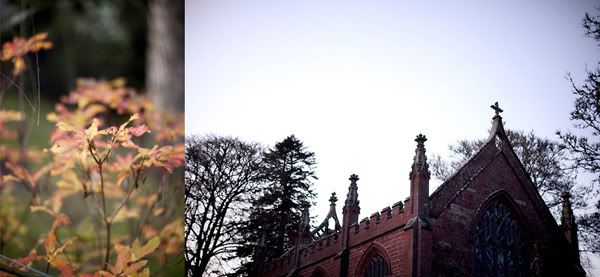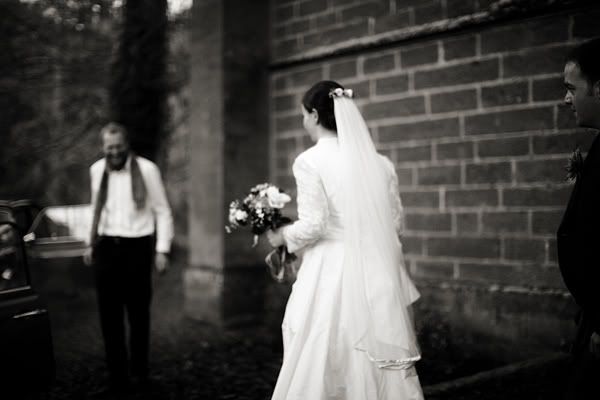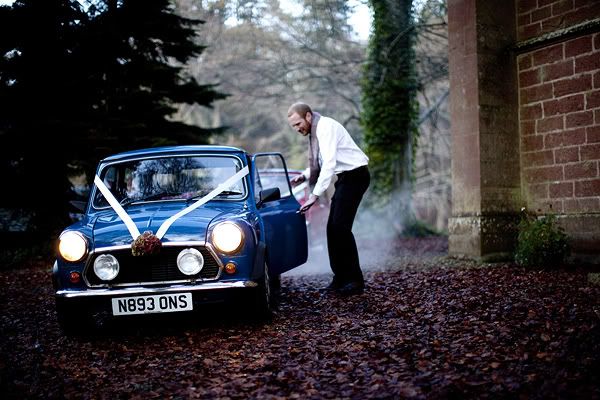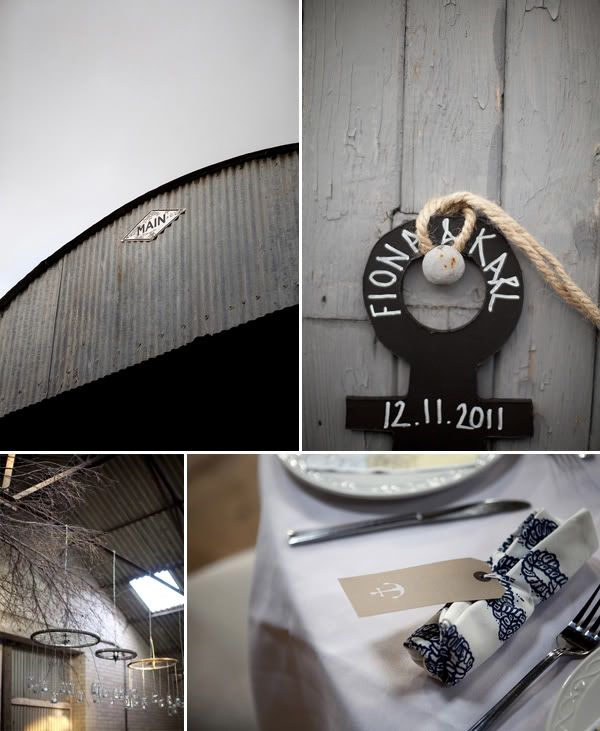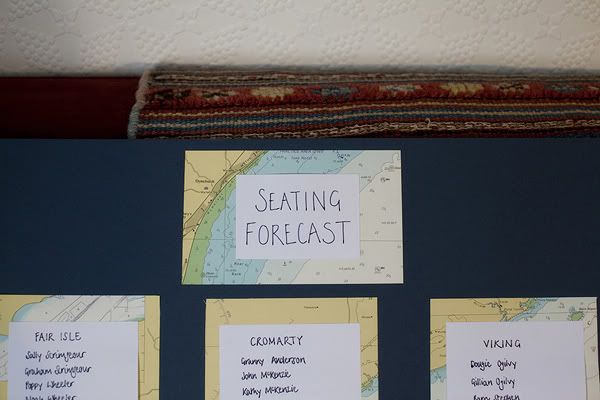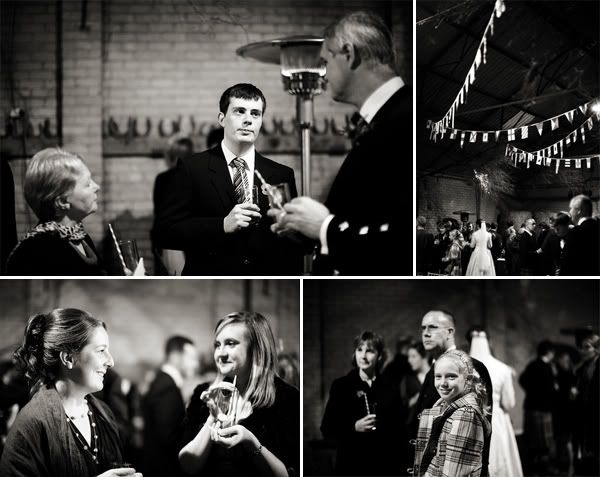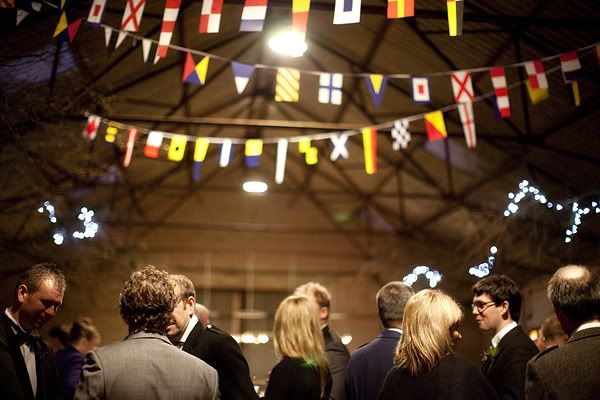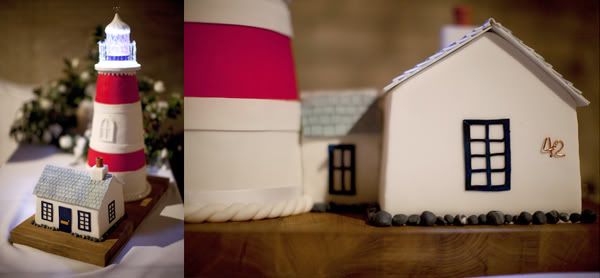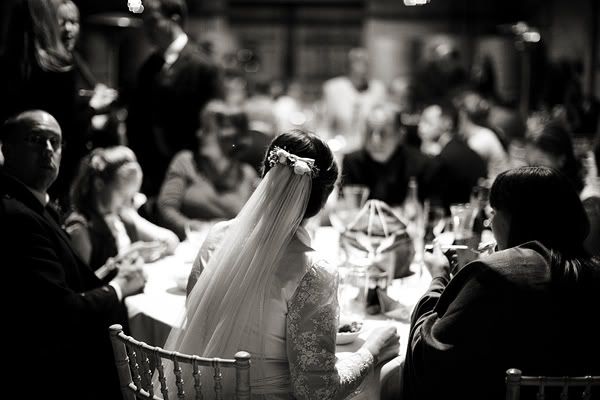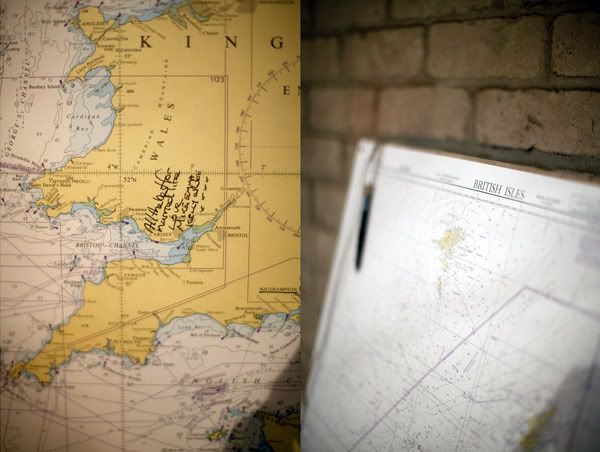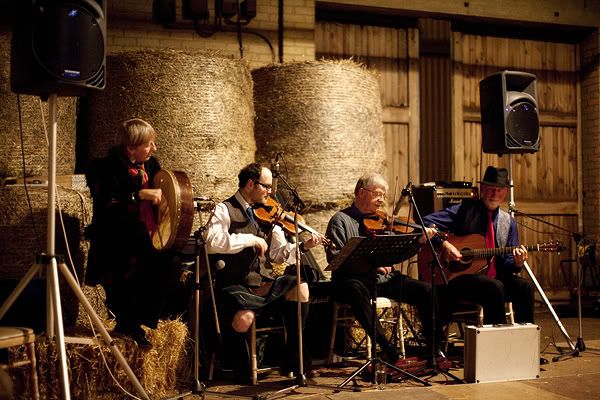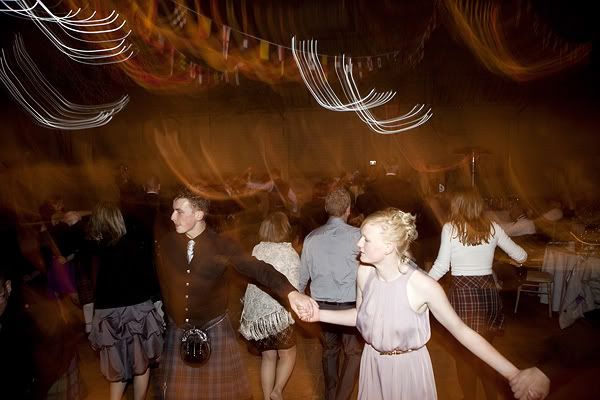 Fiona and Karl met at a rowing club and Fiona drives
really
big boats all around the oceans, hence the nautical theme. From the Seating Forecast to the chalkboards to the paper boats complete with polo life rings and the logs carved into planters and candle holders, everything was made by Fiona and Karl and their families. I'd like you to take particular note of the wedding feast which was cooked by Fiona's mum, her sister Gill and Gill's husband Keith especially the spectacular lighthouse wedding cake which was created by
Team Gill & Keith
. Apart from for that little while late one night when Gill was kicked off Team Gill & Keith due to 'discord'.
When Fiona and Karl asked us to be a part of their day we were so delighted. We have photographed weddings in a lot of fancy places, from the Scottish islands to the side walks of Manhattan but there is nowhere that we have loved to work quite as much as Derachie farm. There's a chance it's the Enid Blyton thing (Six Cousins at Mistletoe Farm was always my favourite; when I grew up I was going to marry a farmer. There were going to be many many children, a Labrador by the stove and a horse who periodically popped his head through the kitchen window for a piece of home grown carrot. Funny how these things turn out...) but I think it's more likely that it's the family thing, the community thing, the 'hard hard work coming together to create something wonderful' thing. And of course the fact that there was never a family more welcoming to us, more kind, more liberal with the food and the cake and the offers of wellies to wear on the farm. It couldn't make me sadder that Derachie is out of daughters.