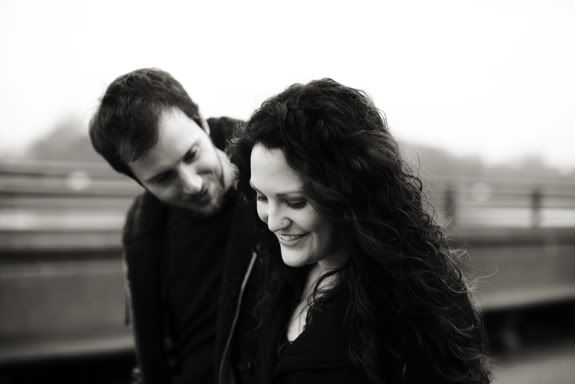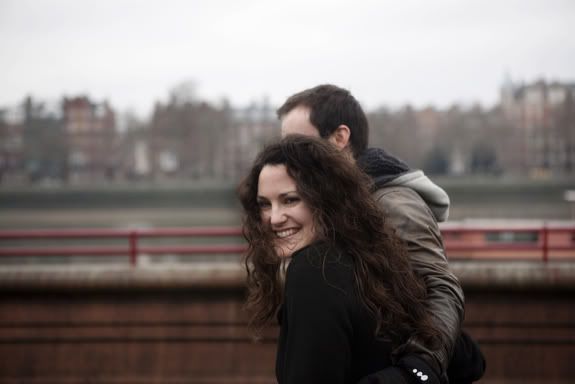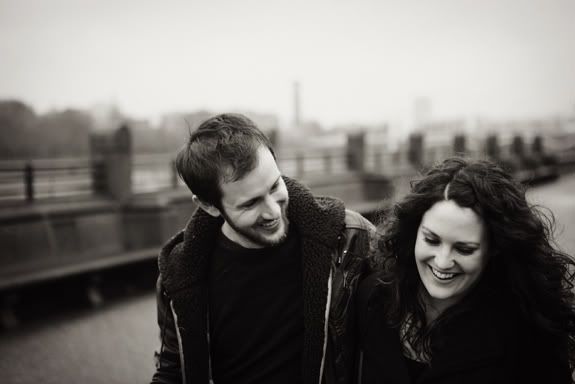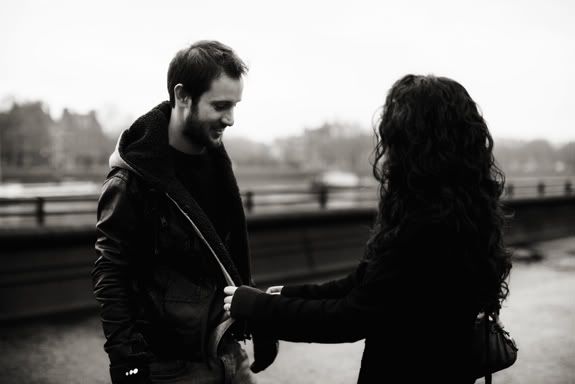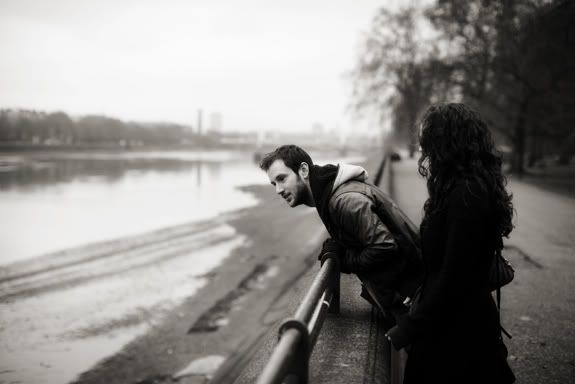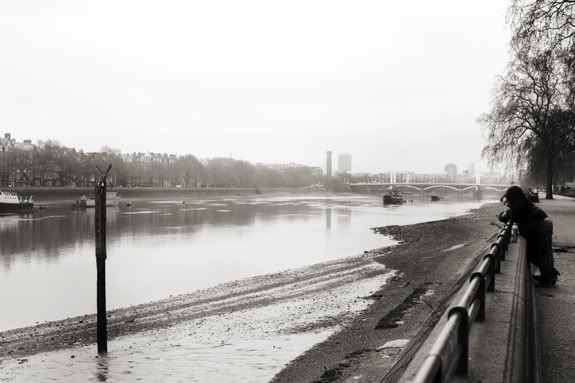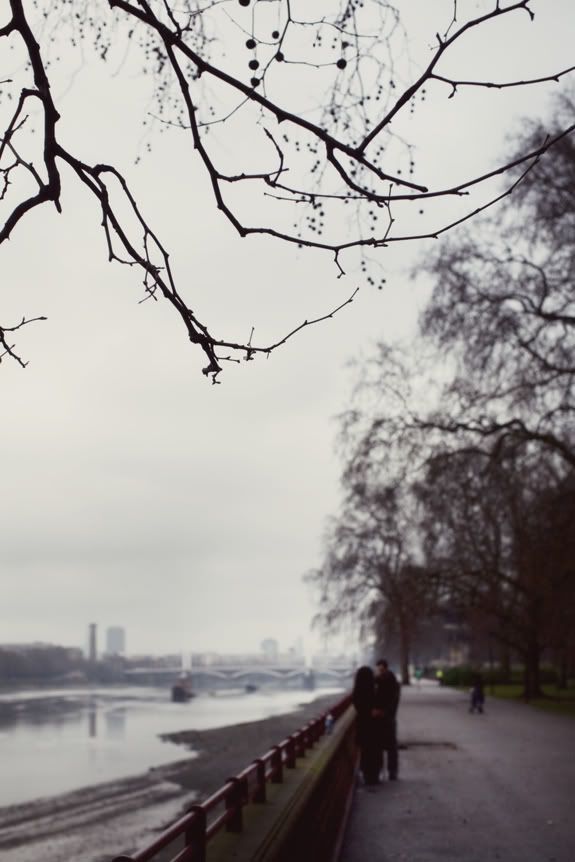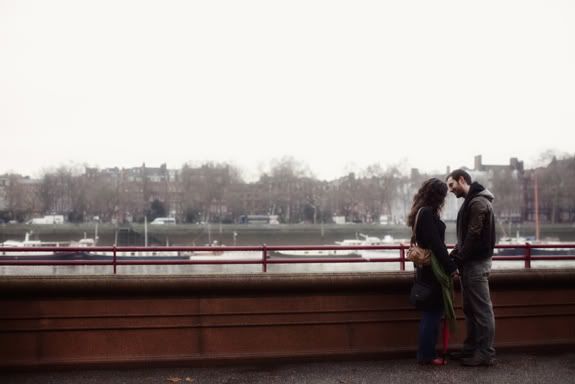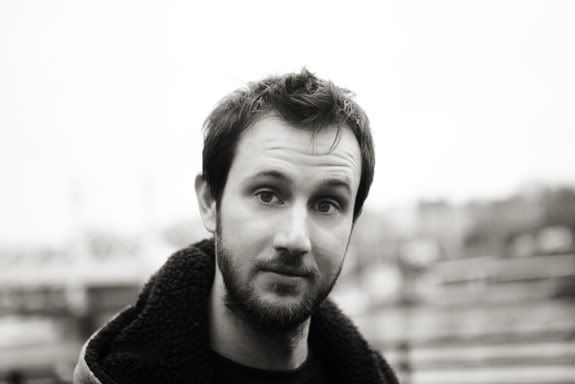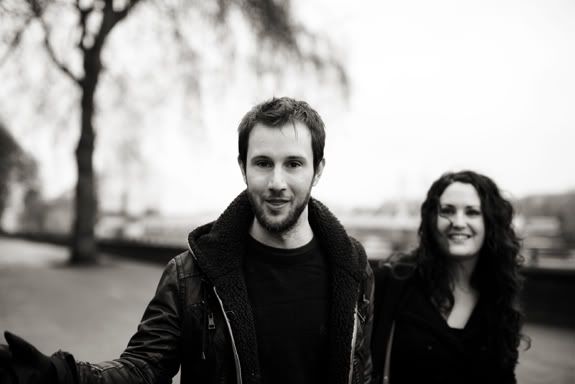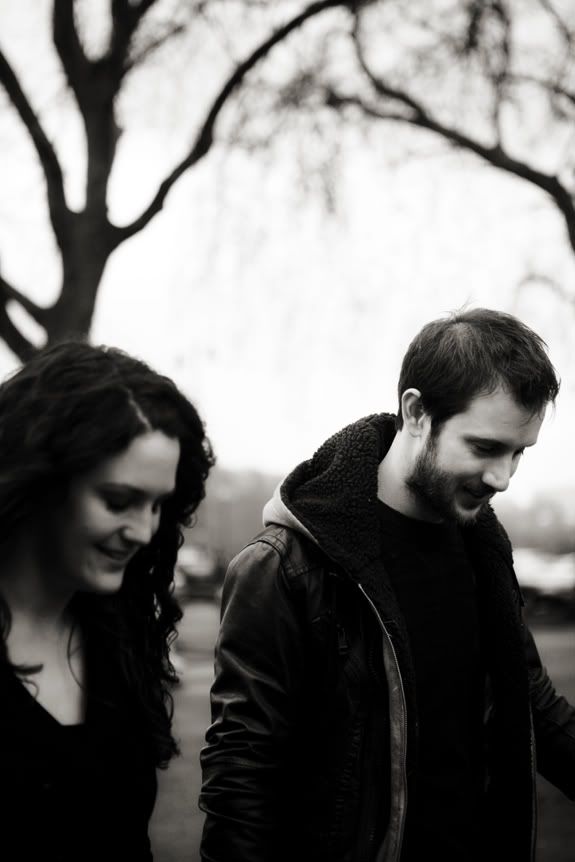 We met with Tarah and Nathan one wet and miserable morning in Battersea Park. It was wonderful. Wet and miserable light is my very favourite (which is handy).
We went for a small walk along the riverside and to be honest not a lot of photography was done as we could not. stop. talking.
You see there was just so much to talk about. Tarah and Nathan are getting married in August, in the most perfect way. Tarah is a
fledgling photographer
and Nathan is a writer. They rescue cats. Cats with one eye and three legs (my favourite kind). And really, they're just the sweetest, kindest, friendliest pair. LOTS to talk about. And we just can't wait for their wedding.