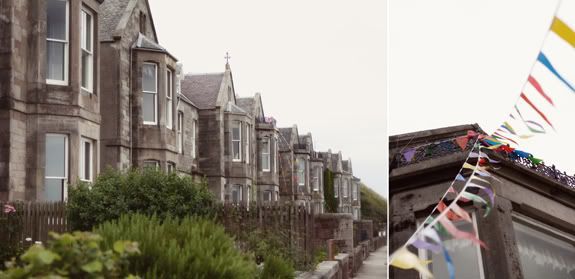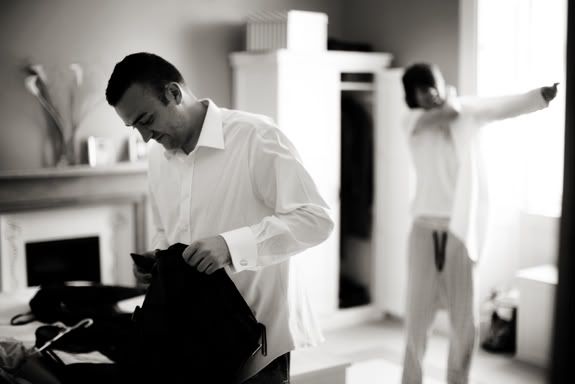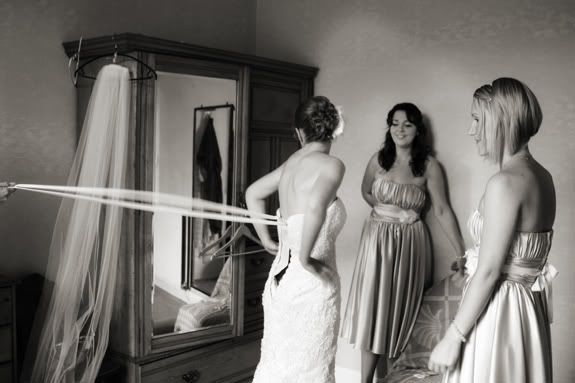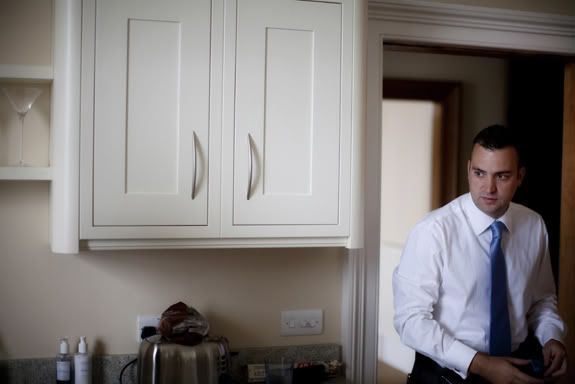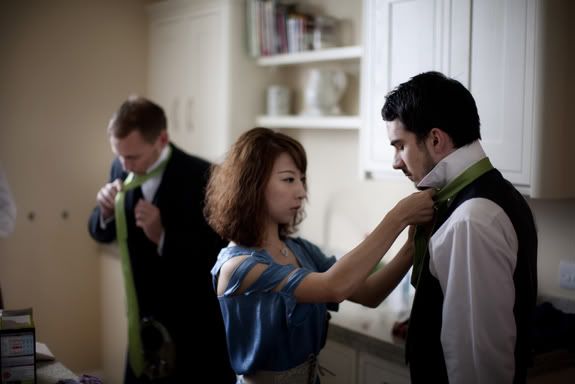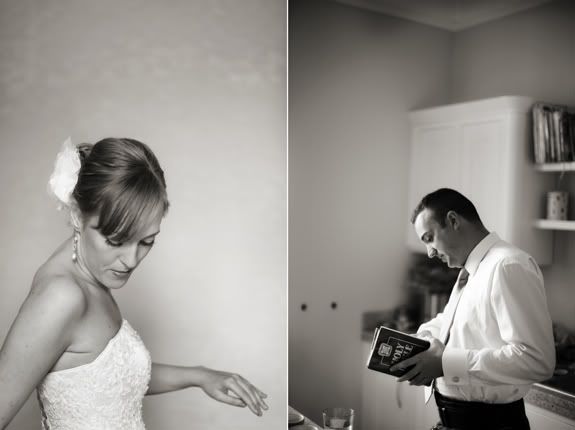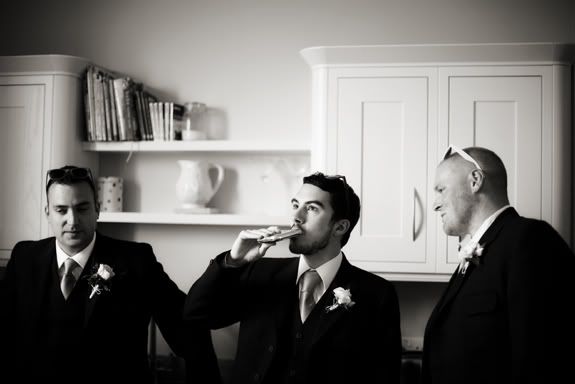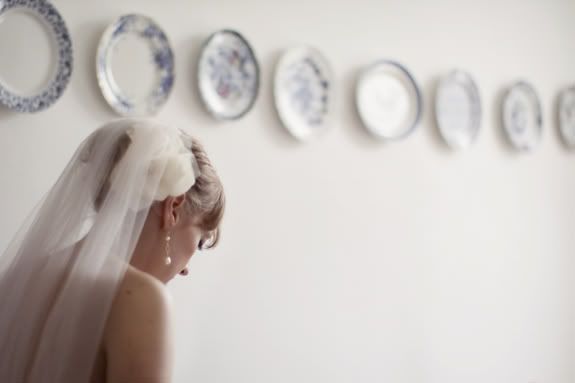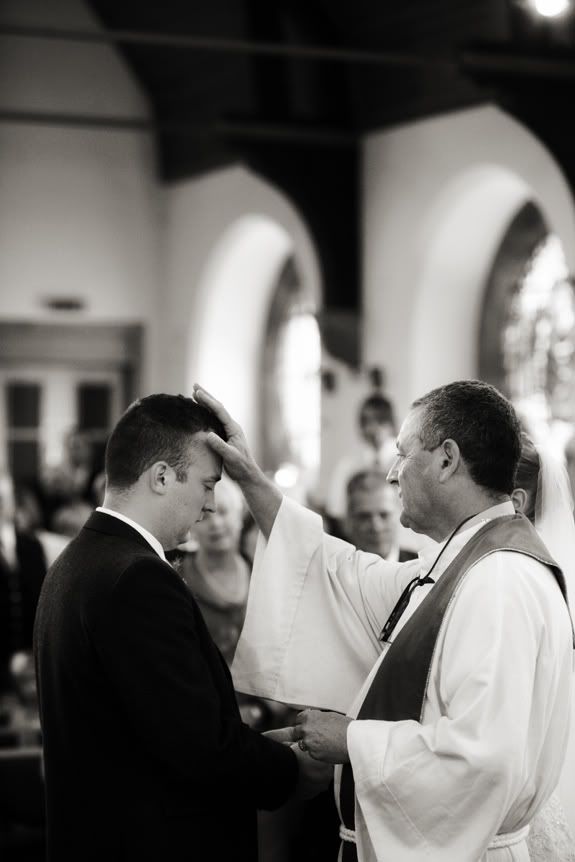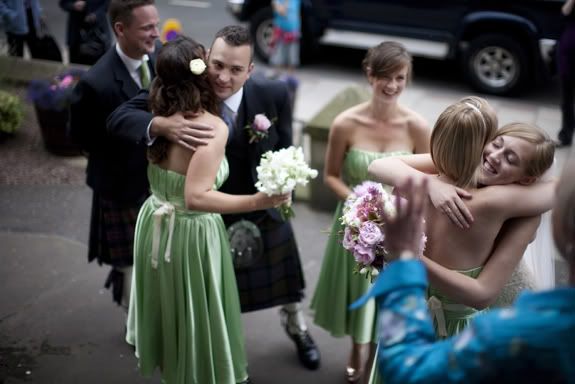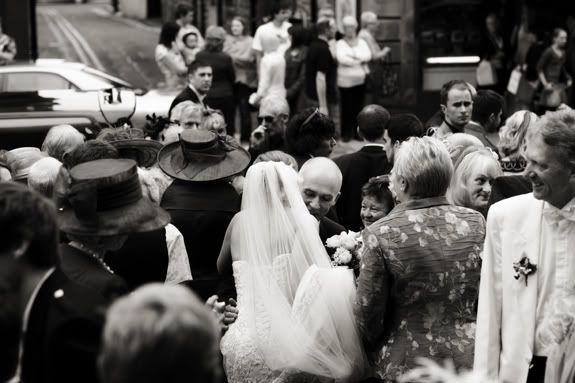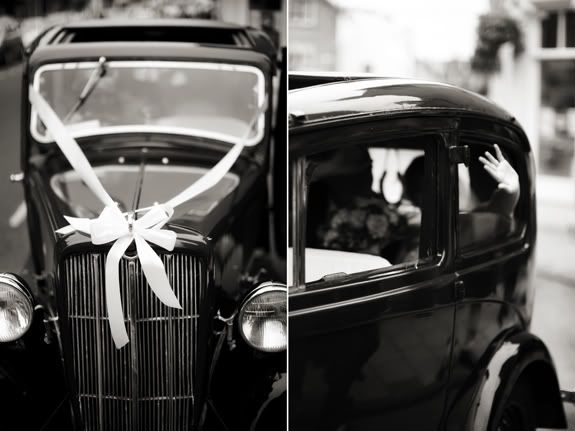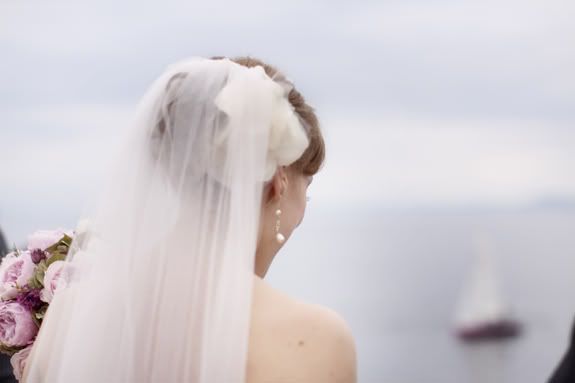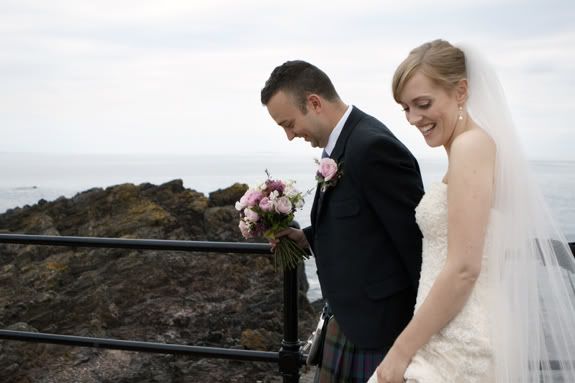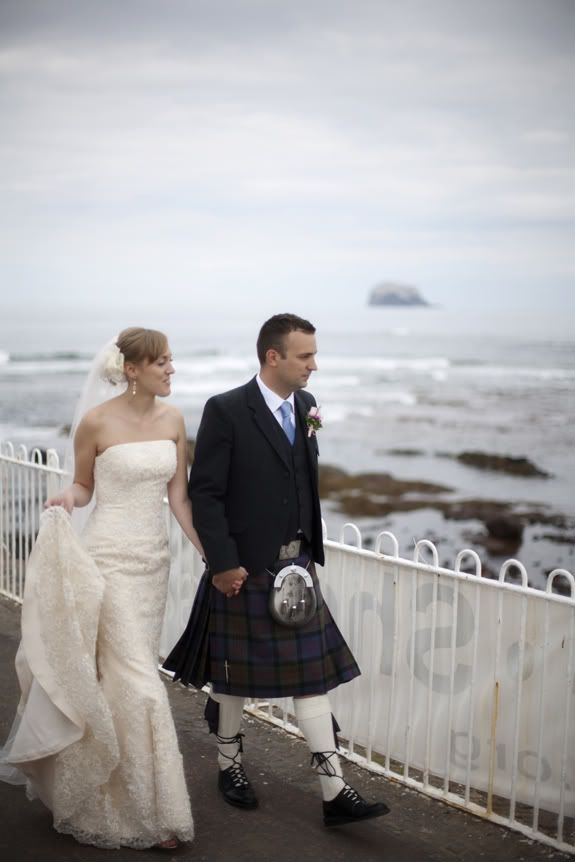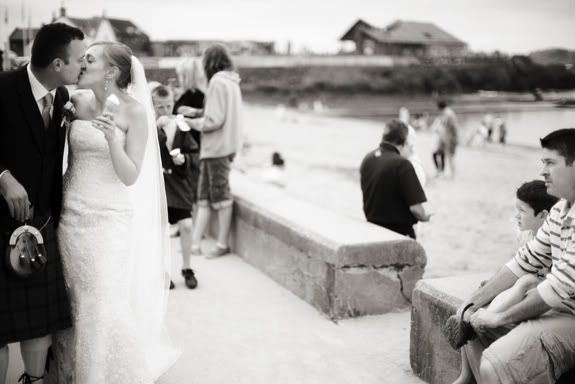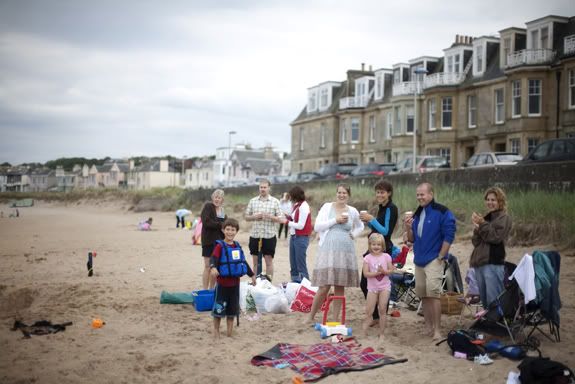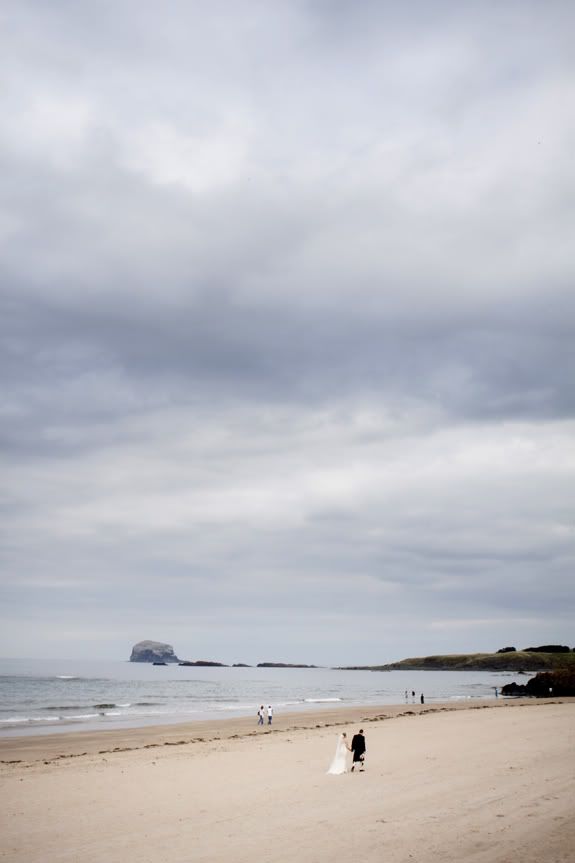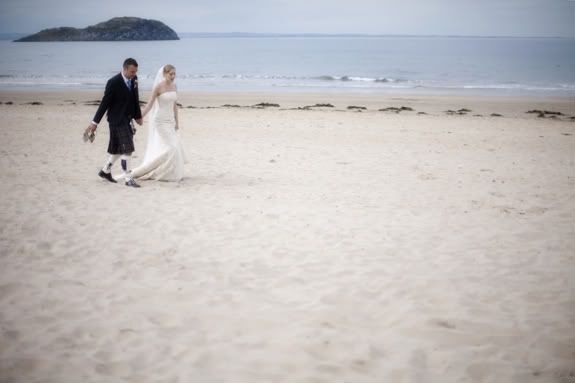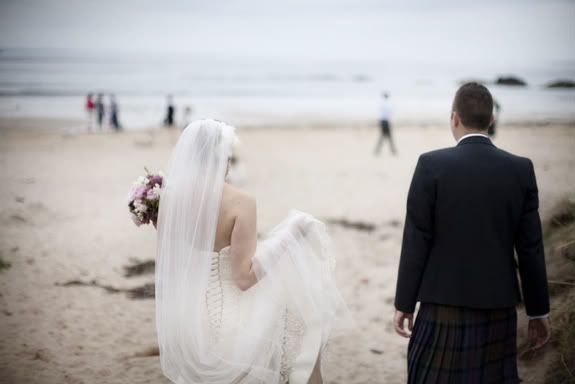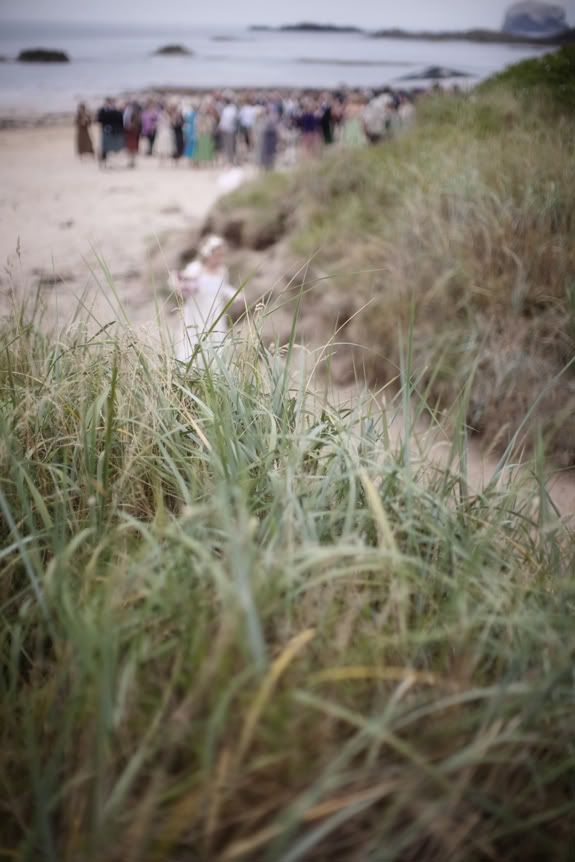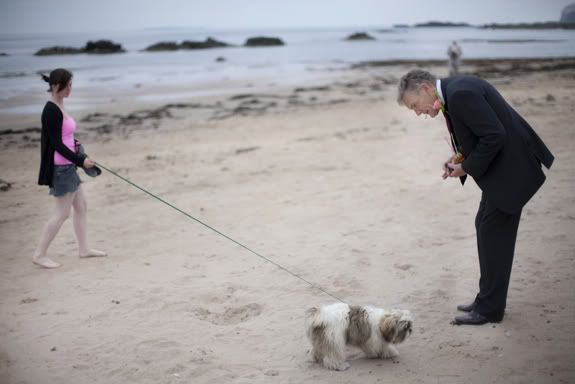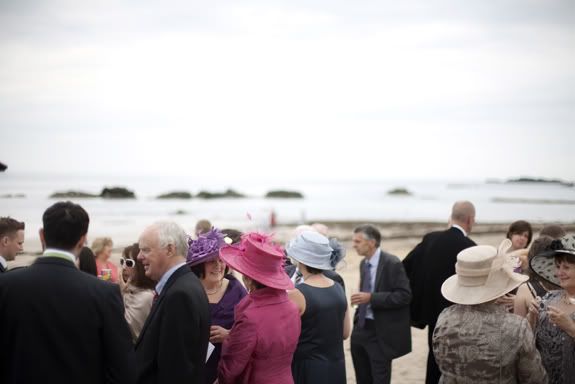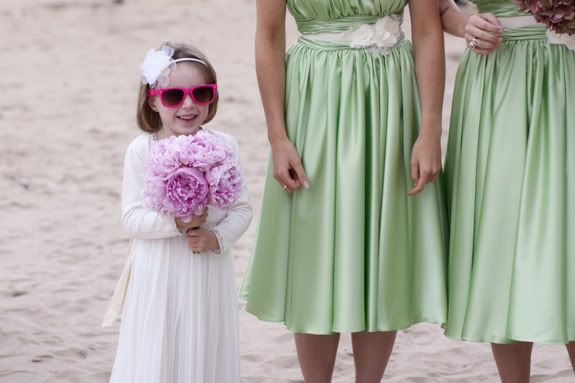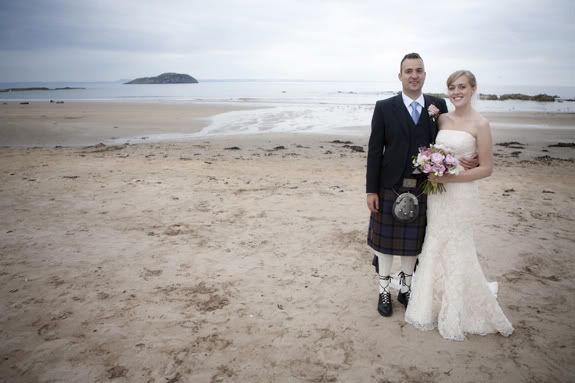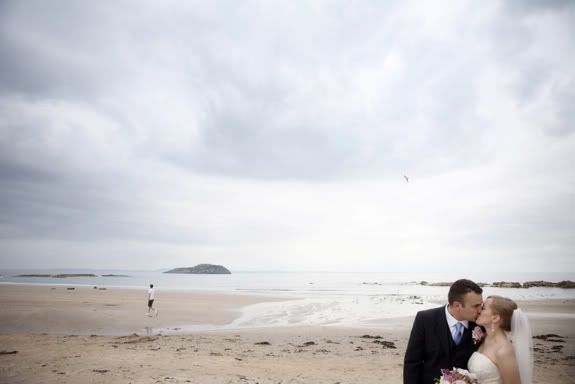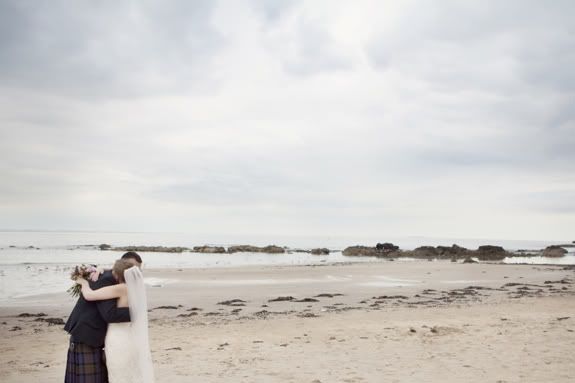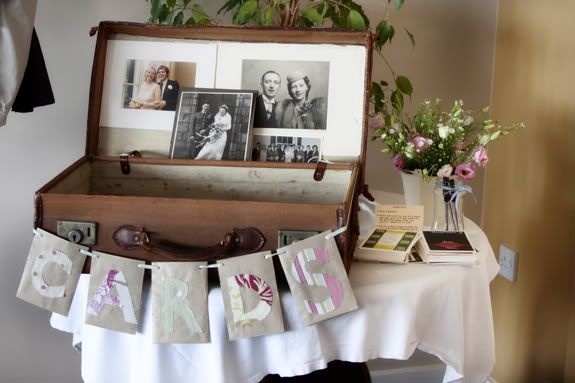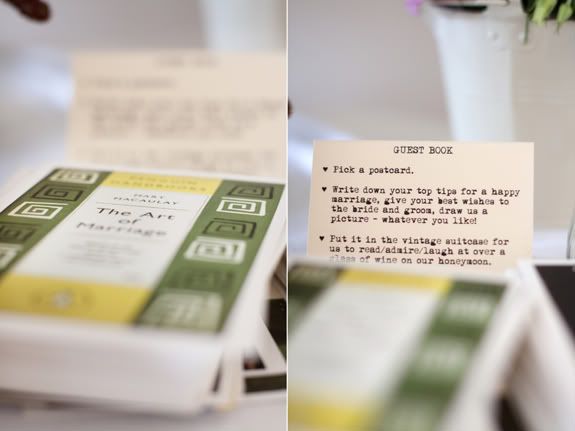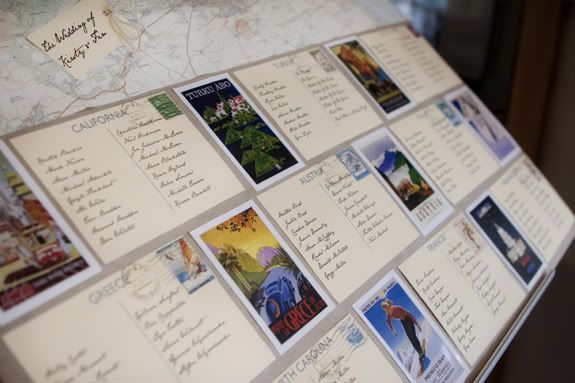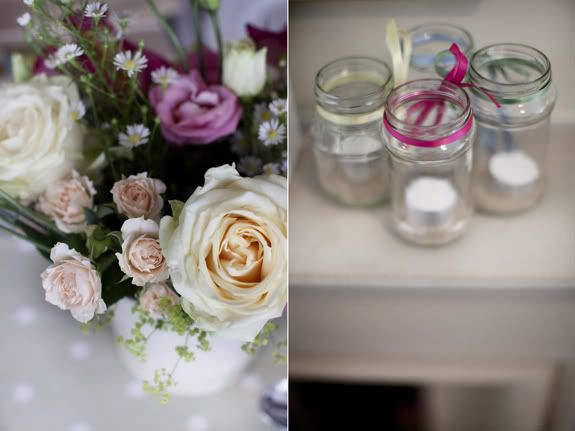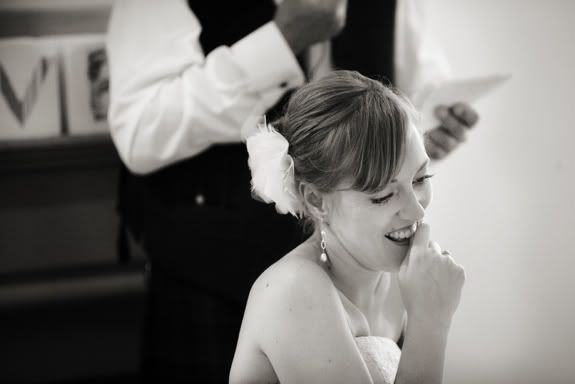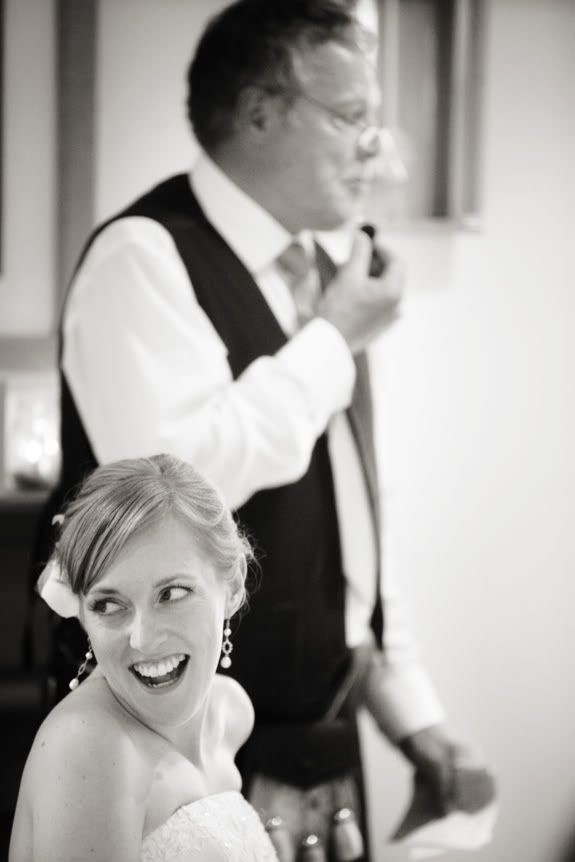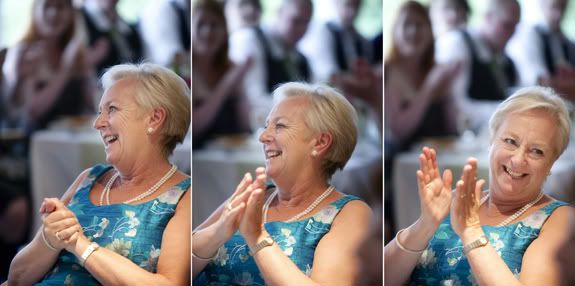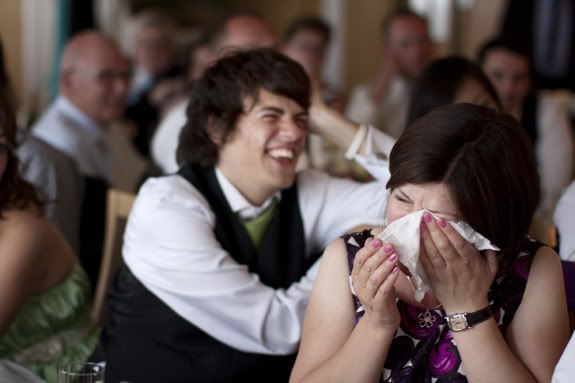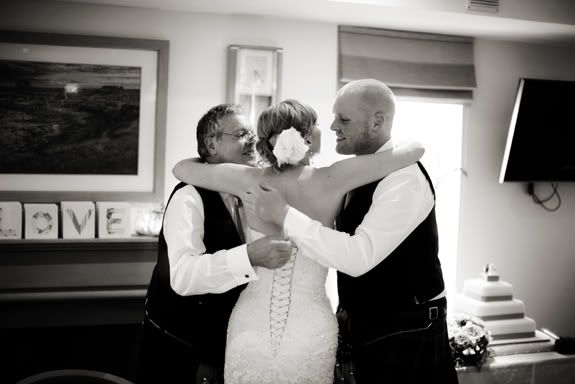 When we were heading to Kirsty and Fin's wedding in North Berwick we were expecting rain. I think everybody was expecting rain. And yet, it was perfect.
The rain clouds hovered over the sea until everyone moved indoors, allowing the guests to celebrate on the beach in the exact spot that Fin proposed to Kirsty with some writing in the sand. That spot happened to be pretty much on the doorstep of Kirsty's parent's house but with the handy addition of a golf club across the road in which to host the evening's celebrations.

It was a beautiful, personal day. Not just because of the location but because of the care that Kirsty and Fin and their families put into the day.
Kirsty made the beautiful hair flower and floral belts that she and her bridesmaids wore. Along with her mum she did all of the floral table arrangements, tables which were bursting with small details and design features that they had brought together beautifully. Kirsty's mum made the cake and Fin's father conducted the wedding ceremony. And apparently as the evening wore on and we were on our way back home to Glasgow Kirsty's brother treated everyone to an acoustic rendition of the 1990s hit 'No Limits' before all of the guests joined her dad and his friend in a mass-kazoo instrumental.
I can't believe we missed what may well be Scotland's first wedding mass-kazoo instrumental.